Commercial Radio News Awards nominations are announced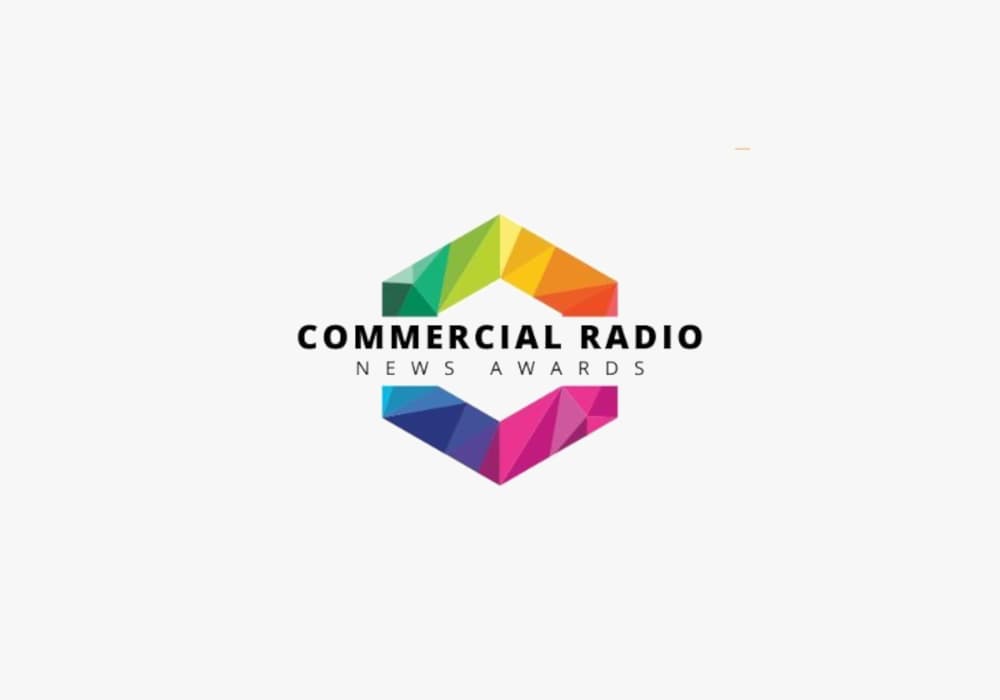 The nominations for the 2023 Commercial Radio Awards in association with IRN and Sky News have been announced.
Sky News Daily podcast presenter Niall Paterson revealed the shortlists for the 12 categories recognising first class journalism in commercial radio news.
The winners – including the recipient of the Gold Award – will be announced at an event at Sky's west London HQ on Thursday 22nd June.
IRN Editor and Chair of Judges, Dave Terris said: "The quality of news and sports coverage on commercial radio is brilliantly highlighted in this impressive list of nominations.
"Trusted, distinctive journalism is hugely valued by audiences and the competition demonstrates a thriving industry. Congratulations to everyone nominated and we look forward to the Awards on 22nd June.
The Nominees:
NEWCOMER OF THE YEAR
James Gould – Downtown Radio and Cool FM
Guy Stewart – Global's Newsroom Scotland
Eleanor Shearwood – News UK Broadcasting: Times Radio and talkSPORT
Sophie Adams – Global's Newsroom Scotland
Rebecca Brady – Global's Newsroom South
BEST INTERVIEW
Losing a Child to Knife Crime: Zoe and Tanya's Stories – Global's Newsroom Yorkshire and North East.
Life Means Life: A Victim's Story – Chanelle Sukhoo, Manx Radio
My Endometriosis Hell – LBC, Shelagh Fogarty and Charlotte Sullivan
Baby Loss: Hidden Heartbreak – Hits Radio Network
Whispicity – Manx Radio
REPORTER OF THE YEAR (NATIONAL)
Jack Foster – Global's Newsroom Scotland
Fraser Knight – LBC and LBC News
Georgie Prodromou – Bauer Media Radio.
Tom Dunn – Global's Newsroom North West
Lillie Almond – Global's Newsroom East
REPORTER OF THE YEAR (REGIONAL)
Lewis Michie – Forth 1
Rosanna Robins – Bauer Yorkshire
Kathy Green – Greatest Hits Radio York and North Yorkshire
Liam Ross – MFR
Alice Sofield – Global's Newsroom North West
BEST SPORTS COVERAGE
Europa League Final 2022: Rangers in Seville – Clyde 1
The FIFA World Cup Qatar 2022 – talkSPORT
Global's North West Sport – Global's Newsroom North West
Commonwealth Games 2022: Welcoming the World to the West Midlands – Free Radio
The 2022 UEFA Champions League Final – talkSPORT
BEST NEWS STORY OR COVERAGE
The Champions League Final – Global's Newsroom North West
The Murder of Zara Aleena – LBC News and Global's Newsroom London
The Manchester Arena Inquiry – Global's Newsroom North West
The Death of HM Queen Elizabeth II – Hits Radio Brand Network UK
Birmingham Commonwealth Games 2022 – Global's Newsroom Midlands
NEWSREADER OF THE YEAR (NATIONAL)
Katie Radley – Global's Newsroom Yorkshire and North East
Rachel Jewell – News UK Broadcasting: Times Radio
Amelia Cox – Global's Newsroom London
Cara Bentley – News UK Broadcasting: Times Radio and talkSPORT
Alice Young – Global's Newsroom London
NEWSREADER OF THE YEAR (REGIONAL)
Isaac Johnson – Global's Newsroom Midlands
Bekki Clark – Global's Newsroom Scotland
Micky Welch – Metro Radio
George Painter – Global's Newsroom West
Mitch Rushton – Global's Newsroom Midlands
BEST NEWS SPECIAL OR CAMPAIGN
Inside an NHS in Crisis – Greatest Hits Radio North Yorkshire
Motiv8: Breaking Down the Stigma Around Addiction – Lewis Foster, Manx Radio
Nottingham's Maternity Scandal: A Gem News Special – Gem Radio
Simon's Legacy: Paddleboard Safety Campaign – Andrew Kay, Hits Radio Network South West
Not in My City – Radio City
NEWS TEAM OF THE YEAR (hubs or stations under 1.5 million TSA)
Greatest Hits Radio North Yorkshire
West FM
Hallam FM News Team
West Sound
Signal 1 News Team
NEWS TEAM OF THE YEAR (hubs or stations over 1.5 million TSA)
Bauer's North West News Team
Global's Newsroom Scotland
Gem Radio News Team
Global's Newsroom North West
Bauer Radio London News Team
STUDENT JOURNALIST OF THE YEAR – supported by the BJTC
Annie-Mae Walker – University of Salford
Anton Ferrie – City, University of London
Kieran Brand – Glasgow Caledonian University
Jatan Hunjan – Bournemouth University
Tom Nunan – City, University of London