Virgin Radio Pride returns on June 1st for 2023 summer season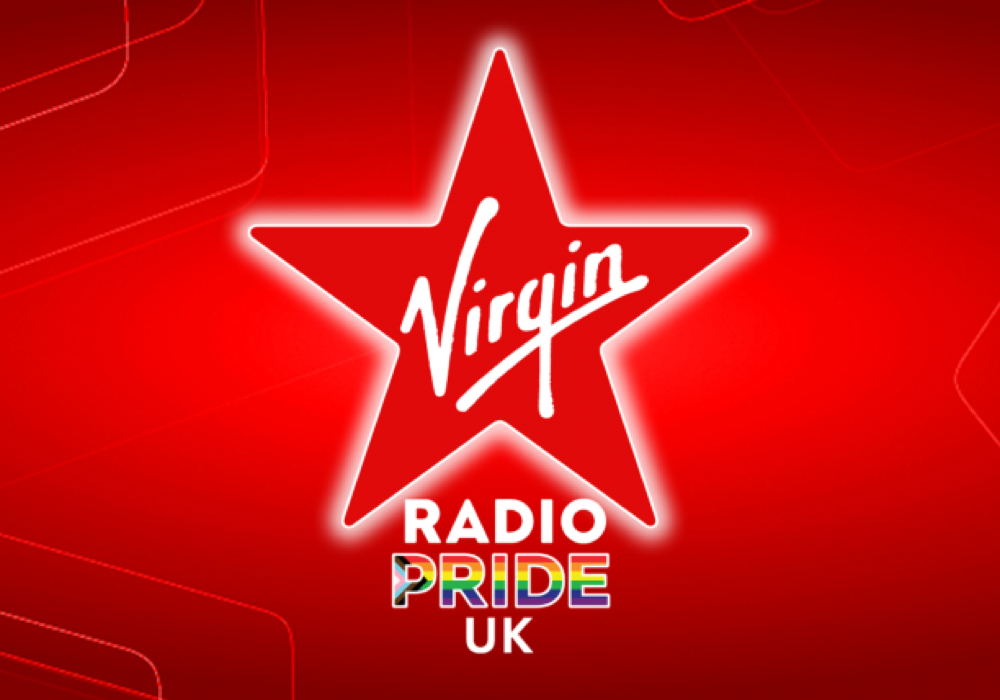 Virgin Radio Pride UK is back on June 1st with pop-dance and pop-R&B music from the last twenty years to celebrate LGBTQ+ culture.
The schedule includes Chris Evans, Graham Norton, Steve Denyer, Phil Clifton, Alex Milsom, Shivani Dave, Emma Goswell, Debbie Ryan, Stephen Sullivan, Matt Horton, Felix Rackow and Olivia Jones.
New additions joining the team this summer are one-half of The Gossip Gays podcast, Billy Andrew, Alex Woolhouse, Graeme Smith, and Lewis Oakley.
The weekly feature Big Conversations returns to the station this year, with the team tackling many issues affecting the LGBTQ+ community, including Body Image, Parenting, Sexual Health, The Importance of Local Prides, LGBTQ+ Education in Schools, and The Effects of Being Outed in 2023.
This year some of the documentary specials include The life and legacy of George Michael, an hour-long special delving into the life of George Michael and his influence on LGBTQ+ culture, and Neurodiversity In LGBTQ+ Community.
In addition, the station will show What The Pox?, a programme mythbusting around mpox and looking at the handling of the epidemic. The What's Wrong With My Body? documentary will reveal the gruelling gym schedules, strict diets and mental health issues consuming more and more of the LGBTQ+ community. And finally, Only Gay in The Village will offer a poignant and heartwarming portrayal of LGBT individuals who have experienced being the sole gay, lesbian, bisexual or transgender person in their respective villages.
Virgin Radio UK Deputy Content Director, Nick Daly, comments: "I have loved listening to Virgin Radio Pride for the past two years and I am delighted we can bring it back for a third. Along with some great tunes it's also a place to have vital discussions with the LGBTQ+ community and its allies."
Virgin Radio Presenter, Alex Milsom says: "I'm so happy to be back on-air on Virgin Radio Pride, a station that I know means so much to so many people. We have achieved so much and had so many important conversations over the last two years and I can't wait to see what we'll get up to in 2023."
Virgin Radio Presenter, Shivani Dave adds: "I'm so excited to be a part of the return of Virgin Radio Pride UK. The station has brought so much joy to the LGBTQ+ community and tackles complex issues that affect us. As reports of homophobia and transphobia are rising in the UK, this space is increasingly important as a source of comfort. I'm honoured to be a part of it and be a voice of our community, for our community."
Virgin Radio Pride UK will be broadcast from 1st June to 31st August. Listen to Virgin Radio Pride UK online, via the Virgin Radio app or via DAB Digital radio in London and Scotland. You can also catch the Virgin Radio Pridecast on Spotify, Apple Podcasts, or wherever else you get your podcasts.