Bro Radio launches on DAB across Cardiff and the Eastern Vale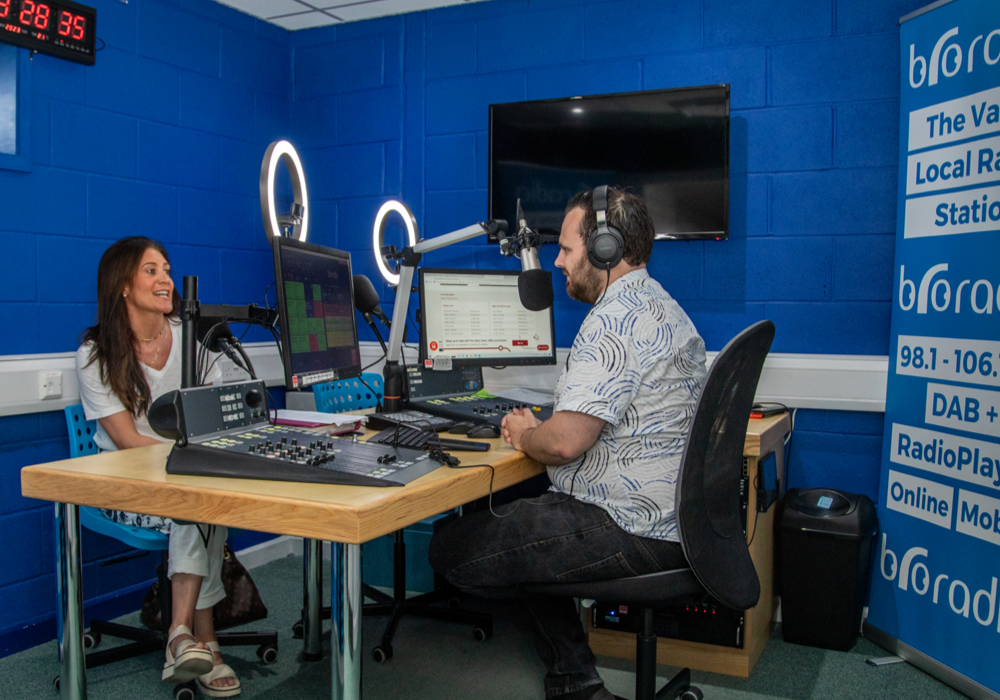 Community station Bro Radio has launched on DAB+ across Cardiff and the Eastern Vale.
The service officially switched on the new platform at 8am on Monday 26th June, with Operations Director and Vale Breakfast presenter Nathan Spackman welcoming the expansion on air, alongside Jodi Winter from sponsor CJCH Solicitors.
Nathan Spackman, who is also Operations Director, said: "We've been talking about DAB for a number of years, and we are delighted to now be able to come on air, thanks to the support of CJCH Solicitors.
"As a local business, that's truly committed to the communities which they are based in, they are the perfect partners for our launch, and we can't wait to work with them over the year ahead.
"We're committed to bring a truly local radio service to the Vale of Glamorgan. Our presenters live and breathe life in the county and love to get out and about at events.
"This will allow us to stay with them even longer, as they travel around the wider region, whilst reaching new listeners and advertisers, to support our continued investment into our service."
The station is also looking to broadcast on DAB+ across Bridgend and the Western Vale by late 2025.