Claire Kinnaird and Pete McIntosh to host Original 106 Breakfast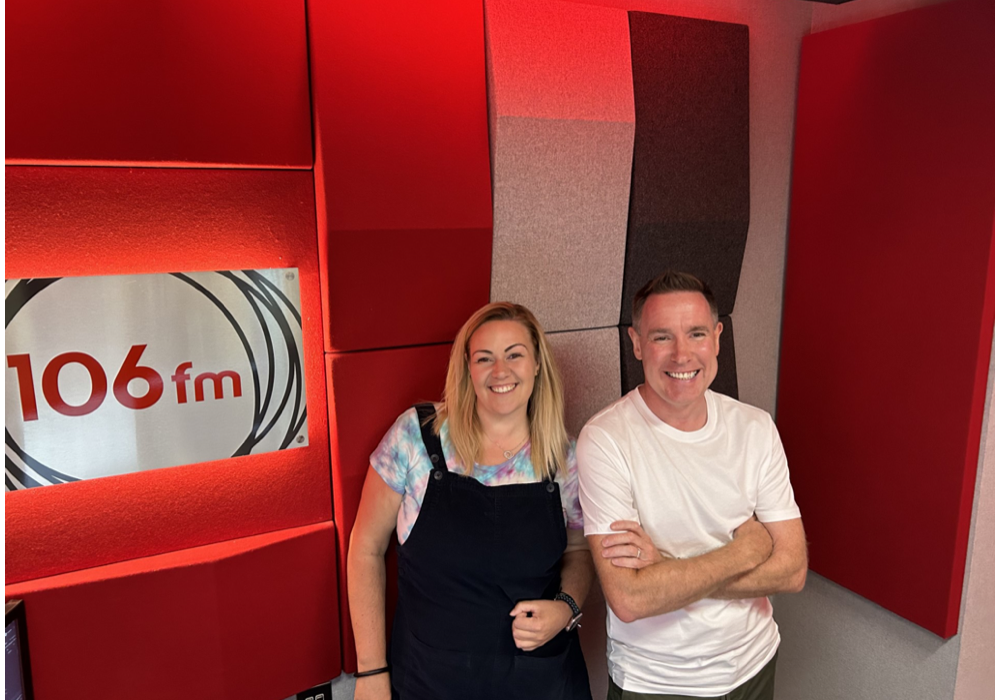 Aberdeen's Original 106 has announced a new breakfast line-up from Monday.
Claire Kinnaird and Pete McIntosh will be heading up the new show on the east coast station starting Monday 26th June.
The move comes as part of a schedule refresh, seeing current breakfast host Craig Lumsden move to Afternoons, Lachlan Mckenzie take on evenings.
Claire studied Music at Aberdeen University and previously hosted Tay FM breakfast for four years. Pete is no stranger to the airwaves in the North of Scotland having spent time at MFR, Northsound, and Tay FM.
The pair said they will be bringing an "energetic energy" to the show, admitting the have a "bit of a bizarre" personal life at times. A big part of the show will be sharing their lives, but Pete pointed out that he is looking forward to getting to know the listeners most.
"We have a lot of experiences, but you can expect us to throw it back to the listeners", he said. "We want them to get involved too. We encourage people to be real. We just want to have as much fun as possible".
Before joining the show Claire and Pete crossed paths in the industry but it will be the first time the pair have worked together.
"Listeners can expect a lot of local chat, lots of laughs and all the fun," said Claire.
Original 106 Programme Controller Craig Lumsden, said he is excited to announce the new show. "I think the time is right for Original 106 to have a reinvigorated breakfast show, and these two are the perfect pair to take it to the next level. Although they will have to keep up my record of never having slept-in for three years!".