Greg James gets a lie-in for the summer with later start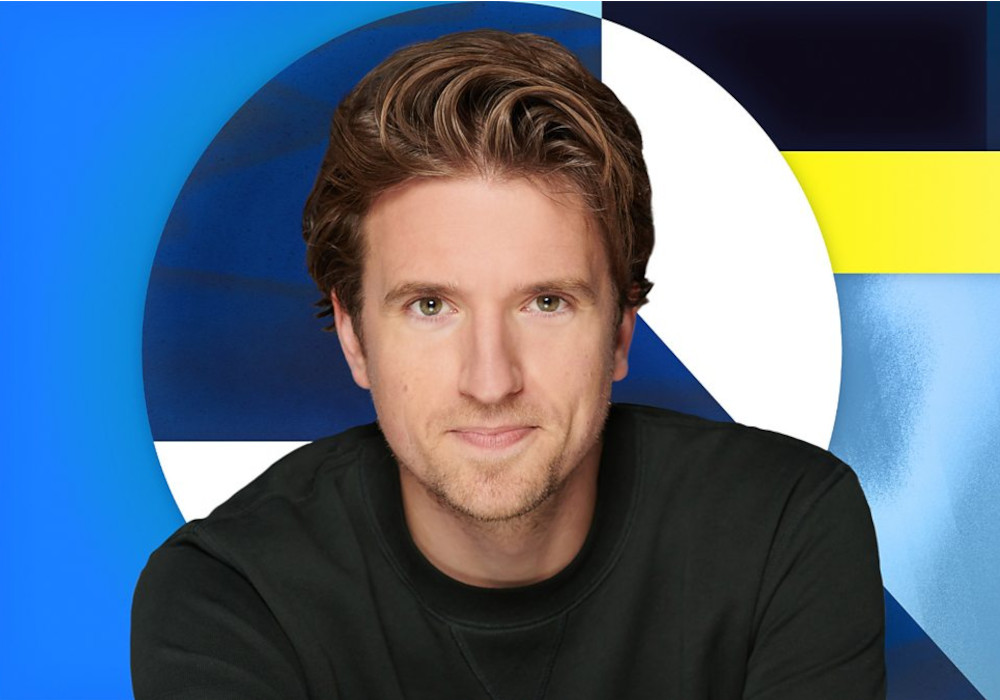 BBC Radio 1 is launching a new summer schedule which includes a later start for Greg James on his Breakfast Show.
Although starting at 7.30am each morning, the show will run until 11am, meaning he'll be starting and finishing thirty minutes later.
Greg says: "A summer holiday lie in! I'll tell my mum to wake me up a bit later for a few weeks."
Among other changes, Yinka Bokinni and Conor Knight will take over the Friday Early Breakfast slot, 5am – 6.30am as part of a monthly rotation.
Yinka, who takes over in August, spent three years hosting Capital Xtra's Breakfast Show. She has also presented at The MOBOs, 4Music, Isle of Wight Festival for Sky Arts and multiple Channel 4 documentaries.
Yinka Bokinni says: "I am beyond excited to start this new chapter at BBC Radio 1. Music is the heartbeat of my life, so bringing more of it to people is such an opportunity, one that I take as seriously as my personality allows.
"Working at Radio 1 has been a dream of mine since I first picked up a pair of headphones and spoke a couple of words, I just can't wait to get to know the listeners and for them to get to know me!"
Conor Knight, who kicks off the rotation in July, first hosted on Radio 1 during the 2022 festive period as part of the station's Christmas Takeover where he presented Radio 1 Anthems. He started in community radio in 2017 and he currently presents a mid-morning show on Radio Essex as well as an evening show on Fun Kids radio.
Conor Knight says: "Radio 1 has always been a HUGE part of my life & it's a dream come true to be asked back after covering Radio 1 Anthems at Christmas. I cannot wait to get in the studio and do my thing on Friday early breakie, those alarms are already set…ahhhh…see ya there!!"
Also, as part of the new summer schedule, Jack Saunders will take over Radio 1's Future Sounds while Clara Amfo takes a summer break. Arielle Free will take over Radio 1's Future Artists (Monday – Wednesday, 8pm – 10pm), Sam MacGregor and Danni Diston will cover Radio 1 Early Breakfast (Monday – Thursday, 5am – 7.30am) and Alyx Holcombe will present Radio 1's Indie Show (Sundays, 9pm – 11pm).
Shanequa Paris will join Katie Thistleton to co-host Radio 1's Life Hacks (Sundays, 4pm – 6pm). Shanequa is a presenter on CBBC's news programme Newsround where she has reported on key issues such as the COVID-19 Pandemic and the Black Lives Matter movement.
Oré Olukoga will take over Radio 1's Weekend Breakfast show (Saturdays and Sundays, 7am – 10am). Oré was part of Radio 1's Christmas Takeover 2022 and after hosting Radio 1 Anthems, took over Friday Early Breakfast in March.
Aled Haydn Jones, Head of BBC Radio 1, says: "The summer is a time of different routines and having some fun for our audience. I'm totally up for Radio 1 doing the same! I look forward to hearing some of our presenters in different summer slots and the biggest welcome to Conor, Yinka, Shanequa and Oré on their summer shows on the network."
The summer schedule will kick in from Monday 3 July with the normal Radio 1 schedule resuming on Monday 4 September.