New Suffolk radio station set to launch in Felixstowe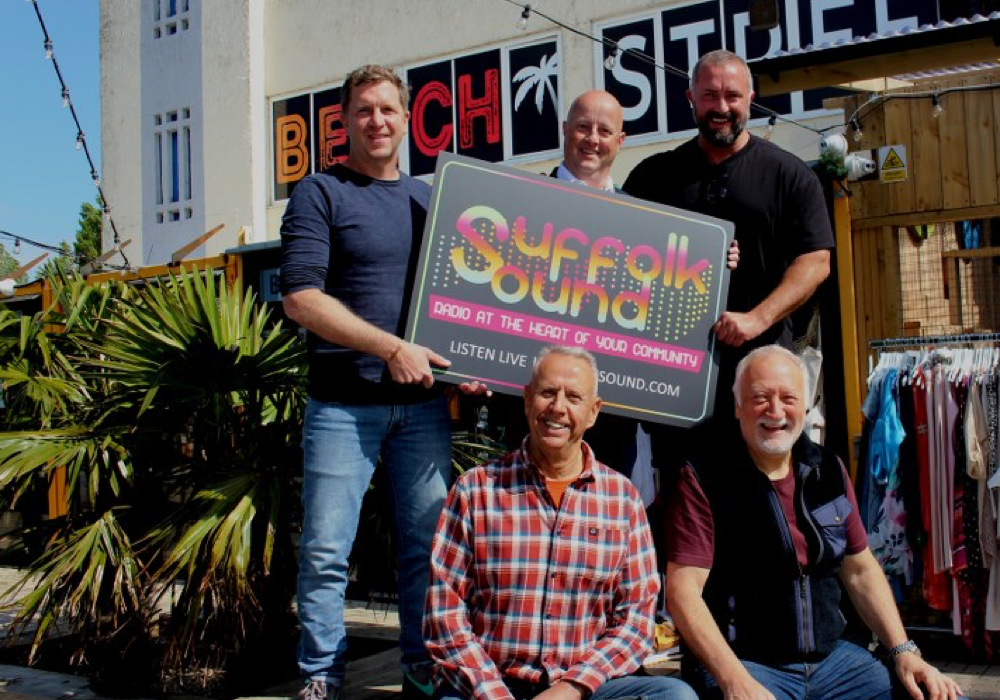 A new local radio station is about to launch online from Felixstowe this month.
Suffolk Sound will play music from the 70s, 80s and 90s aimed at 35 year olds and over.
It has been set up by Rob Dunger and Richie Ross and will be based prominently at the retail and food centre Beach Street on the seafront in Felixstowe.
"The community engagement in our area is bursting with both hope and resilience" said Rob. "The passion, the love, the dedication and fervour is evident in every walk of life. Through my work in radio, it's my job to bring those stories to the widest audience possible.
"Suffolk Sound will be at the heart of the community, talking about what you do, from the place where you live. Suffolk Sound is the most exciting chapter in my broadcasting career."
Co-Founder Richie Ross said: "We believe changes to BBC local radio have shifted the prominence of local radio for our communities here in Suffolk. Many people across the region are being side-lined and losing the trusted voices they enjoyed listening to. Suffolk Sound's mission is to be fully embedded into the communities we, as presenters of this exciting new station all come from."
Suffolk Sound will also give people of all ages, who have an interest in radio and media, a chance to learn new skills. Rob added. "Being involved in radio can be incredibly motivational, helping to improve confidence and communication skills. If you're a retired person, a single parent, a young person or just someone who loves radio and Suffolk, then we want to hear from you. Nothing beats being trained by media industry professionals."
The station will be a run by a board of Suffolk-based trustees, operating under a charitable status, and the line-up of presenters is yet to be announced.