Absolute Radio gives away £10,000 in Wickes Fix competition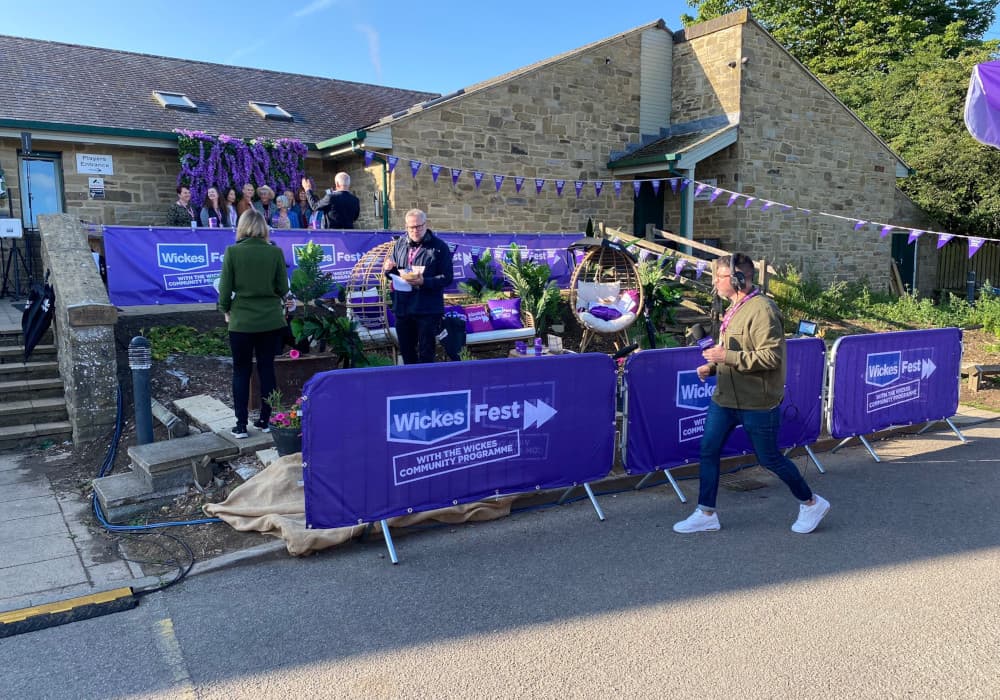 Absolute Radio and Wickes have awarded £10,000 to The Wetherby Sports Association to transform its community outdoor space.
The prize was given away in the station's Wickes Fix competition. The Wetherby Sports Association won thanks to an entry by their member Ann, who recorded an ode about why they deserved the renovation.
The competition's judges were impressed with the number of diverse communities of all ages which will benefit from WSA's outdoor space, including families from Ukraine.
To announce the start of the renovation works, the community centre hosted 'Wickes Fest', seeing food trucks, live music and Absolute Radio Breakfast presenter Dave Berry broadcasting his show live from the space.
The competition and special Wickes Fest OB were a part of a partnership between Wickes and Absolute Radio brokered by The Story Lab.
Wickes first partnered with Absolute Radio twelve years ago with a sponsorship which developed into a multi-media campaign across several Bauer Media brands, including KISS, Kerrang!, Planet Rock and Grazia.
Dave Berry said: "Wickes is truly a part of our Absolute Radio Dave Berry Breakfast Show family; they're not just sponsors but partners in helping us to create our content on the show.
"Wickes Fest and our live broadcast from the Wetherby Sports Association was a great example of how we work together to create something special – bringing our show directly to our audiences and seeing how our Wickes Fix competitions can make a difference to local communities."
Simon Kilby, Managing Director at Bauer Media Advertising commented: "Our partnership with Wickes is one of our most valued relationships at Bauer and is in fact one of the longest-standing audio campaigns in the UK.
"Our strong understanding of each other's brands have led us to launch exciting campaigns that connect them with our loyal audiences on air, online and in person, to not only drive sales but tell their brand story.
"These Wickes Fix competitions are always one of our favourites, helping to both reward those that make a difference as well as showcasing Wickes' continuous commitment to helping their local communities."
Shelley Allison, Head of Marketing at Wickes, added: "We were really delighted for the Wetherby Sports Association, such worthy winners who do such great work for the local community.
"The competition generated lots of entries and interest in our Wickes Community programme, which was visible by the spike in visits to our website.
"It just goes to show the power of our two brands working in partnership to make a meaningful difference, as well as promoting the work we do through our community programme, raising awareness so that we can support more charities and community groups."