Clara Amfo talks about her passion for radio with Auto Trader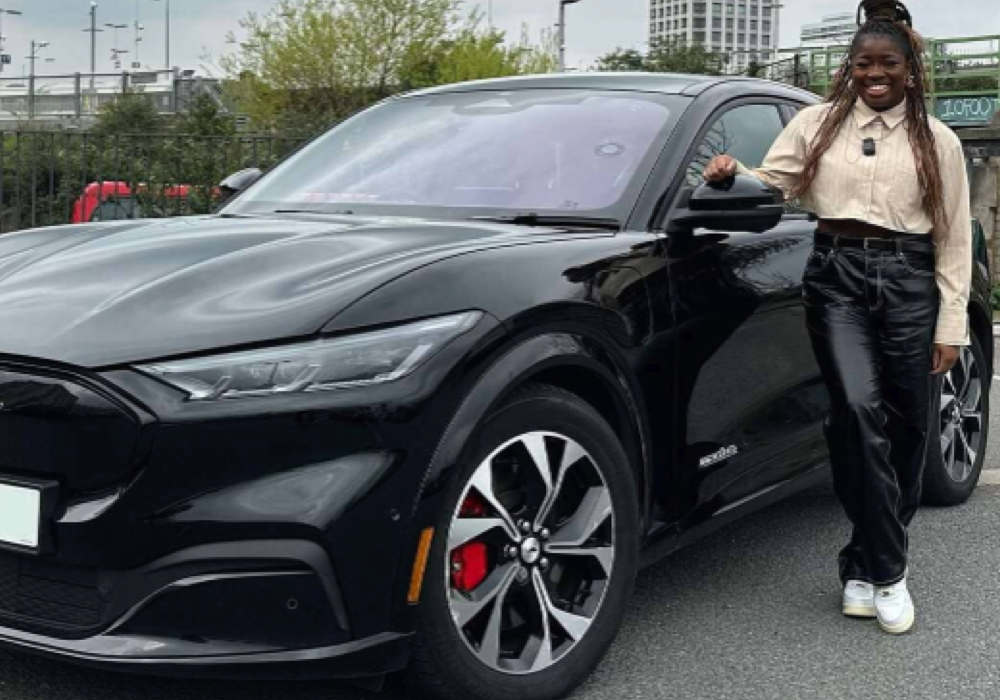 BBC Radio 1 presenter Clara Amfo is the latest guest on Auto Trader's podcast Show on the Road.
The pod takes celebrities out of the studio for a personalised road trip around the places that shaped them, with Clara Amfo on a journey around London to discover where she first found her passion for radio.
Clara shows host Alex Legouix around her favourite South London spots including Brixton market in a Ford Mustang Mac E.
On where her passion for radio started Clara says: "I remember I went on a trip, I think it was the science museum or the design museum….And there was a radio station and they set up this whole make-your-own demo type thing. And I remember thinking 'This is so fun', and you basically just got to say your name, introduce a song, and they'd give you the demo back on a CD of the branded station with your name on…"
"And I remember taking that and thinking, oh my God, this is so cool. This is it. This is what I'm going to be doing. I need to be doing this. Just chatting. And playing tunes."
Other guests in the series include include Scarlett Moffatt, Jill Scott and Iain Sterling and Francis Bourgeois
Speaking on the series Alex says: "I've loved meeting such a brilliant range of guests and visiting lots of places around the UK to hear how they have shaped each person's story. Taking the show on the road has provided a great opportunity to have some fun and revealing conversations. I can't wait for you to listen!"
Show on the Road is created by Auto Trader and produced by Fresh Air.