Clyde 1 Superscoreboard to broadcast from new TV studio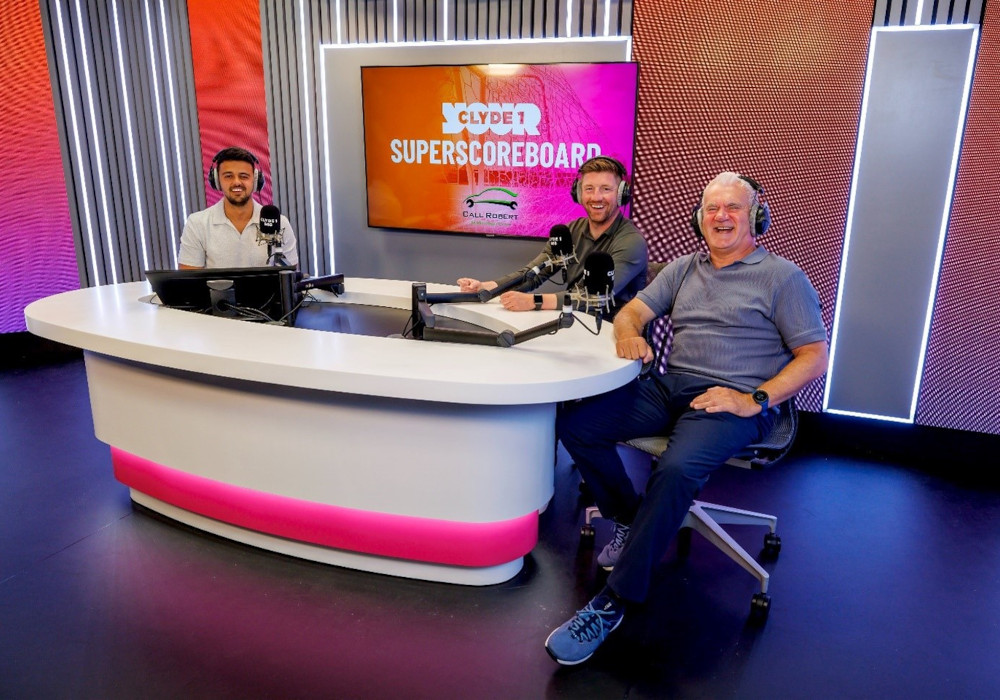 Clyde 1 Superscoreboard is to broadcast from its own TV studio starting on Monday evening.
The programme will air as usual on Clyde 1, Monday-Friday 6pm-8pm, but will also broadcast live from the state-of-the-art new TV studio, livestreamed on YouTube and Twitter.
Presenter Gordon Duncan said: "This feels like the natural next step for Superscoreboard. The new studio will mean we can broadcast live to a whole new audience.
"But we haven't moved away from our core audience, so whether you are listening to us on your way home from work, watching live on YouTube at home or on you smart speaker as you make dinner- you will continue to get the same nonsense you would expect me from and our regular panel of pundits!"
Victoria Easton-Riley, Content Director for the Hits & Greatest Hits Networks across Scotland added: "This is a significant investment in our station and will see the show expand its reach to even more people.
"Clyde 1 remains Scotland's favourite commercial radio station and we are very proud of this but want to keep growing.
"Broadcasting live from our Glasgow studio each and every day is no easy task, so these results are a credit to the talent and hard work of our Glasgow team.
"I can't wait for the upcoming season and what the Superscoreboard team have in store for us!"