Coastal Radio partners with Lytham Festival for large stage presence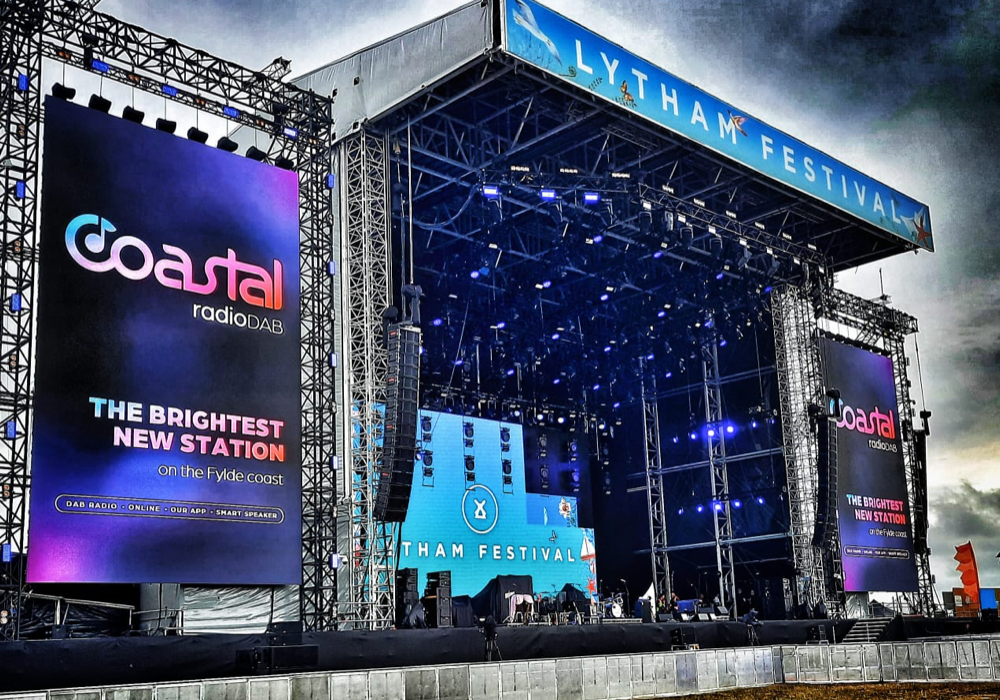 Coastal Radio's branding covered the main stage sides at a large music event in Lancashire over the weekend.
The DAB station from Blackpool provided 60 hours of live radio from the Lytham Festival including local travel news for attendees.
On-air coverage started last Wednesday drivetime with Coastal Radio presenters Hayley Tamaddon and Dan Whiston.
Headliners for the festival were Jamiroquai (Wednesday) George Ezra (Thursday) Sting (Friday) Lionel Ritchie (Saturday) Def Leppard and Mötley Crüe (Sunday).
The event, which is organised by Live Nation promoters Cuffe & Taylor, welcomed around 100,000 festival goers over the five nights.
Festival co-founder Peter Taylor said: "We were delighted to welcome Coastal Radio DAB to Lytham Festival.
"We have had a long relationship with Paula Davies throughout her radio career and applaud the work she is doing to maintain strong local radio on the Fylde coast."
Coastal Radio also provided the DJs for the VIP Garden area and the main arena with their resident Saturday night/Sunday afternoon pairing Sam and Aish (Bellez of the Ball / Her House) who warmed up the crowds between the acts from 5pm until the headline act took to the stage.
Owner and founder Paula Davies said: "This was a massive event for a newly formed radio station which is less than a year old, to provide such coverage to the scale we did and at an event as iconic as Lytham Festival was such a proud moment for me and the team."