Former Radio Caroline studio to feature in television programme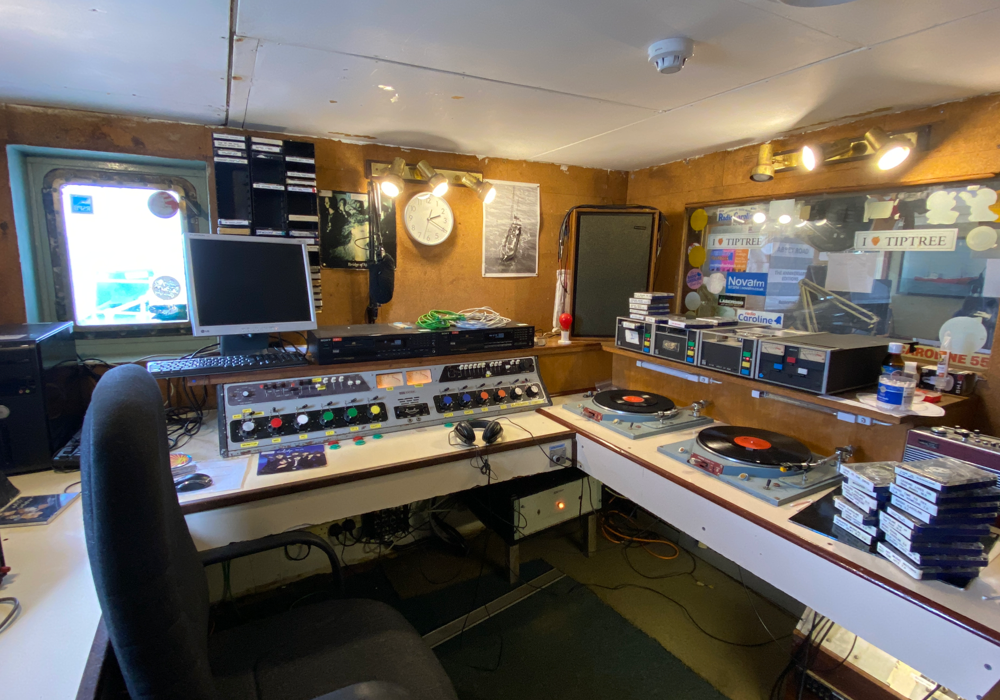 Studio equipment from Radio Caroline's former pirate radio ship Ross Revenge will feature in an episode of a new TV show called Retro Electro Workshop on the Yesterday channel next week.
The ten-part series about the dying art of repairing electronics is fronted by super-fixer Rob Howard.
In the show he and his team find, fix, restore and revive 'anything old with a plug on it'.
In the episode to be aired on Tuesday 25 July at 9pm, Rob goes to sea to restore a vintage broadcast studio on the Ross Revenge, which is moored on the Blackwater Estuary in Essex. The studio is equipped with a valve mixing desk, record decks and magnetic tape cart machines.
The equipment in this studio was loaned to Working Title film company for the 2008 Richard Curtis film 'The Boat That Rocked', which pays homage to the 60s Radio Caroline.
The vintage ship studio still gets used occasionally during monthly offshore broadcasts.
"Presenters sometimes like to access the ship's well-stocked vinyl library, keeping alive another rare art of placing pick-up arms precisely on vinyl albums while playing jingles and promotions on hand-loaded, continuous reel tape machines," said Radio Caroline station manager Peter Moore.
The episode featuring Radio Caroline will also be available after broadcast on UK TV Play on demand.