Nominations for British Podcast Awards 2023 announced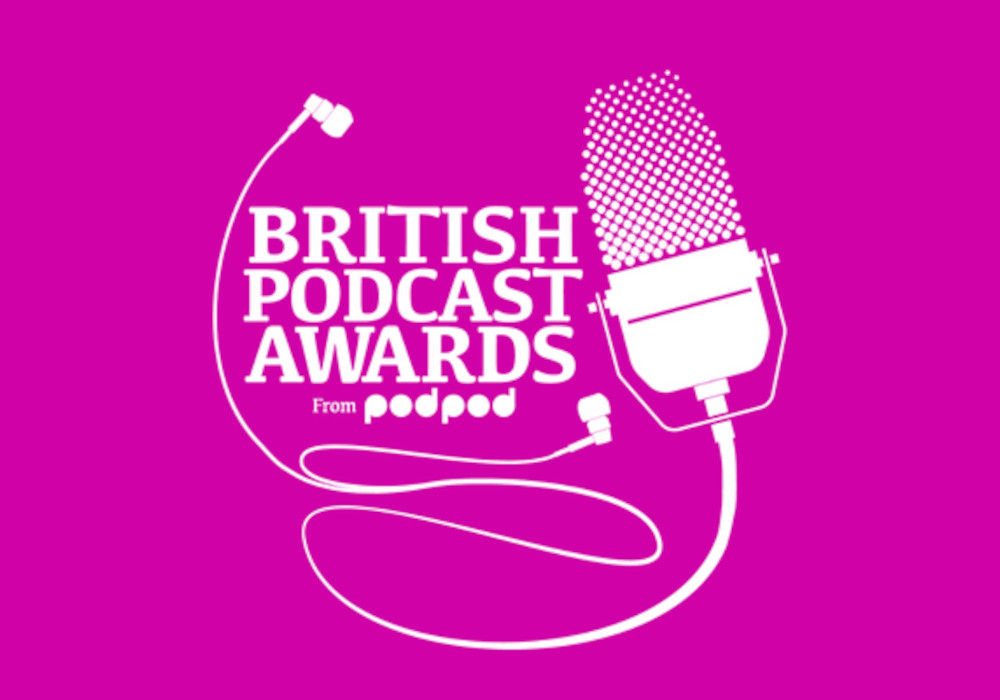 Nominations for the 2023 British Podcast Awards, in association with the industry trade publication PodPod, have been announced.
Winners of each category will be revealed at the awards show on Thursday 28 September at HERE at Outernet London. Zoe Lyons and Stephen Bailey, comedians and co-hosts of Let's Talk About the Husband, are hosting the event.
This year, there are over 150 nominees across 27 categories including Dan Snow's History Hit, Elis James & John Robins, British Scandal, 1Xtra TALKS, Three Little Words, Pressed, I'm Not A Monster Series 2: The Shamima Begum Story and 28ish Days Later.
The News Agents has three nominations, while Help I Sexted My Boss, NearlyWeds and French & Saunders: Titting About are all up for Best Entertainment.
The Spotlight Award, honouring those with over 100,000 downloads per episode, will see Off Menu, That Peter Crouch Podcast and Where There's a Will, There's a Wake go head to head.
There were over 1000 entries, giving the judging panel chaired by Elizabeth Day, more than 11 days of listening.
The Listeners' Choice vote is currently open for listeners to vote for their favourite podcast on the BPAs website. The vote closes on 5 September, and the winner will be announced during the Awards ceremony.
Full nominees listed below and found on the BPAs website.
Best Arts & Culture Podcast 
Classical Fix
Firecrotch & Normcore: a Succession Podcast
Folk on Foot
Inside the World of Ralph & Katie
Time & Again
Who Robs a Banksy?
Best Business Podcast
Behind the Money
Carolina Herrera Presents: Walk Tall
How to Own the Room
Money Talks
Rethink Moments with Rachel Botsman
The Big Green Money Show
The Third Angle
Best Climate Podcast
As the Season Turns
Blossom Trees and Burnt-Out Cars
Buried
Burn Wild
The Conversation Weekly
Waterlands
Best Comedy Podcast
Bang On It
Elis James and John Robins
From the Oasthouse: The Alan Partridge Podcast (Series 2)
Sports Horn
The Skewer
French & Saunders: Titting About, Series 3
Best Documentary Podcast
A Very British Cult
Acid Dream: The Great LSD Plot
Burn Wild
Call Bethel
I'm Not a Monster Series 2: The Shamima Begum Story
Pig Iron
Best Entertainment Podcast
British Scandal
Elis James and John Robins
Eureka!
Help I Sexted My Boss
NearlyWeds
RHLSTP with Richard Herring
Three Little Words
French & Saunders: Titting About, Series 3
Best Factual Podcast
A Positive Life: HIV from Terrence Higgins to Today
Babbage
Gangster: The Story of John Palmer
Life After Prison
Partygate: The Inside Story
You, Me and the Big C
Best Fiction Podcast
Eliza: A Robot Story
Oliver Twist
One Five Seven Years
The Electricity of Every Living Thing
The System – Series 2 (or how to save the world in 5 easy steps)
Wooden Overcoats
Best History Podcast
British Scandal
Dan Snow's History Hit
National Trust Podcast
Short History Of…
Sounds Of Black Britain
Best Kids Podcast
Audiomoves at the zoo
Dragonfly Tales
Everything Under the Sun
In The Beginning
My Life
Super Great Kids' Stories
The Rez
Best News & Current Affairs Podcast
1Xtra TALKS with Richie Brave
I'm Not a Monster Series 2: The Shamima Begum Story
Partygate: The Inside Story
Putin
The News Agents
The Tavistock: Inside the gender clinic
Today in Focus
Best Parenting Podcast
Dad Still Standing
Dadvengers Podcast
Dirty Mother Pukka
My First Five Years
The SENDcast
Truth Be Told: Adoption Stories
Best Sex & Relationships Podcast
1Xtra TALKS with Richie Brave
Brown Girls Do It Too
Later Dater
Pressed
Rainbow Dads Series 2
The Breakup Monologues
The Divorce Social
Best Sport Podcast
Footballers Football Podcast
Kammy and Ben's Proper Football Podcast
Powerplay: The House of Sepp Blatter
Snookered
Sports Horn
The Tennis Podcast
Best True Crime Podcast
Can I tell you a secret?
I'm Not a Monster Series 2: The Shamima Begum Story
Love, Janessa
Please Protect Abraham
Vishal
Who Killed Daphne?
Best Wellbeing Podcast
Declassified
Fierce Minds Kind Hearts
Go Love Yourself
Persevering: Grief As Told By Young People
Stopping to Notice
The Rest Room
Time & Again
Best Daily Podcast
Dan Snow's History Hit
FT News Briefing
Sky News Daily
Stories of our times
The News Agents
Today in Focus
Today In History with The Retrospectors
Best Interview Podcast
Different – Jenny Pearson
Girls On Film
Life Changing
Masala Podcast
RHLSTP with Richard Herring
Where's Home Really?
Best Network or Publisher
BBC World Service
BFBS
Economist Podcasts
Financial Times Audio
History Hit
Noiser Network
Best New Podcast
28ish Days Later
Black Earth Podcast
Lights Out
The Rabbit Hole Detectives
Ukrainecast
Where Are You Going ?
Best Welsh Language Podcast
Cwîns efo Mari a Meilir Probcast
Sgorio
Sgwrsio
Yr Hen Iaith
Specialist Award
Life After Prison
Masala Podcast
Persevering: Grief As Told By Young People
Rainbow Dads Series 2
The Rest Room
The Shelina Show
Spotlight Award
Off Menu with Ed Gamble and James Acaster
Partygate: The Inside Story
That Peter Crouch Podcast
The News Agents
Ukrainecast
Where There's a Will, There's a Wake
Rising Star
Chanté Joseph
Dr Kate Lister
Hannah Ajala
Jordan Schwarzenberger
Sam Tyler
Talia Augustidis
Listeners' Choice
To be announced
Podcast Champion
To be announced
Podcast of the Year
To be announced