PlayoutONE by Aiir v5 released as free upgrade for client stations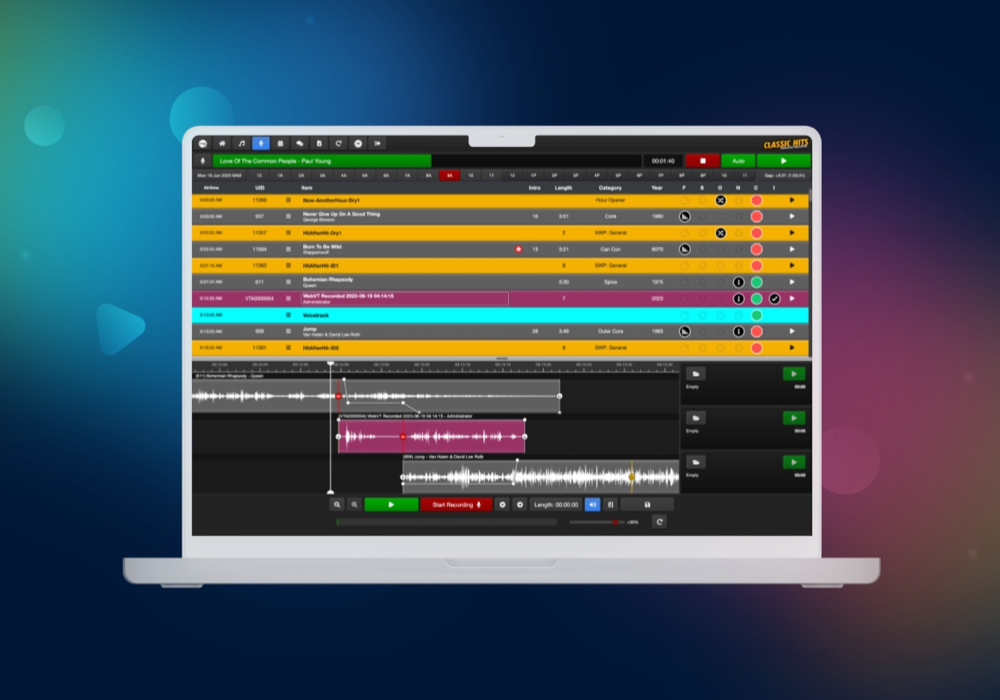 Version 5 of the PlayoutONE by Aiir radio automation software has been released as a free upgrade to all stations currently running V4.
The update brings more features including a new "Audio Engine" which allows multiple stations to be run from a single piece of hardware.
LiveMIC and WebVT services have had a major update too allowing presenters working from anywhere to broadcast across multiple stations sharing the same log, but with per-station variations.
Other updates including a new media editor, redesigned seque editor, command manager, and xLog – a new utility designed for sports and special event broadcasts.
This is the first major update to the software since the merger of Aiir and PlayoutONE at the beginning of 2023, and will be available as a free update to existing customers.
Aiir has also introduced a package deal for UK stations including Aiir's original website CMS, mobile apps, Alexa skill, Studio Inbox and PlayoutONE.
Dave Brierley-Jones, COO at Aiir, says: "As broadcasting becomes increasingly agile, we're giving stations the power to do so much more with this update. These new features will give them so many more options over their output to bring their creativity to life, but we've made sure it's still as friendly and easy to use as ever."
See more at Aiir.com/playoutone.