Tim Davie appears live on BBC Radio 4 to discuss recent allegations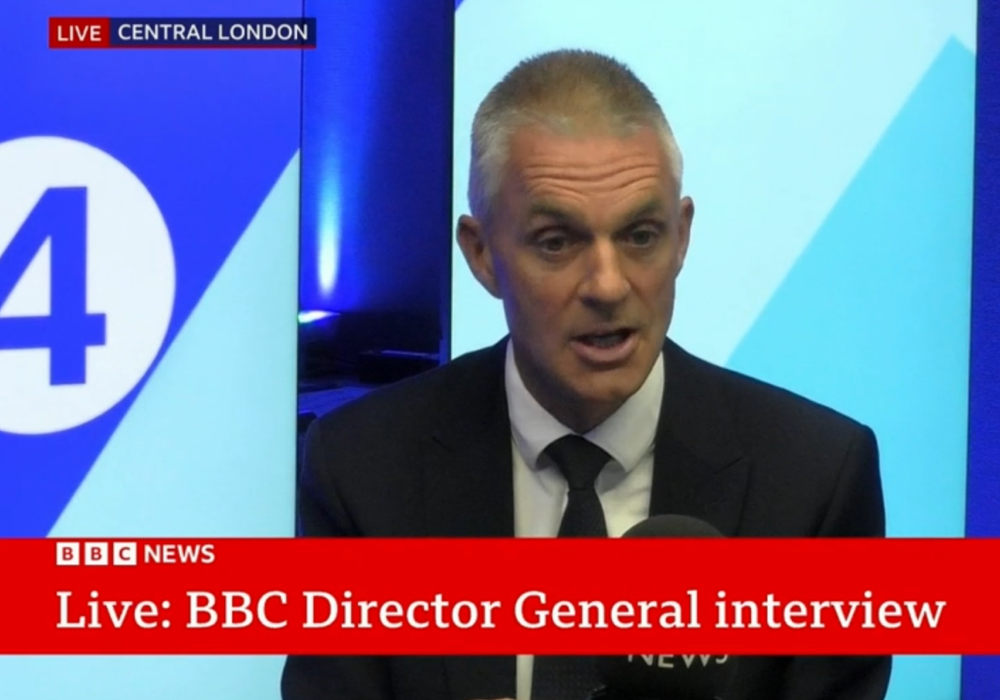 BBC Director General Tim Davie has appeared on BBC Radio 4 to discuss recent allegations printed in The Sun newspaper.
World at One presenter Sarah Montague grilled the DG on the radio, with the interview and subsequent discussion also broadcast live in-vision on BBC News.
BBC Media Editor Katie Razzall was also present in the studio to further discuss the situation.
The interview came after the BBC released a new timeline on the row over allegations that an unnamed presenter paid a young person for explicit photos and they used the money to buy drugs.
Sarah put it to Tim Davie that not naming the individual in question is not a sustainable situation – "Everyone in this building knows who he is," Sarah added.
Mr Davie said that he is overseeing the whole process, which is the right thing to do, after being quizzed about not personally speaking to the presenter in question himself.
"Here you are, the Director General of the BBC, isn't it a bit odd that you haven't spoken to him?," Sarah asked.
The DG says the information came to him on the 6th of July and he acted swiftly.
The BBC has paused its investigation on advice from the Police.