Why radio broadcasters make great VOs by Melissa Thom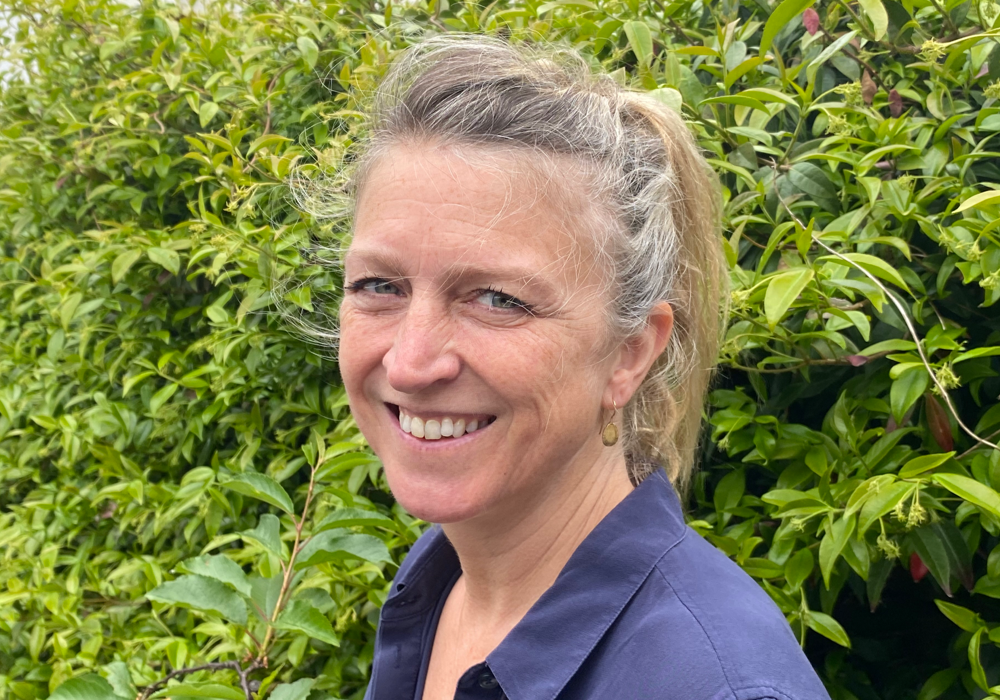 Melissa Thom, Voice Actor, Founder & CEO of The Bristol Academy of Voice Acting writes about the art of being a voice-over artist.
"Making the transition from radio broadcaster to VO requires much more than you might think.
There's work to be done and it takes time, but get the right training under your belt, with the right coach, and the magic can happen.
In our view, a broadcaster's voice can be modified with training and understanding.
Acknowledging this can be a game-changer, enabling a broader range of vocal expression and characterisation and so we challenge the idea, prevalent in some circles, that broadcasters can't become successful voice actors.
Many of us working voice actors today, cut our teeth in commercial radio. My time in the radio industry as breakfast host and imaging voice, along with my time in the advertising industry, marketing and startups, was an invaluable experience, which has all contributed to my work today as a full time voice actor and coach.
Experienced VO, Sally Bailey, has also recently joined us as senior commercial coach. Sally started as breakfast presenter on Bristol's Galaxy 101, moved on to co-host the network evening show, Core/Music Control, for GCap Media plc and then co-hosted the breakfast show for Capital FM, South Wales. She now also has 10 years as a full time voice actor under her belt.
We train many radio industry professionals at BRAVA – newsreaders, presenters, producers and broadcast journalists. To list a few – there's Sinead Garvan (Virgin Breakfast with Chris Evans, BBC R1, 6, 4, Spotify), Marverine Cole (ITV, BBC Radio 4), Rob Mullarkey (Times Radio, talkSPORT, talkRADIO, Sky Sports News Radio), Chris Serle (BBC R4 / Co-Host with Esther Rantzen on That's Life) and Carla O'Shaughnessy (BBC R2, Heart and the Trapped History podcast) and more.
Here are a few things to consider if you're thinking of making the transition from radio to VO – or adding voice acting as another string to your bow.
Let it go
The first thing that we work on is learning that the radio 'personality voice' is an acting choice.
And with training and practice, you can let this go. Once mastered, it can be a revelation and really is the key element in making the move from broadcaster to voice actor. It does take time – the real trick is to learn the theory and hone your technique, as well as master the physicality of performing in the booth – then commit all this to muscle memory.
Here at BRAVA, we work with Talent to emphasise the importance of character creation. Every performance, from voicing video games to corporate narration to promo reads, involves making character choices. Character work, in essence, has the potential to stretch an actor's abilities like nothing else.
Common pitfalls
So many of our Talent are surprised by the level of intensity of the training here at BRAVA. Yes, it's hard work, but it is incredibly fun and rewarding, and will stretch you creatively. It's vital to understand everything you can about your customers and their industries (gaming, advertising etc.,) to bring their scripts to life.
Making authentic, believable choices is key. This requires significant acting skills, an understanding of how to inhabit characters, understanding the 'real voice' delivery and how to let go of projection, as well as an understanding of the commercial landscape, copywriting, mic technique, technical expertise, business acumen and so much more.
You gotta lot to give
We find that professionally trained broadcasters have significant transferable skills that work particularly well for VO. They are adept at sight and speed reading, have great timing, understand the power of the pause, can be good at delivering complex terminology, and are often very skilled at driving the energy right through to the end of the read.
They are comfortable with cold reads, will have great mic technique and are hot on editing and home studio skills. This counts for a lot. Most, if not all broadcasters will be experienced working under pressure and delivering to tight deadlines. This level of professionalism is vital in dealing with commercial clients.
It Takes Two
Improving your acting skills and letting go of the radio voice is not easy. But working with a coach who takes the time to understand you and dig deep into what you're really capable of is key. There's so much more to voice acting than just reading the words off the page. We have to connect with the script emotionally in a different way to the way we connect with our work as radio broadcasters. We're reading someone else's words, rather than creating links from our own experiences or writing and reading news bulletins. Those that come from commercial radio have a huge advantage. They have a deep theoretical and practical understanding of the advertising industry – something that is vital when working as a voice actor today.
Confidence is key
We all suffer from imposter syndrome at times. The trick is to train to such a high level that you can deliver in all areas of voice acting and master the craft. While voiceover is competitive, there are many opportunities to be had – and those working in radio have a head start when it comes to getting a foothold in the industry."
What our Talent say
Here's what some of our professional Talent here at BRAVA say about making the move from radio to VO:
'I was completely out of my depth and comfort zone when I left my permanent job of more than a decade at the BBC, I really needed my confidence building back up and an environment that felt safe but also fun. Melissa and the team at BRAVA could see the areas I needed help in straight away. Despite broadcasting for more than a decade I didn't understand the VO industry at all. I am now much more equipped to audition and deliver VO work, understand the business side of things as well as the practical part of delivering the job.'
Sinead Garvan – Voice Actor & Breakfast Host with Chris Evans on Virgin Radio
'BRAVA's expertise is very clear, so you feel you are in safe hands.'
Marverine Cole – TV & Radio Presenter, BBC Radio 1Xtra, BBC Radio 4, This Morning, Countdown, Sky News, Classic FM
I have to be honest, I don't think I realised how many skills and techniques I would even begin to pick up. I became accustomed to interpreting and analysing scripts, developing my vocal skills, and I started to identify my style. The pace of teaching was absolutely spot on. BRAVA stretched me and challenged me in equal measure and really made me think. the guidance and expertise of Melissa is priceless.'
Rob Mullarkey – Times Radio, talkSPORT, talkRADIO, Sky Sports News Radio
I now feel confident about approaching a script and have a "tool box" I can reach into, with lots of little tips and tricks…[The training with BRAVA] has given me so much confidence in how to approach different scripts. Melissa is a great cheerleader and totally makes me feel like I can go out there and smash it!'
Carla O'Shaughnessy, Trapped History podcast, BBC Radio 2, Heart West Country News Team