All the Hits and More – goodbye to 194 – a personal reflection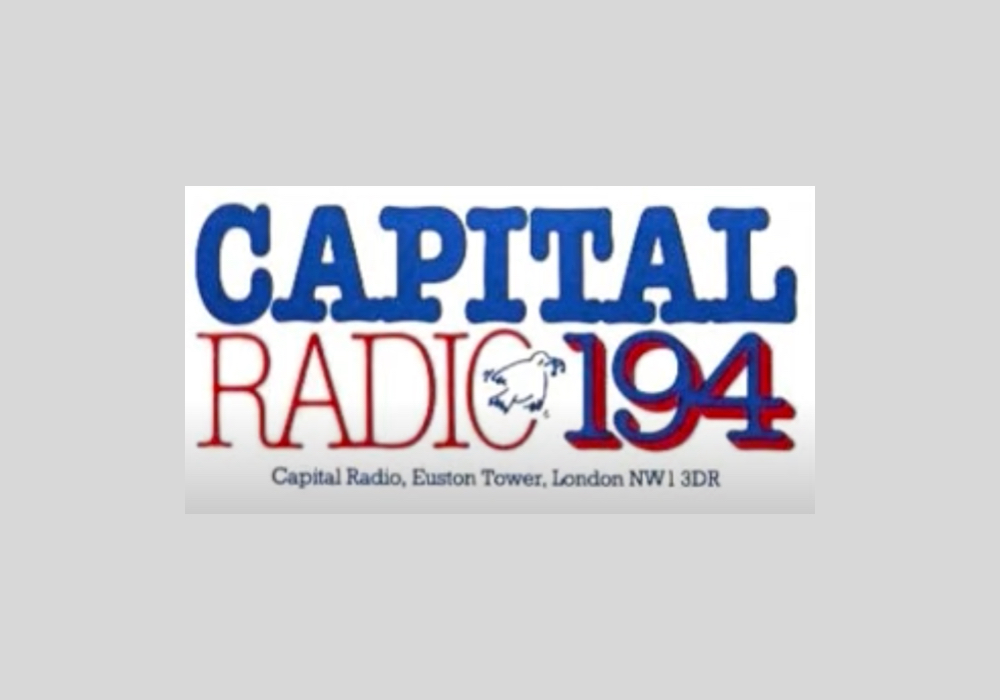 Former Capital Radio presenter Steve Collins looks back at his time broadcasting to London on 194m as Global turns off the Gold AM transmitter after 50 years.
Hearing the news that London's 1548khz will be no more from the end of this month has sparked memories of a special time in my life.
I worked at Capital from 1983 until 1989 presenting various shows. I wasn't a Roger Scott, Graham Dene, Chris Tarrant or Pat & Mick, but I had six years at the station that went through being "Cuddly Capital" to "Capital Music Power". Those years were so special for me, and I came away with a claim to fame, which I'll reveal later, but it all started with 194 meters.
Growing up in Cambridge, in the mid to late 70s I could just about hear Capital on AM, or medium wave as it was called then. The beauty of medium wave is that it can travel a long way. It was very crackly but that didn't stop me listening to the likes of Kenny Everett, Roger Scott, Tommy Vance and later, Alan Freeman.
As a wannabe radio DJ, I could only dream of being on Capital, but it happened… eventually. After sending out demo tapes to every ILR station, in August 1982 Head of Programmes Peter James invited me in for a "chat" with him and Programme Controller Jo Sandilands.
That was a turning point in my career. When I met them, they said they liked the tape, but I needed to go and get some local radio experience before they would consider me. I took that advice and got a job on Preston based Red Rose Radio (999 meters) from its launch in October 1982.
Less than a year later, I was offered a six-month summer relief contract at Capital – which I snapped up – the dream had come true!
I clearly remember my first day at the iconic Euston Tower – nervously walking up the spiral stairs from reception and then even more nervous as I walked down the stairs into the presenters' area, affectionately known as the playpen.
There I was, feeling surreal, among these big-name DJs and the first thing that happened blew me away. Alan Freeman, who I had listened to since I was a young kid and was one of my DJ heroes, came over to me, holding out his hand to shake mine and said: "You're Steve Collins aren't you – welcome to the Capital family."
It's difficult to put into words how that made me feel, but I came to learn, that was the way at Capital. Yes, there were egos, some of them very big, but it was a great place to be and, of course, my dream!
Although monitoring "station output" in the headphones while on air was best, some of the DJs, including me, would often listen to off-air medium wave in the cans. You could do that back then in the days of analogue lines, so there was no delay as there is with digital today. The quality wasn't great, but to hear yourself in the mix of 194's compressed sound felt like "proper radio".
There was no processing on 95.8 VHF at the time – the levels were controlled by the engineers, so monitoring FM was a bit flat sounding. It didn't get a big butch compressed sound until later.
In 1986, a Sunday split frequency experiment was launched with CFM on FM and the regular Capital on AM. Then in 1987, the station split frequencies across the weekend when Capital Gold was launched on AM.
This is when Tony Blackburn joined – another of my hero DJs. Listening to both him and Fluff as a kid, is what made me want to work in radio and now here I was, working alongside them!
So, what about my claim to fame at Capital? I'm coming to it, but don't get too excited, it isn't epic, but it means a lot to me!
In 1988 the station permanently split frequencies, becoming two stations – Capital FM and Capital Gold. I was the weekday early show presenter and on 1st November, I was the last ever DJ to present a show on both AM and FM.
My last link of the show was different on each frequency. I was live on FM, introducing Chris Tarrant and pre-recorded on AM, introducing Tony Blackburn.
As I said, nothing too exciting, but I can claim to be a little part of the history of Capital as 95.8 and 1548 went their separate ways.
Now, as Gold's London AM transmitter is being turned off and the station becomes digital, I reflect on the good times back then when it was all about All the Hits and More on 194. Yes, they were great, but time doesn't stand still – I don't even own a radio anymore, I listen to stations on my iPad – who'd have thought that would happen?!
It's not about frequencies anymore, it's all about platforms – that's progress apparently. So, farewell 194/1548, I'm really grateful I was able to broadcast on you along with many broadcasters I look up to, those who created the golden days of radio.