Bauer signs Samsung as Magic Radio breakfast show sponsor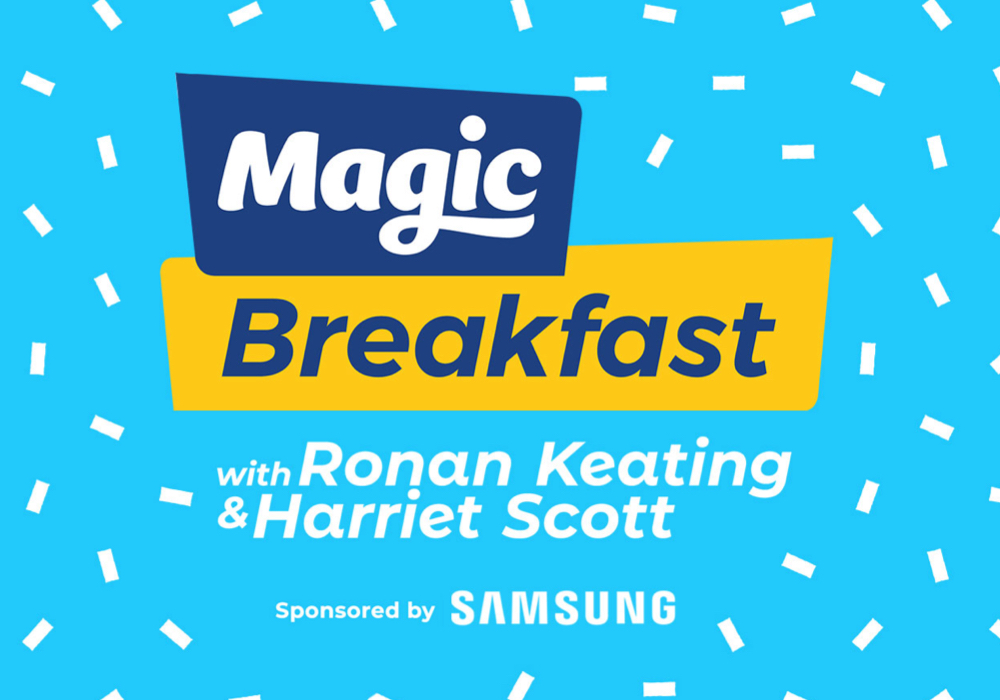 Samsung has become the official sponsor of the Magic Radio Breakfast Show.
The programme, hosted by Ronan Keating and Harriet Scott, is the first time Samsung has agreed on a year-long radio advertising deal, and runs till July 2024.
Booked by Starcom, Samsung's media agency, the partnership will include bursts of activity in addition to the ongoing sponsorship of the Monday to Friday 6-10am show.
The partnership kicks off alongside Samsung's latest line up of new devices, the Galaxy Z Flip5, Galaxy Z Flip5, Galaxy Watch6 and Galaxy Tab S9 Series. The campaign will peak at key launch times to promote new products and give listeners the opportunity to win the latest Samsung tech.
To support the radio activity, the campaign will also include targeted digital audio ads booked through Octave Audio and advertorials in iconic Bauer magazine Grazia.
Annika Bizon, Marketing and Omnichannel Director, Samsung UK said: "Our mantra at Samsung is to always put the consumer at the heart of everything we do – ensuring we bring the right product, to the right audience via the right channel. Today I am thrilled to announce a brand new partnership with Samsung as the headline sponsor for the Magic Radio Breakfast Show. This extraordinary platform will allow us to tailor both our bespoke creative and message across our portfolio – including the recently launched Samsung Galaxy Flip5 – with Ronan Keating and Harriet Scott delivering incredible, lasting engagement with their loyal listeners."
Simon Kilby, MD, Bauer Media Advertising said: "It's a testament to the fantastic work our teams have done in previous years to see our campaign bursts for Samsung's phone launches turn into a 12-month sponsorship. As a long-term partnership, we'll be able to learn even more about Samsung and how our brands can work together best to reach their objectives; from raising awareness of their newest products to connecting Samsung with mass audiences across the country."
Sophie Barr, Managing Partner, Starcom added: "We are incredibly excited about Samsung's first ever year-round sponsorship, and in particular, partnering with the Magic Radio Breakfast show. The content will creatively engage an important demographic for the brand, playing a pivotal role around the launch of new ecosystem products, as well as sustaining our impact throughout the year. A first of its kind for the mobile division in the UK, strengthening the relationship that has been built up between Bauer and Samsung."