BBC Radio 2 reveals listeners' favourite Kylie Minogue songs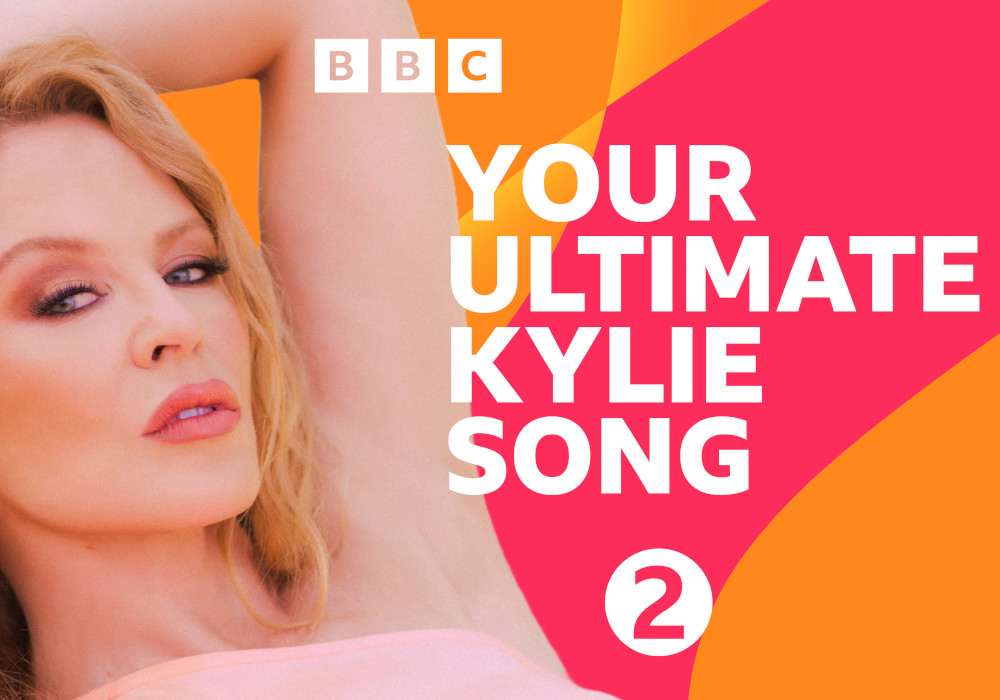 Radio 2 listeners have chosen Can't Get You Out of My Head as their ultimate Kylie song, following a vote to discover their favourite of the singer's songs.
The 2001 hit came out on top ahead of Spinning Around from 2000 in second place, Better The Devil You Know from 1990 in third place, Confide In Me from 1994 in fourth and All The Lovers from 2010 rounding off the Top Five.
Listeners were asked to vote for up to five of their favourite Kylie songs that have charted in the Top 100, which also included songs where she is a featured artist or part of a duet.
The full Top 40 countdown, Your Ultimate Kylie Song, hosted by Steve Wright is available on BBC Sounds from today, Monday 21st August and will be aired on Radio 2 on Monday 28th August from 4-7pm.
Kylie Minogue is playing a headline set at Radio 2 in the Park in Leicester on Sunday 17th September.
Steve Wright said: "Can't Get You Out My Head is Your Ultimate Kylie Song and that's no surprise – Kylie knew it was a special song from the very start, and we still think so, all these years later!
"I'll be celebrating Kylie's amazing catalogue of work with an epic countdown of her songs that you voted for… and what better way for us to get even more excited as Radio 2 In The Park fast approaches?"
Helen Thomas, Head of Radio 2, added: "I'm delighted that Radio 2 listeners have voted the timeless anthem Can't Get You Out of My Head as their favourite ever Kylie song.
"I hope everyone is as excited as I am to hear her perform this and many of her other hits at Radio 2 in the Park on Sunday 17th September, whether in the park in Leicester, at home on Radio 2 and BBC Sounds, or live on iPlayer."