Broadcaster Jamie Crick has died at the age of 57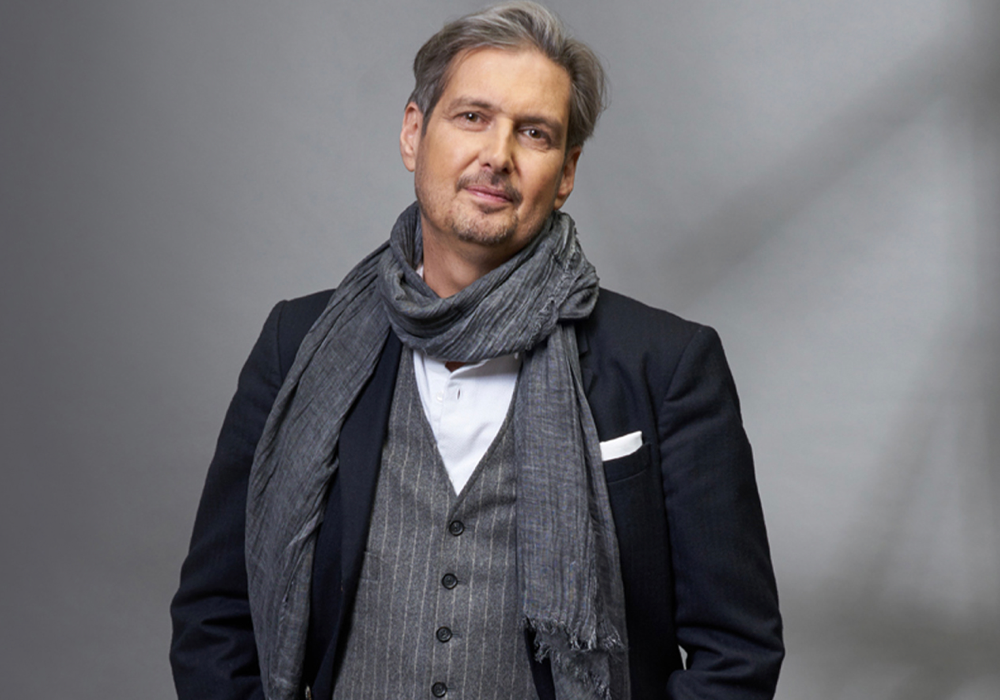 Jazz FM and Scala Radio presenter Jamie Crick has passed away aged 57 after a short illness.
Jamie, who was last on-air at Jazz FM yesterday afternoon, began his radio career in 1988 at Guildford based County Sound in Surrey, then spent a few years in BBC Radio before joining Classic FM in 1993, where he worked for 20 years.
He joined Jazz FM in 2014 and went on to host Breakfast then afternoon Drive.
In addition to his Jazz FM programme, Jamie presented a weekend show on Scala Radio and previously hosted on LBC. He was a founder and Content Director at the theatre station, Encore Radio and set up one of the UK's first digital radio services – Gaydar Radio, where he was also Station Director.
His sad death on Tuesday morning was shared by his family on social media, and on Jazz FM this afternoon.
A spokesperson for Jazz FM and Scala Radio paid tribute: "Jamie Crick was a broadcaster through and through and played an integral role on our radio stations.
"He was also a great friend to his colleagues at Jazz FM, Scala Radio and the wider Bauer Media teams. He will be sorely missed by them all, along with his friends and listeners.
"Our radio stations have a big gap to fill and will pay tribute accordingly in the near future, but while they all come to terms with Jamie's unexpected passing, they will continue to broadcast the music that he loved in his honour every day.
"Our deepest condolences are with his family and loved ones at this time."
Saddened beyond words to hear of the passing of my friend and mentor Jamie Crick. He gave me my first job in radio and his wisdom, guidance, and unwavering support shaped me in ways I can't express. Forever grateful for the moments shared and the lessons learned. RIP Jamie pic.twitter.com/YjZfObUIOg

— Jason Rosam (@JasonRosam) August 29, 2023
We are incredibly sad to annoucne that our friend and Jazz FM Family Member Jamie Crick has sadly died following a short illness.

Our deepest condolences are with his family and loved ones at this time. pic.twitter.com/G2rkPsS15x

— Jazz FM (@jazzfm) August 29, 2023
We are deeply saddened to announce that our friend and Scala Radio family member, Jamie Crick, has sadly died following a short illness.

Our thoughts are with his friends and family at this time. pic.twitter.com/4Bk4qke6wc

— Scala Radio (@ScalaRadio) August 29, 2023
I am very lucky. I get to make friends with some amazing people who I also work with. @Jamie_Crick was one of those very special people who I had a lot of time for. Someone who cared for others, loved being on the air and today, someone who has left our world. #RIPJamieCrick pic.twitter.com/T3WIo13j6A

— Nick Pitts (@nickpitts) August 29, 2023
So very sad to learn that Jamie Crick has died. When I first started at Classic FM, Jamie was a fund of support, kindness and good humour. My deepest sympathies to Tim

— Simon Bates (@SimonBatesUK) August 29, 2023
A thoroughly likeable man, a sad loss.

— Charles Nove (@charlesnove) August 29, 2023
Shocked and saddened to hear that Jamie Crick has died. I first worked with him at the then BBC Radio Bedfordshire where I did some part time work while at college. He was always friendly and encouraging. Some years later I worked with him again at Classic FM. RIP

— Kieran McGeary (@kieranmcgeary) August 29, 2023
I am so deeply saddened to hear that Jamie Crick has passed away. I'll never forget him letting me sit in on his Classic FM show twice, It is one of my most cherished memories. Jamie was funny (loved a good joke) and was such a kind man, todays news has left me devastated

— Martin Miller (@MillerMartin82) August 29, 2023
New audio – Jamie Crick's final show @jazzfm yesterday (Aug 28th 2023). It was just announced that Jamie passed away this morning at the age of 57.#AircheckDownloads pic.twitter.com/nBFomtjQz4

— Aircheck Downloads (@airchecks) August 29, 2023
So sad to hear of the death of @Jamie_Crick
I used to love listening to his show on @ClassicFM and then on @ScalaRadio

Thinking of his family and friends at this sad time.

— Lyndsey Evans (@lyndseyevans) August 29, 2023
@jazzfm just hearing the sad news about Jamie Crick. Condolences to his friends family and colleagues. Was a fabulous presenter. RIP Jamie

— Andy The Dee (@dundeeandy) August 29, 2023
Absolutely shocked and stunned to hear of the passing of @jazzfm presenter Jamie Crick. I heard most of what was his last show yesterday. Condolences to his family, friends and colleagues. RIP.

— Richard M. White (@rmwhite21) August 29, 2023
The family of @jazzfm and @ScalaRadio broadcaster Jamie Crick have announced his death at the age of 57 following a short illness, our deepest condolences are with his family and loved ones at this time. A spokesperson for Jazz FM and Scala has shared the below: pic.twitter.com/K0fEv7scro

— Bauer Media Group UK (@bauermedia) August 29, 2023
Very sad to hear about Jamie Crick's death at 57 – our deepest condolences to his family and friends at Jazz FM https://t.co/3HM4hwfIKs

— Jazzwise (@Jazzwise) August 29, 2023
Am so sorry to hear of the death of Jamie Crick. A knowledgeable, brilliant broadcaster, & a lovely person. I was fortunate to work with him on a daily show&I remember both his sheer professionalism on air and us laughing so hard that my insides hurt. Condolences to his family. pic.twitter.com/A26HWr6ug2

— Simon Lederman (@SimonLederman) August 29, 2023
I've just heard this awful news and I'm so, so shocked. Many condolences & lots of loveto Tim, his family and everyone at #Jazzfm I regularly listened to @Jamie_Crick & radio is so intimate you almost feel like friends. Such sad news. Rest in Power

— Imogen aka The Duranorak (@IDangerfield) August 29, 2023
Saddened, and shocked, to hear about the death of @jazzfm and former @ClassicFM presenter Jamie Crick, he was an excellent broadcaster, and had an easy listening approach. Thoughts are with his family, friends and colleagues

— Nicolas Barlow (@NicolasBarlow) August 29, 2023
UK: Jazz FM and Scala Radio presenter Jamie Crick has died https://t.co/yEZaIDvAGu pic.twitter.com/jipT6Q3J1l

— RadioToday World (@RadioTodayWorld) August 29, 2023