First sessions and speakers announced for The Radio Academy Festival 2023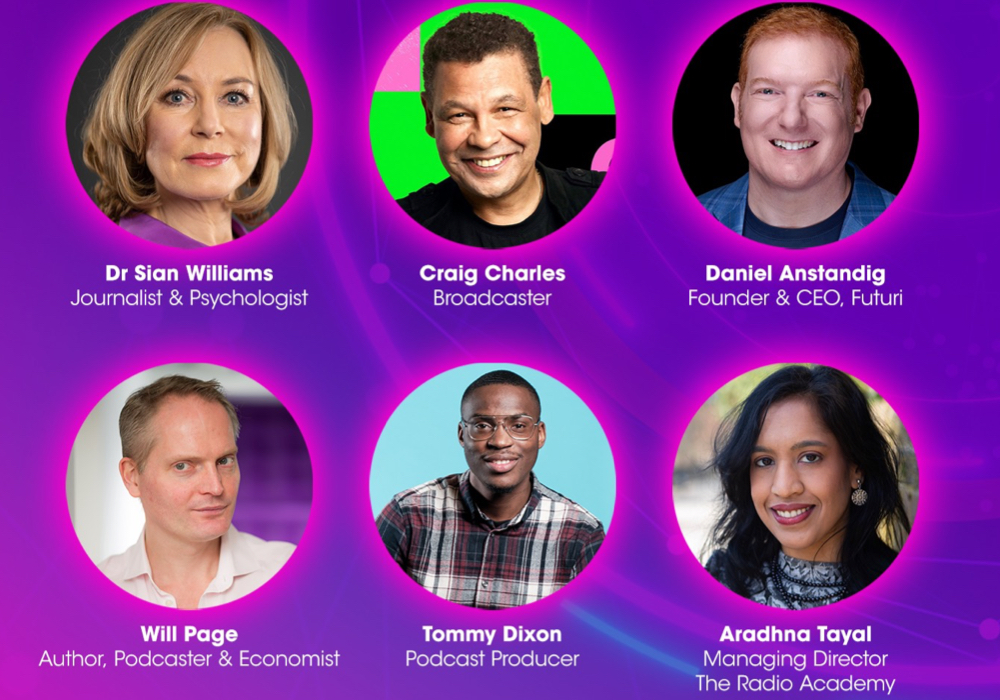 Sound Connections is the theme for this year's Radio Academy Festival with the first speakers and sessions now announced.
The theme follows last year's deep focus on the power of audio to connect with listeners, and each other.
Podcasters, broadcasters and sound creatives from around the UK and beyond will converge on the Royal College of Physicians in London's Regent's Park for a day of talks, debates, reflections and opportunities to meet and spark their own Sound Connections on September 12th.
Broadcast futurist Daniel Anstandig, whose data-driven audience engagement and sales intelligence technology is used by thousands of audio platforms and digital publishers worldwide, looks ahead to how AI is being used to propel a closer connection with audiences, and delves into the real threats to on-air authenticity.
Author, podcaster and former Chief Economist at Spotify, Will Page will connect us with the state of the British music industry and explore the intersection of radio and streaming that is the wild-west of podcasts.
NHS Psychologist and host of Radio 4 show Life Changing, Dr Sian Williams explores the impact of difficult and disruptive situations and stories that cause us to disconnect, and shares practical tools to keep ourselves and our teams together.
The ARIAs Winners Stage returns for the second year, where sound creators and teams share the secrets of their success, fresh off the trail of the UK Audio and Radio Industry Awards.
Winner of Best Music Entertainment Show, BBC Radio 6 Music's Craig Charles, and winners of Best Local Show, Pulse 1 Breakfast's Mylo and Rosie, lift the lid on what it takes to create an award-winning team. Best New Podcast winner Tommy Dixon, creator of Colouring In Britain, reflects on his own journey from BBC Sounds Audio Lab to ARIAs Gold. Star appearances also feature Fun Kids Mission Transmission, Life After Prison Podcast and ARIAs co-host Fleur East.
Other sessions across the three stages celebrate 50 years of commercial radio and its connection with growing audiences; analyse where hyper-localised and marginalised communities across the UK are finding connection through audio; and uncover what lessons Gen-Alpha will pick up from Gen-Z and beyond.
In a series of firsts, BBC Radio 3 Controller Sam Jackson, Bauer Media's Director of Music Pete Black, Cool FM Breakfast's Pete Snodden, Broadcaster and Singer Wynne Evans and Editor BBC Radio Wales and Sport Carolyn Hitt, also join the stage with more new voices to be announced soon.
The Festival will be opened with a welcome by The Radio Academy's new Managing Director, Aradhna Tayal.
Radio Academy Festival Chair Dixi Stewart, says: "The Radio Academy Festival is the place to connect with old colleagues and make new friends. This year's line-up will spark new connections, provoke creative thought, and define the future of the audio business. Wherever you work in our wonderful industry, it's an unmissable day of entertainment and information for anyone who's passionate about the
possibilities of audio and sound connections."
More details at RadioAcademy.org.