Former BBC Radio York presenter Jonathan Cowap joins YO1 Radio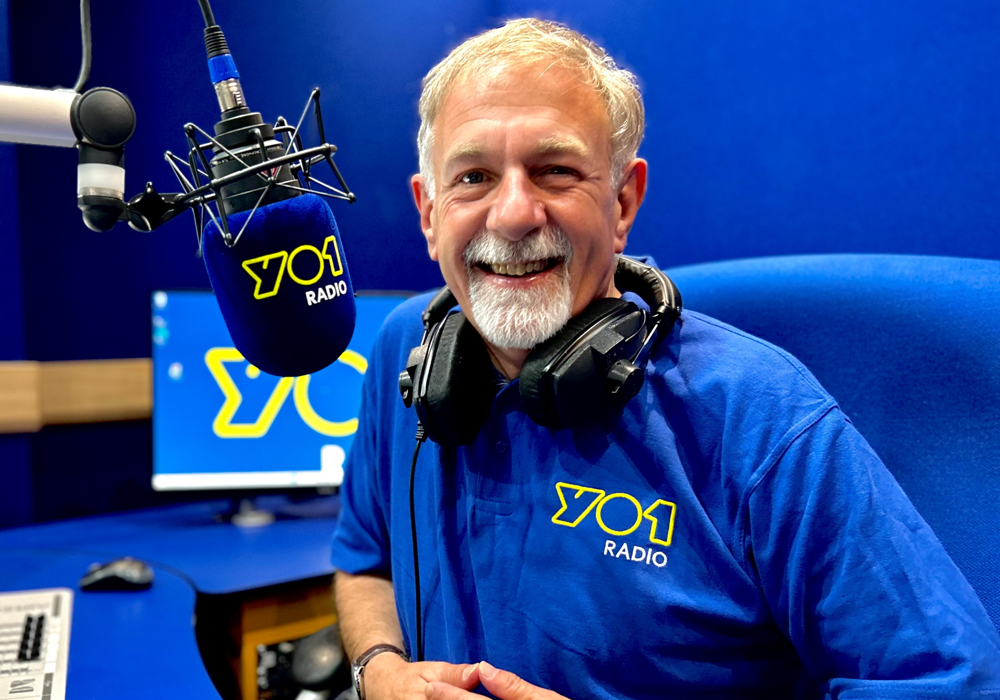 Jonathan Cowap has joined York-based community station YO1 Radio to present a new daily show starting in September.
Jonathan was a regular voice at the BBC for 38 years, including 34 years on-air in York, before stepping down from his morning show in May of this year.
His new show will start on Monday 4th September – and will run from 10am, starting in the same slot as his previous show at the BBC.
Managing Director of YO1 Radio, Wayne Chadwick, said: "We are delighted that Jonathan is joining our team. He has lived and worked in York and North Yorkshire for many years. He is very much a part of the community we serve and has an extraordinary ability to connect with his listeners – and they love him!
"From the moment we started our discussions with him, it was clear that we shared the same vision for what local radio should be about.
"We already have an incredibly strong daytime line-up and Jonathan's arrival will massively add to that as we continue to plug the gap created by the demise of the former Minster FM and the forthcoming reduction in local output at BBC Radio York."
Jonathan added: "It will be wonderful to be back on the radio in York and North Yorkshire and I know that YO1 Radio is exactly the right place for me to do it. I am truly delighted and excited to be back on the radio again. It's the city and county which I love. I know that YO1 Radio has great plans to expand and develop what it offers to local listeners – I'm thrilled to be part of that.
"I should say that I have nothing but love, respect, and admiration for my former colleagues – I know that changes are being forced upon many of them and are against their better judgement. I owe a huge amount to the BBC, and I will never forget that – but it really has been the right time to move on. The YO1 Radio team are a great bunch of dedicated people and they have made me feel very welcome from the start. The station has some great facilities – and I really cannot wait to get started in September."
Current mid-morning host, Claire Pulpher, will be moving into a new weekday slot starting at 12noon.
YO1 Radio broadcasts to York on 102.8FM and to Selby on 90.0FM and its community radio licence has just been renewed for a further five years. It recently won the small-scale DAB licence for York which launches in 2024.