Laura Kuenssberg and Paddy O'Connell join Newscast for weekends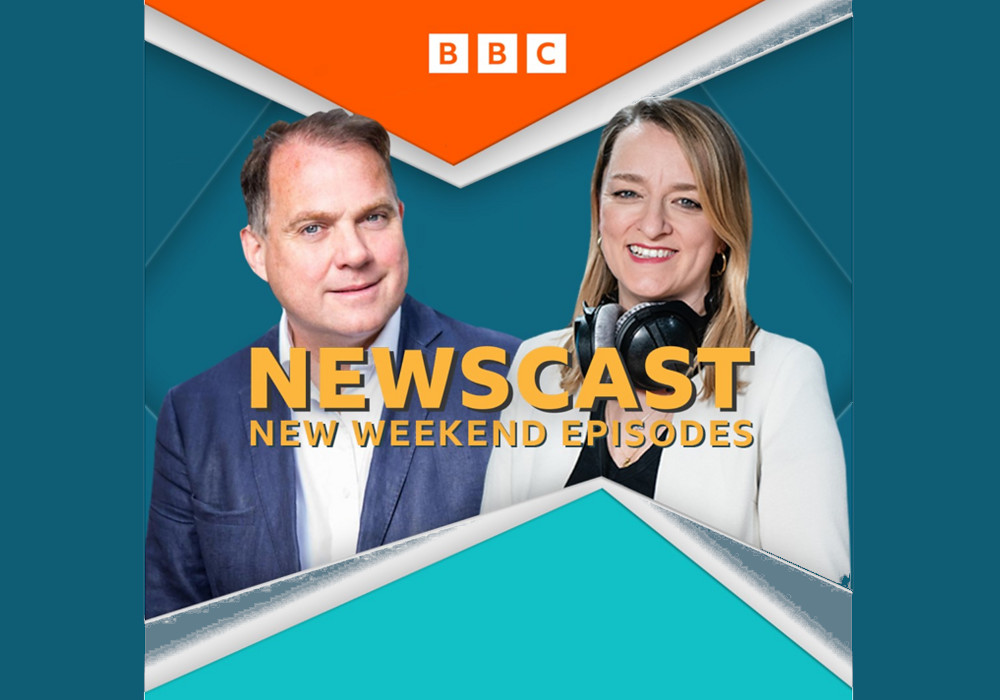 The BBC's Newscast podcast is introducing new weekend episodes with Laura Kuenssberg and Paddy O'Connell as hosts.
With Adam Fleming and BBC Political Editor, Chris Mason as the weekday hosts, this brings BBC Sounds' most listened to podcast to the UK seven days a week for the first time.
From this weekend, Laura and Paddy will discuss the weekend's news and give extra insights from their Sunday morning shows. The pair will head to Newscast HQ, from the TV and radio studio, bringing together TV, radio and podcasting for the first time, talking about what it was really like on air, and in the green room.
On Saturdays, they will discuss what it was like prepping for their shows – Sunday with Laura Kuenssberg and Radio 4's Broadcasting House, as well as hearing about the biggest stories of the moment. They'll also answer questions from viewers and listeners, and the new Weekend Newscasters.
The BBC says that expanding to seven days and the signing of Laura and Paddy is a big commitment for its news podcast, ahead of the next UK General Election.
Laura Kuenssberg says: "I'm delighted to be getting back behind the Newscast mic, with a brand-new show, and a brand-new podcasting partner! Paddy's broadcasting genius is to make you laugh out loud while you're learning.
"I can't wait to try to make sense together of what just happened in our TV and Radio studios on Sunday mornings. And I'm thrilled to be reunited regularly with the Newscast audience, with their sparky questions and fantastic feedback, especially now we're on the road to the General Election. Get the coffee on!"
Paddy O'Connell adds: "It's the best BBC decision since Colour TV. Millions choose TV or radio on Sunday mornings, but never before have we joined forces. Only Newscast can make this happen. Laura is the platinum-selling political journalist in the UK.
"I'm hoping Broadcasting House listeners start a new podcasting habit by listening on a Saturday and Sunday morning. It's time for Podcasting House."