More speakers and hosts announced for Radio Academy Festival 2023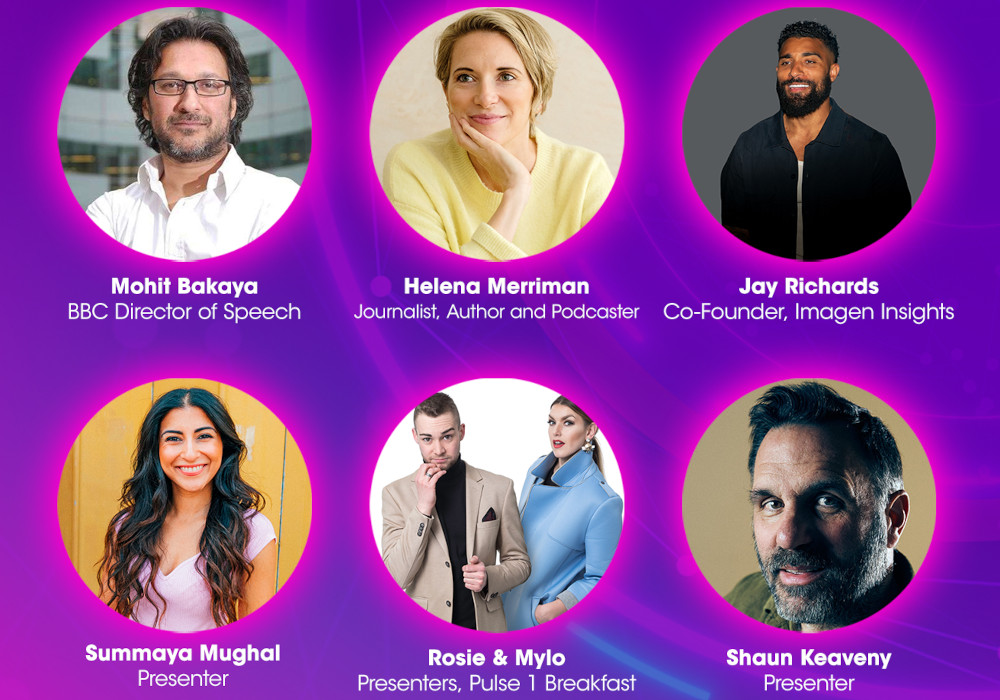 Shaun Keaveny and Summaya Mughal are to return as hosts for this year's Radio Academy Festival.
The festival, which takes place at the Royal College of Physicians at London's Regents Park on Tuesday 12th September has added new speakers and sessions for the event.
Jay Richards, co-founder of Imagen Insights will question the assumptions we make about Gen Z, and share insights about how and where we are really connecting with younger communities.
ARIAS Best Local Show Gold winners, Pulse 1 Breakfast with Mylo & Rosie share their winning formula on building connections with the local community.
The award-winning journalist, author and broadcaster, Helena Merriman, host of podcast Room 5 will explain how her own personal experience took her on a journey to connect with others and share a powerful collection of stories about lives changed and the process of recovery.
BBC Director of Speech and Radio Academy Fellow, Mohit Bakaya reflects on how to connect with audiences through the power of comedy, drama, news, and art, propelling BBC Radio 4 to become 2023 Station of the Year at the ARIAS.
Other discussions will cover innovation in audio, from immersive storytelling to a data-driven approach to how AI can help us to connect, dive into the latest trends in British music, and share practical tips on reconnecting when difficult and disruptive situations impact our lives.
More speakers are due to be announced over the coming days and weeks.