New KISSTORY All-Stars series includes Fatboy Slim and Alesha Dixon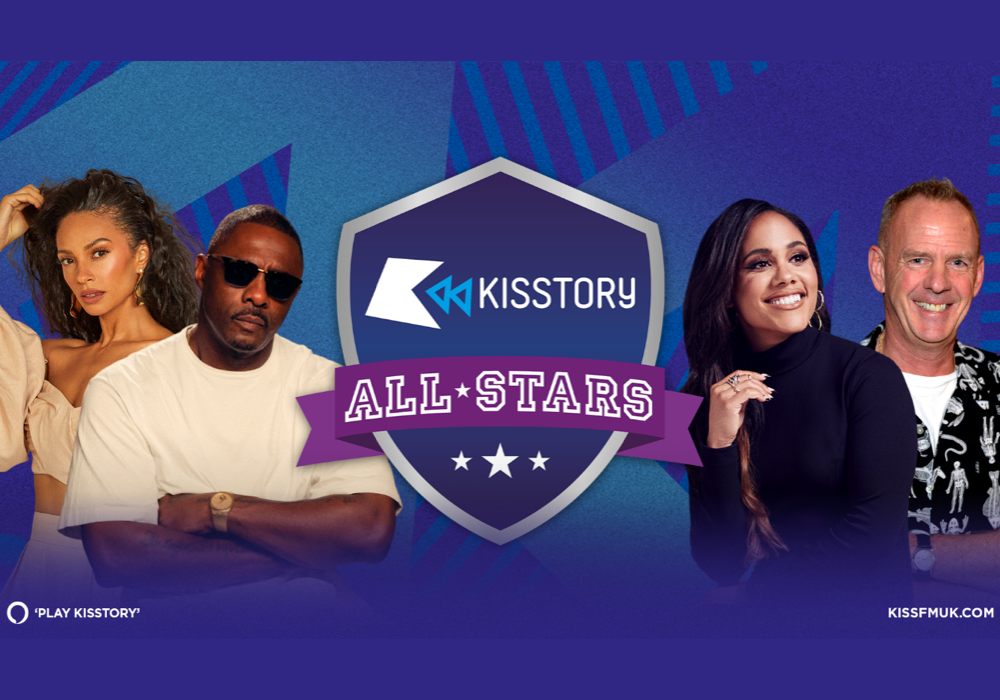 Idris Elba, Alesha Dixon, Alex Scott and Fatboy Slim will each present a series of four shows on KISSTORY for the new series of its All-Stars programming.
The 16-week run kicks off on Sunday 3rd September with Fatboy Slim, who will be playing his favourite anthems and reminiscing on where they were when these songs first hit the airwaves or dancefloors, and what the tunes mean to them.
Alesha Dixon, actor and artist Idris Elba and broadcaster Alex Scott then take over.
Speaking ahead of the series, Fatboy Slim said: 'It warms my heart to share intimate stories about my favourite tunes. Looking forward to exploring my lifelong relationship with music that you can dance to, hopefully by the end of it we will understand once and for all just what it is that makes me dance…..'
Alesha Dixon said: 'Music is my passion, it's a part of who I am and I can't wait to share some of my favourite KISSTORY tracks, take a little trip down memory lane and bring the vibes!'
Idris Elba said: 'I'm honoured to be a part of the KISSTORY All-stars!'
Alex Scott said: 'I am thrilled to be asked back to share more Old Skool and anthems on KISSTORY All-Stars even though I still haven't thought of a better DJ name than DJ Scott! Any suggestions?!'
KISS Content Director Rebecca Frank said: 'Fresh off the back of its sold-out summer outdoor events season and the most established KISSTORY Ibiza residency at O Beach, the UK's biggest and most loved throwback brand is not taking it easy. We've kickstarted the autumn by signing some huge names who are as passionate as the KISSTORY team for old skool tunes and anthems and I can't wait to hear those personal stories that go with each track…'
The news follows the station's KISSTORY on Blackheath event which took place last month hosted by Tyler West, and was one of a selection of KISSTORY parties taking place both across the UK and in Ibiza and Marbella this summer.