Richard Latto's Stereo Underground survives BBC local radio changes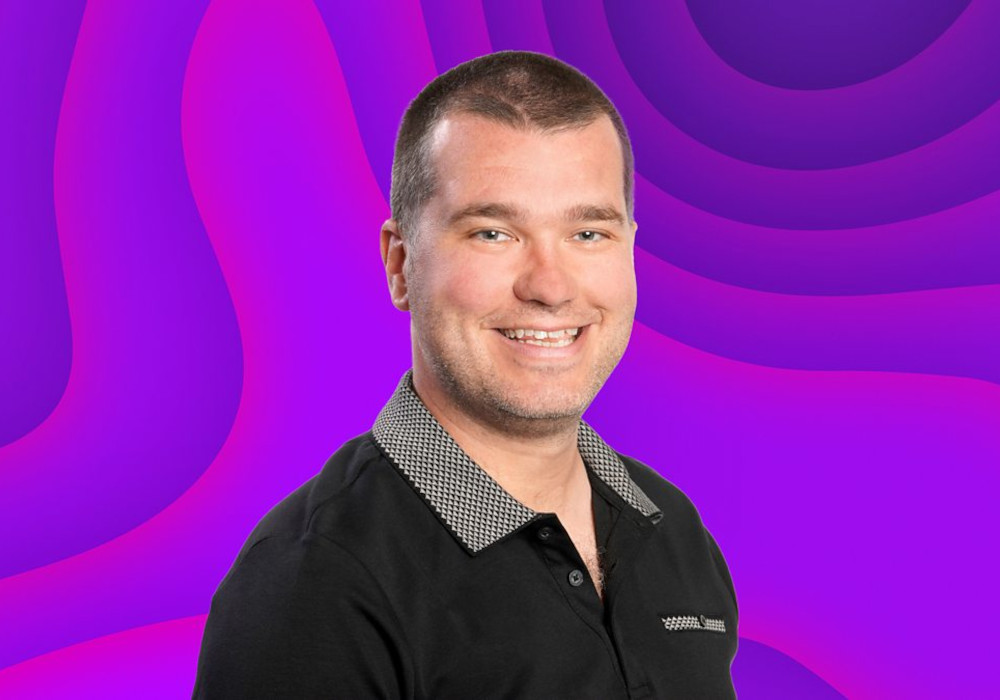 Specialist music show Stereo Underground is to continue on BBC Radio Solent despite the axing of most other similar shows across BBC local radio.
During his show last Saturday evening, presenter Richard Latto told his listeners that although the changes at the BBC will affect the programme, the good news is that it's set to continue, albeit one on station instead of networked across eight.
After 2nd September, Stereo Underground will move to Wednesday evenings, 8pm – 10pm, as a local opt-out from the networked evening show.
The programme will also be available on BBC Sounds for those who will no longer be able to hear it on their BBC local radio station.
Richard said he's happy it has been acknowledged by BBC bosses that the programme is popular and they would like it to continue.
He told listeners: "I'm very proud and very pleased that it's been acknowledged by the people here at the BBC, the upper echelons, the people in the marble office, that it is a very popular programme on BBC Sounds they'd like it to continue so thank you so much to the support I've had from the bosses locally and nationally, Ian, Mark and Chris."
RadioToday understands the programme is one of the most downloaded from the local radio network on BBC Sounds.
Delighted that #stereounderground will continue in a new slot, but of course available anytime and anywhere via @BBCSounds. Spread the word and let's keep our passionate music community growing! Thanks to all the support from @ianramsdale @TwitGrinnell and #chrisburns at the BBC. https://t.co/qWzqMQhVgZ

— Richard Latto (@RichardLatto) August 5, 2023
Wednesday is better than nowt and at least it's not being discontinued like beat surrender in the NE but #stereounderground should be a national Saturday eve show. The people running local radio are clueless

— Aidan R (@AidTheArcher) August 5, 2023
Well that's a semi disappointment. Glad we're surviving but there will be people missing that I love chatting to you live #stereounderground

— Gareth red dog in sussex (@reddogsussex) August 5, 2023
Although it is great we're keeping @RichardLatto and #stereounderground spare a thought for those who's lives and jobs in the bbc are affected by the decisions taken by the local radio authorities. People like @nickyrob and #beatSurrender

— Gareth red dog in sussex (@reddogsussex) August 5, 2023
#stereounderground Disappointed that Saturdays are stopping here in Oxon but glad the show is continuing. Wednesday nights are bath and hair wash night () for me but will replay on BBC Sounds on Saturday night in that lovely old slot (except when Dr Who is on) #lovethisshow

— Nigel Barrett (@NigelBarrett6) August 5, 2023
Praise be I'm not entirely losing the man, myth, legend that is @RichardLatto on my airwaves #stereounderground

— 𝕁𝕒𝕚𝕞𝕖 𝕄𝕔𝔾𝕣𝕖𝕘𝕠𝕣 (@Jaime_McGregor_) August 5, 2023
#stereounderground and @RichardLatto moving to Wednesday night, 8pm to 10pm on @BBCRadioSolent . A blow IMO but at least it continues. Will also be on @BBCSounds

— Steve Bone (@stevebone1) August 5, 2023
Phew – thank god @BBCRadioSolent have seen sense and kept it going. Shame on all the #BBCRadio stations who won't be carrying it any more. Be seeing all you brilliant #StereoUnderground peeps on a Wednesday then @RichardLatto

— Fedupcivvy (@Fedupcivvy) August 5, 2023
Criminal that @RichardLatto #stereounderground is being reduced in scope when it should be enlarged! Only show like it on the whole of BBC Radio.

Will miss it on @BBCOxford on Saturday's.

— Daniel Pullin (@dapulli) August 5, 2023
Gutted. Saturday evening will not be the same without #StereoUnderground. A blow to lose this from #BBCLocalRadio. Glad it's still on, but not the same on BBC sounds. I wonder what other poor decisions have been made for #BBCRadioSurrey? What jobs lost? What stories left untold?

— Peta Lawrence (@petalawrence) August 5, 2023
Is @BBCBerkshire still going to broadcast #stereounderground
How is the #bbc saving money by moving a successful radio programme broadcast across several local stations

I

— Michael Simmons (@Mikey_Simmons) August 5, 2023