Rugby World Cup returns to BBC Radio Wales and Radio Cymru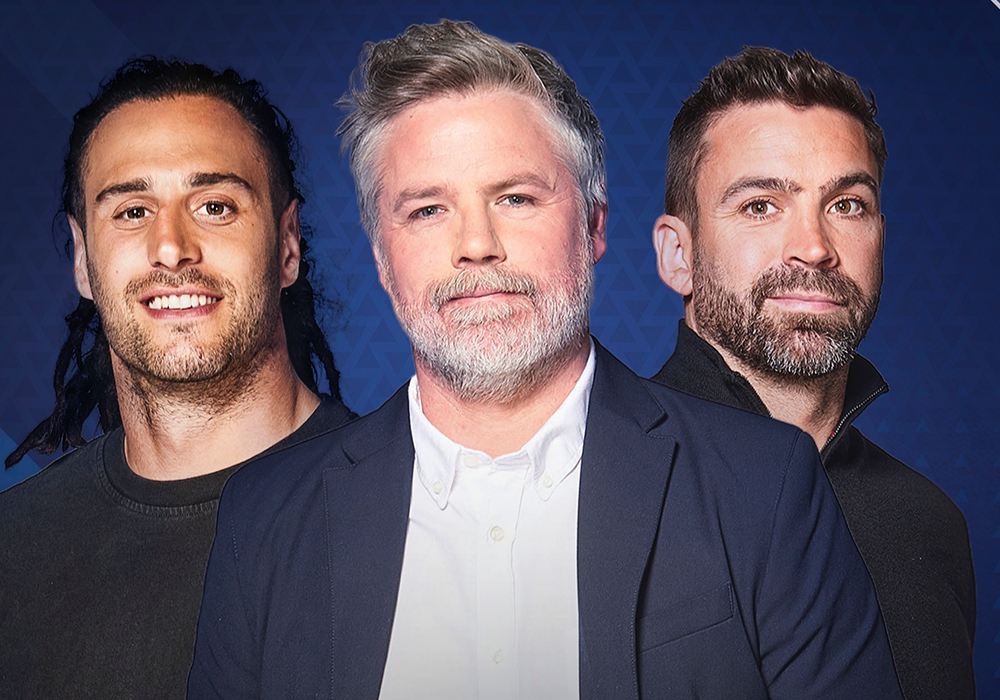 Coverage of the Rugby World Cup returns to BBC Radio Wales and BBC Radio Cymru this month.
As Wales prepare for the tournament in France, rugby fans will also get more content via BBC One and BBC Sounds including special podcasts.
The Scrum V team, Gareth Rhys Owen and Nicky Robinson, will have a Rugby World Cup edition of its podcast featuring former Wales international Josh Navidi, which will also be available to watch on BBC iPlayer and the BBC Sport website.
BBC Radio Wales will have coverage of all Wales' World Cup games with reportage from Ceri Coleman-Phillips.
There will also be phone-in specials on Mondays after each game, all the news from France on Radio Wales Sport and daily updates on Radio Wales Breakfast and Drive.
Elsewhere on the station, former Wales star Scott Quinnell will present his diary from the World Cup with Welsh fans on Scott Quinnell's Tour de Fans.
Comedian Gary Slaymaker will present an alternative history of the competition in Ruck & Rolland, Mike Bubbins will be fronting a new comedy sports panel show called The Ref's Mike and there will be colourful updates on World Cup Wynne Evans.
BBC Radio Cymru will have coverage of all of Wales' fixtures throughout the World Cup with Caryl James, Nicky Robinson and Emyr Lewis. The station will also be investigating the issue of concussion in rugby as Dewi Llwyd follows Dr Gareth Lloyd Jones, the doctor who assesses Wales and Cardiff rugby players for concussion in Y Meddyg Rygbi.
Additionally, for the first time, an audio version of Lauren Jenkins' podcast Allez Les Rouge will be available on BBC Sounds in collaboration with S4C. There will also be updates in Dros Frecwast, Dros Ginio and Post Prynhawn.