Absolute Radio to crown the Greatest Song of the last 15 years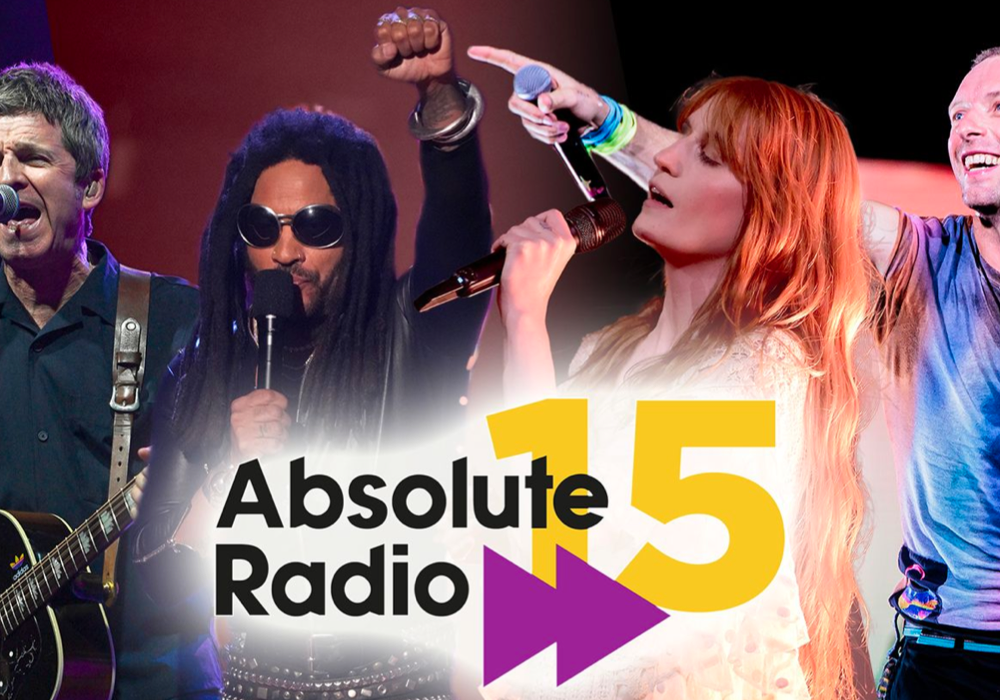 The greatest song from the last 15 years will be decided by Absolute Radio listeners to celebrate the station's 15th birthday.
Ben Burrell will be counting down the list with the ultimate winner announced on the afternoon of the station's birthday, Friday 29th September.
That day will also see listeners take charge as Absolute Radio hands the station over to them to choose the music from 10am through to 7pm when it invites friends The Dixon Brothers over from sister station KISS to host a special three-hour show of 80s versus 90s versus 00s.
A bunch of special programmes will also air with live performances from the likes of Coldplay, Wet Leg, Liam Gallagher and Florence and The Machine.
Ahead of then, kicking off proceedings on Thursday 7th of September will be a Noel Gallagher's High Flying Birds performance and interview from the recent live gig held at the O2 Academy in Bournemouth. Then on Sunday 10th September the station will be turning the tables on Tim Burgess as he becomes the guest on his Listening Party. He'll join Danielle Perry for a special programme where he talks us through Tellin' Stories to close season two of the show.
Absolute Radio Stories also returns to the air this month, bringing tales from some of the artists, albums and genres that make up the station.
Breakfast show host Dave Berry said: "You've heard of those people who have full Birthday Weeks, right? Well here at Absolute Radio we're going full-on throughout the entire month of September and into October, why not?!
"Fifteen-year-old me would be green with envy at the way we're partying into adolescence. This birthday behemoth is a chance to showcase what makes the station special; from the bands and artists we love to play, to our wonderful listeners that tune in and join in every day. All are welcome to our special 15th Birthday gig headlined by the legendary band James in London next month. You grab a ticket and I'll bring the cake."