Honorary Doctorate for former 1Xtra presenter Reece Parkinson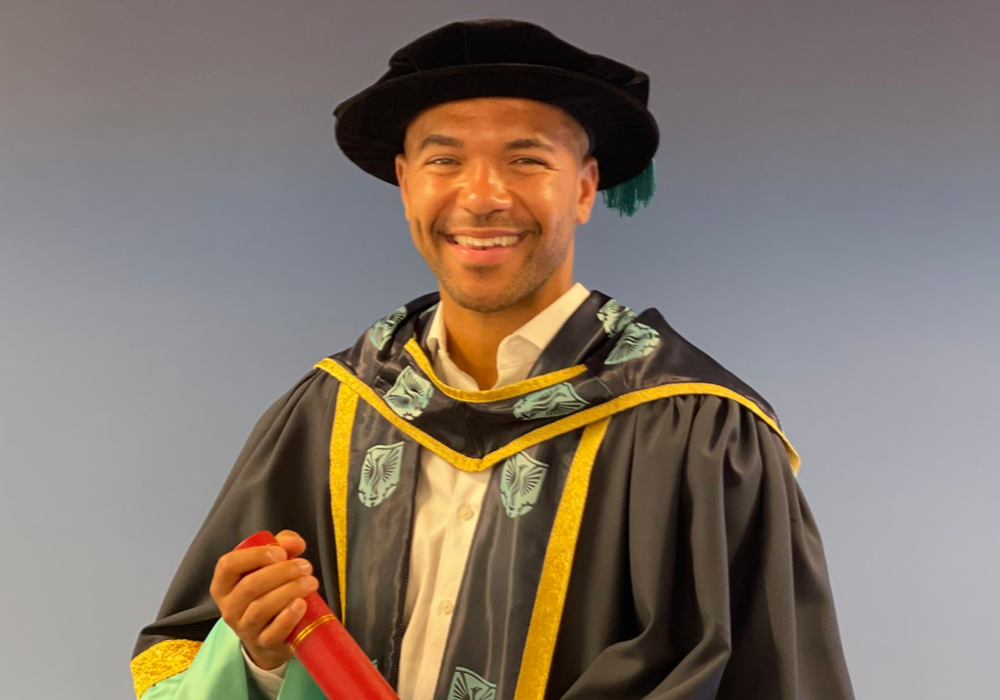 Former Radio 1Xtra presenter Reece Parkinson has been awarded an Honorary Doctorate in Media and Communications by the University of East London.
He received the award from UEL's Vice Chancellor and President, Professor Amanda Broderick, at a ceremony at the University's Dockland's campus.
It comes just eight years after Reece graduated from UEL with an undergraduate degree in media and communications.
During the ceremony on Thursday, he was praised for being an inspiration, especially for his work raising awareness about Type 1 diabetes. He was himself diagnosed with the disease while making a BBC documentary on ultrarunning, going on to complete a 50-mile run to prove he would not be defined by the condition.
Reece says: "I am humbled and deeply gratefully to the University of East London for honouring me with this degree.
"The whole world opened up to me at UEL, and I am so grateful to everyone."
While at the University, Reece broadcast on community radio and ran his own YouTube channel, which led to an internship at the BBC.
After two years working behind the scenes, he was an on-air presenter, hosting the Sunday evening show "1Xtra Talks" – the station's flagship news and current affairs programme – before becoming 1Xtra's weekday drive-time presenter.
Now after seven years at the BBC, Reece is now working for the biopharmaceutical company Vertex Pharmaceuticals as International External Communications Senior Manager.