Huw Stephens to replace Steve Lamacq at Teatime on BBC Radio 6 Music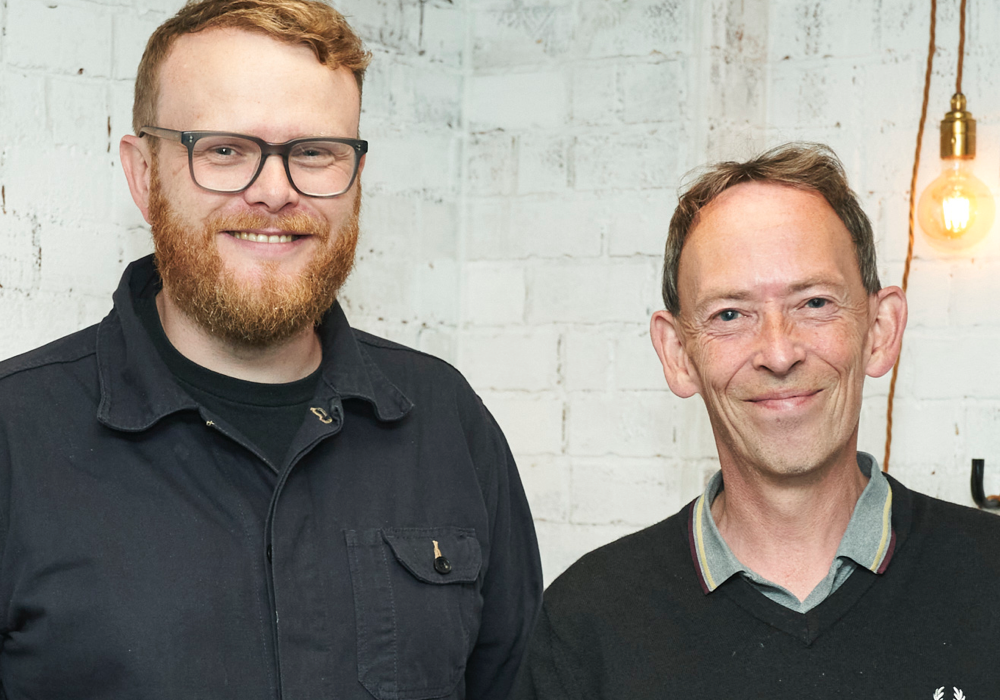 Steve Lamacq is stepping down from his daily show at BBC Radio 6 Music as Huw Stephens gets ready to take over the Teatime show four days a week from Cardiff.
Huw will 'cover' the 4pm till 7pm show from October 23rd along with others, before taking over Tuesday to Friday officially from January 2024. Steve Lamacq will then start his new weekly slot on a Monday at 4pm.
Former BBC Radio 1 host Steve, who is one of 6 Music's longest serving presenters, says he needs a bit of breather after 30 years on the radio.
In other schedule changes at the station, announced earlier today, Don Letts' Culture Clash Radio (currently Sundays, 10pm-12am) will move to Saturdays, 9pm-11pm, from 16th September.
DJ and electronic musician SHERELLE begins a new weekly show on Saturdays, 11pm-1am, from 16th September, and Cillian Murphy's Limited Edition returns to 6 Music on Sundays, 10pm-12am from 17th September.
The Blessed Madonna, who currently presents on BBC Radio 6 Music on Saturdays, 9pm-12am will present her final show on Saturday 2nd September.
Steve Lamacq has decided to make a well-deserved change to his broadcasting career

He will begin a new weekly show on 6 Music, Steve Lamacq's Teatime Session, on Monday 8th January (4pm-7pm).

Steve will present his final daily weekday (4pm-7pm) show on Friday 20th October. pic.twitter.com/IfugRRFh50

— BBC Radio 6 Music (@BBC6Music) September 1, 2023
From the 9th of January 2024, Huw Stephens will be joining us, Tuesday – Friday at 4pm-7pm

Huw's show will see him share the music he loves, past and present. He will focus on new discoveries & current obsessions whilst celebrating the alternative music our listeners love.

— BBC Radio 6 Music (@BBC6Music) September 1, 2023
QUOTES
Steve Lamacq says: "I love music and I love radio. Music radio has been my life for the past 30 years – and 6 Music has been my home for 20 years of them – and I wouldn't have had it any other way. But I have another life now which is very important to me.
"It's been terrific doing six shows a week, but what with all the prep work for the programmes and the ever-increasing volume of new music to listen to, there's not been nearly enough time left over for my family. And to be honest, after nearly 40 years at the coalface of new music, I think I need a bit of breather.
"Plus, there are other things I'm keen to do. Not least seeing if there's a more practical role I can play in supporting the live music circuit and the venues across the country that I owe so much to.
"But of course, my heart still lives for discovering and nurturing new bands, so I'm really pleased that these changes mean I can stay at 6 Music, while allowing more time to go searching for emerging artists, who I'll be channelling into the new Monday show. There'll be live sessions, interviews, some amazing archive and fingers crossed, at some point, the future of rock and roll."
Huw Stephens says: "6 Music means so much to all of us who listen. It really is a community. To join the station with my own show is such an honour, especially taking over from Steve Lamacq who is staying on 6 with a new show. Steve has been a music mentor to all of us, his recommendations, thoughts and guidance in music is a huge part of who I am today and to call him a friend as well as a colleague means a great deal. I look forward to spending time with the 6 Music listeners every day, sharing new music and celebrating the music we love. So to everyone who's asked me over the years, 'when are you getting your own show on 6?', the answer is 'soon!' See you on the airwaves!"
The Blessed Madonna says: "Being a part of the BBC was a dream so big and incomprehensible that I barely dreamed it. The night of my first episode was the beginning of a journey that has been long and yet so short. Since the return of touring and record making, I've been like the lady at the circus spinning plates. I didn't want to drop this plate but I've had to make the gutting decision to pass on the torch. I want to thank all of you listeners around the world who have faithfully tuned in and written to say you heard a song that meant something to you, the guests I've been proud to have on the show and my colleagues at 6 Music and We Are Grape. I have a feeling this isn't a farewell, but see you later and until then, stay blessed."
Cillian Murphy says: "It's been a while, but I am thrilled to be back playing tunes on 6 Music, my favourite radio station in the world… the show will be a sound collage of new, old and limited edition tunes for your discerning ears… can't wait."
Samantha Moy, Head of BBC Radio 6 Music says: "Steve Lamacq is a legend. Blur, Coldplay, Florence + the Machine, IDLES, Self Esteem, Fontaines D.C., Wet Leg. Committed, passionate, with a knack for finding the diamond in the rough, he is one of our finest. While we were tucked up in bed, he was at a gig, watching someone unheard or unsigned, that he'll play on the radio, who might then become your new obsession. Over thirty years is a long time to be doing that every day of the week, 20 years of them at 6 Music. He tells me it's time to take it easier and so I'm very happy that his new programme, Steve Lamacq's Teatime Session, will give him the space to do just that, while continuing to support the music he loves – right here on 6 Music.
"Huw Stephens is a champion of unsigned and emerging artists and his commitment lasts the course. An early supporter of artists including HAIM, Wolf Alice, Disclosure, Loyle Carner and Little Simz, to name a few, he is known and respected across the music industry and is loved by our listeners too. When Steve told me he wanted to do less, there was only one person who would rise to the challenge. It is an absolute pleasure to have Huw Stephens join our presenting line up full time here on 6 Music."
Rhuanedd Richards, Director of BBC Wales says: "Huw Stephens is a talented presenter and we are so proud to work with him at BBC Wales, so we're thrilled with the news that he will now become a regular voice on 6 Music. We're delighted too that our broadcasting centre in Cardiff will become the home of Huw's new show. 6 Music will become the latest BBC network radio station to broadcast from Wales every week – joining Radio 4, Radio 3, Radio 2 and, from next week, Radio 1. Croeso cynnes i Gymru 6 Music!"