Jeremy Kyle and Nicola Thorp to host new Talk Radio/TV breakfsat show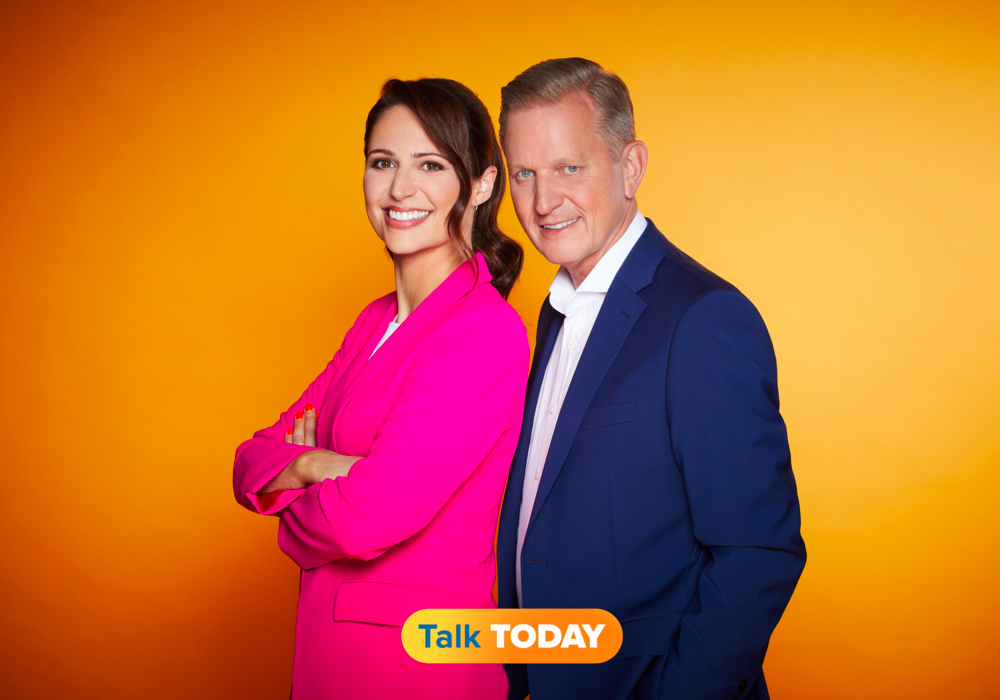 Jeremy Kyle is teaming up with TV presenter & columnist Nicola Thorp for TalkRadio/TalkTV's new breakfast show from the television studios.
They'll replace Julia Hartley-Brewer who moves to a new afternoon slot on weekdays from 1pm till 3pm.
It's not yet known where Ian Collins, current host of the 1pm slot will be going, but we've asked News UK.
The schedule shuffle also means Rosanna Lockwood moves to a new 7pm show.
Jeremy and Nicola will present the Monday to Thursday shows from 6am till 9.30am with hosts for Friday and the weekend to be announced shortly.
Jeremy said: "I began my career on breakfast shows, so Talk Today feels like coming home. There's something very special about being in the slot that sets the news agenda for the day. I'm hugely excited to be working with Nicola. We have become great pals off camera, so it'll be fantastic to bring that friendship to the show. We'll talk with the audience about the issues that affect the whole country rather than only the few. And, of course, we'll have some fun."
Nicola says, "It's a dream come true to be co-hosting the brand-new breakfast show Talk Today. I've been part of the TalkTV family for the past 18 months, during which time I've connected with people who have challenged my opinions and taught me how to find common ground across the political divide.
"I'm looking forward to hearing from our viewers all over the UK about what matters most to them and holding politicians to account. It's important to both me and Jeremy that everyone gets a voice."
Julia Hartley-Brewer will move from her breakfast slot to front a self-titled new show from 1pm to 3pm Monday to Friday. She said: "After five and a half brilliant years hosting breakfast on Talk, I'm so excited to take on a fresh challenge with my brand new show – and to finally get a proper night's sleep! I plan to make afternoons on TalkTV a must-watch destination with a host of interesting guests, hot topics and great debates. And, of course, I will continue to give my honest, straight-talking, common sense."
Rosanna Lockwood will take over TalkTV's 7pm hour. Rosanna said: "It's shaping up to be a pivotal year for politics and social debate here and around the world. Bringing real perspective to the issues and stories that matter is really important for our viewers. People want to make sense of today's hyperspeed news cycle and we'll be here to help with proper analysis and thought-provoking guests."
Richard Wallace, Head of TV at News UK, said: "This is the next step in TalkTV's evolution and a chance to properly showcase established broadcasters like Jeremy and Julia, while introducing new and exciting voices like Nicola and Rosanna. We are defining ourselves as a new voice in current affairs in UK media."
Scott Taunton, EVP, President of Broadcasting, News UK, added: "TalkTV is delivering to growing audiences across the UK and beyond. We have created state-of-the-art broadcast facilities within The News Building which these new shows are optimising, while at the same time we are increasingly able to tap into the world class journalism being created across News UK by The Sun, The Times, talkSPORT and more."