New book celebrates Piccadilly Radio's 50th anniversary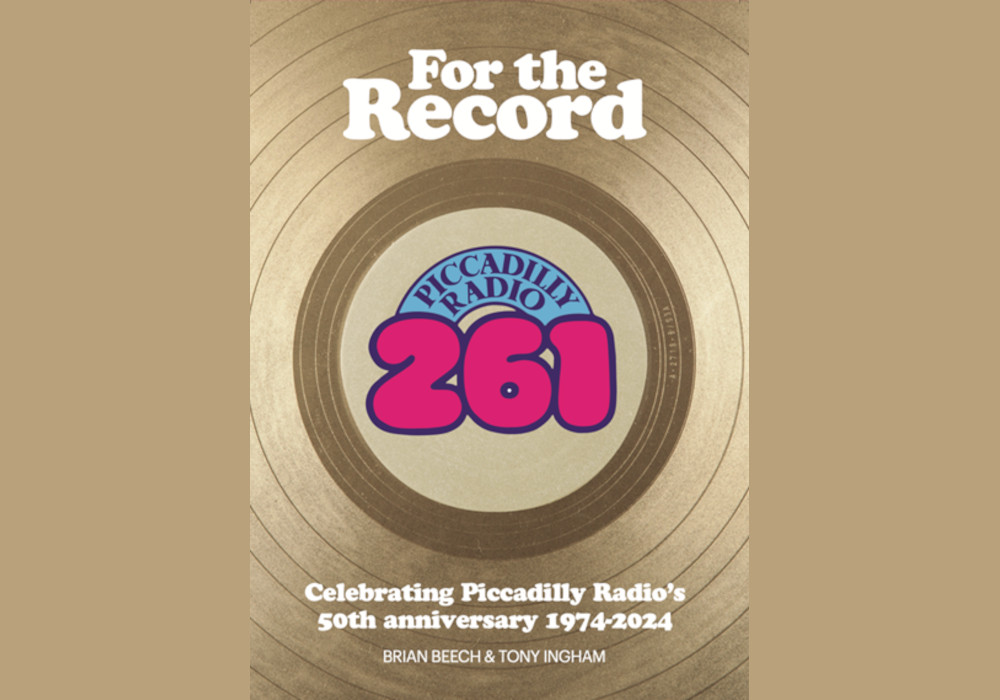 For the Record – Celebrating Piccadilly Radio's 50th anniversary is a new book by Tony Ingham and Brian Beech that tells the story of the Manchester station.
Piccadilly Radio launched in April 1974 and the book is about the people who made it happen, the presenters, the journalists, the producers the engineers and the listeners.
Tony Ingham, who spent 11 years at the station, first as Promotions Manager and later as Programme Controller says: "For the listener, Piccadilly Radio was their music and their friend.
"Mention it to anyone of a certain age and immediately they are back under the bedclothes with Dave Ward; asking for some more Wood on the Wireless; shouting "SWEENEY!" at the top of their voice; or remembering "It's a goal!" and "Oh no!" which generated anxiety and excitement in equal measure."
The station was instrumental in the careers of national personalities such as Chris Evans, Timmy Mallett, Gary Davies, Mark Radcliffe, Andy Crane, Steve Penk and Andy Peebles, plus many journalists, TV and film producers, businessmen and women and entrepreneurs.
It also it nurtured local personalities including Susie Mathis, Phil Wood, Dave Ward, Mike Shaft, Pete Baker, James Stannage, Tim Grundy, Becky Want, Mike Sweeney and Stu Allen.
"It's all in there," says Ingham, "from how the franchise was won in the first place, to the frequency split and the takeover, which effectively signalled the end of Piccadilly.  The colourful on-air characters and the cock ups, of which there were many; the ground-breaking news team; the award-winning producers; and the innovative promotions department."
The book is a snapshot of the characters, music and significant events in Greater Manchester, the UK and across the world between 1974 and 1987.
For the Record – Celebrating Piccadilly Radio's 50th anniversary is published by i2i Publishing and available from 1st October.