Radio presenter Dave Phillips celebrates 50th anniversary in broadcasting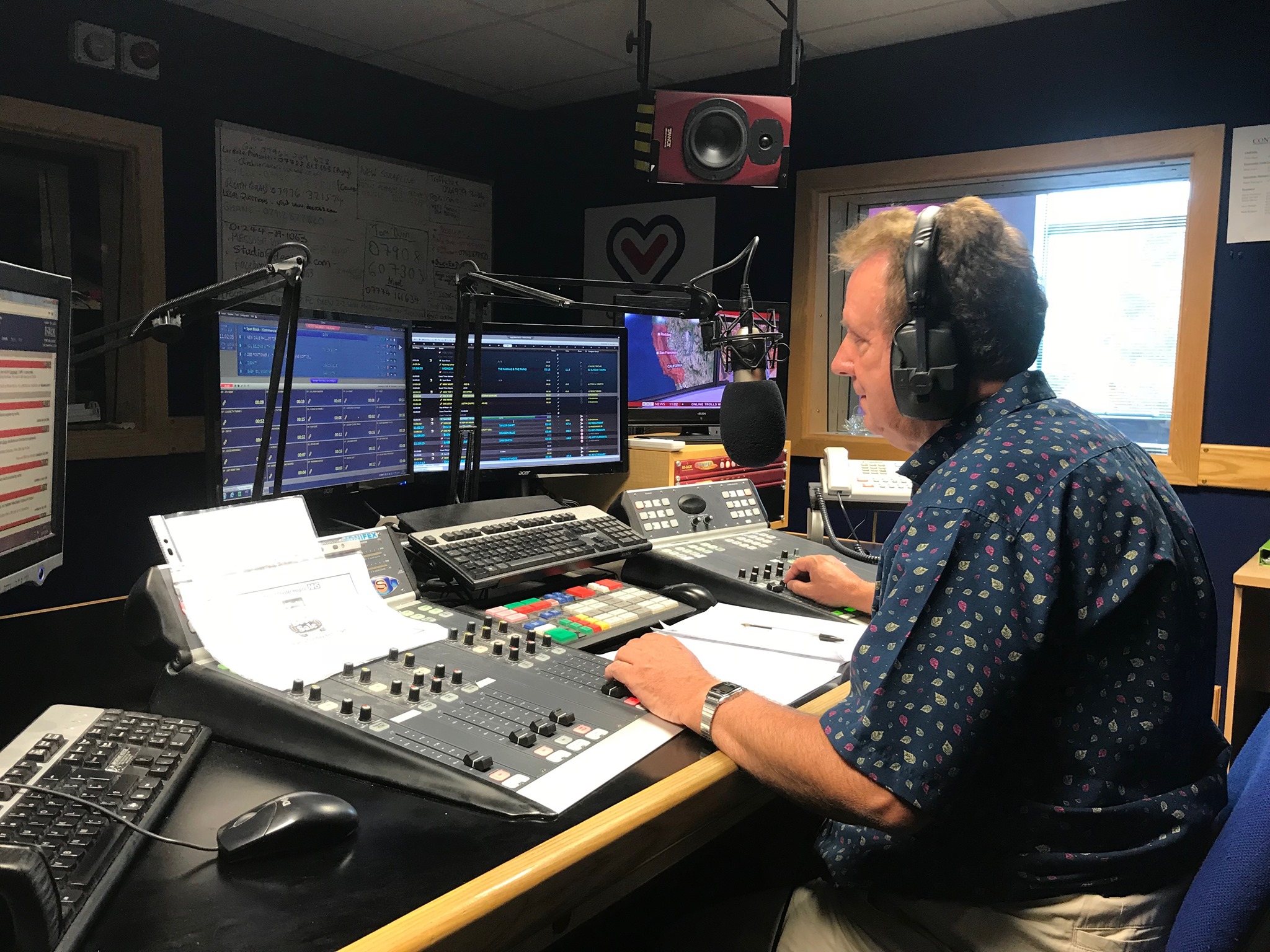 Chester's Dee Radio presenter Dave Phillips has marked the 50th anniversary of the start of his radio career.
He's returned to Hospital Radio Clatterbridge on the Wirral to celebrate the anniversary of his first show in September 1973.
Dave started his professional career doing Weekend Overnights on Magic 1548 in Liverpool. From there, he moved to the Marcher Radio Group presenting shows for The Buzz, Champion FM, Coast FM, Marcher Gold and MFM.
There followed work at The Bay and KCR, before he joined Dee in 2004. All this alongside working full-time as a secondary school Maths teacher in Wallasey.
In addition to presenting the Sunday Daytime Show, Dave also covers shows for his colleagues and has been involved in many promotional events. One of those memorable being a night spent in a prison cell in North Wales, to raise money for a cancer charity!
Following his retirement from the teaching profession, he has helped to launch and run Dee's two Love 80s stations in Liverpool and Manchester. More recently, he took on the role of Online News Editor for Dee and their sister station – Cheshire's Silk Radio.
Dave said: "At a time when many commercial radio stations have introduced a large element of networking and some very experienced presenters have lost their gigs, I feel very privileged to still be working for one of the few truly independent radio groups in the UK. I am grateful for the opportunities that Chris Hurst and the team at Dee have given me and I'm not planning to retire any time soon!"