RCS and On-Hertz team up for the Go Live Studio for disaster recovery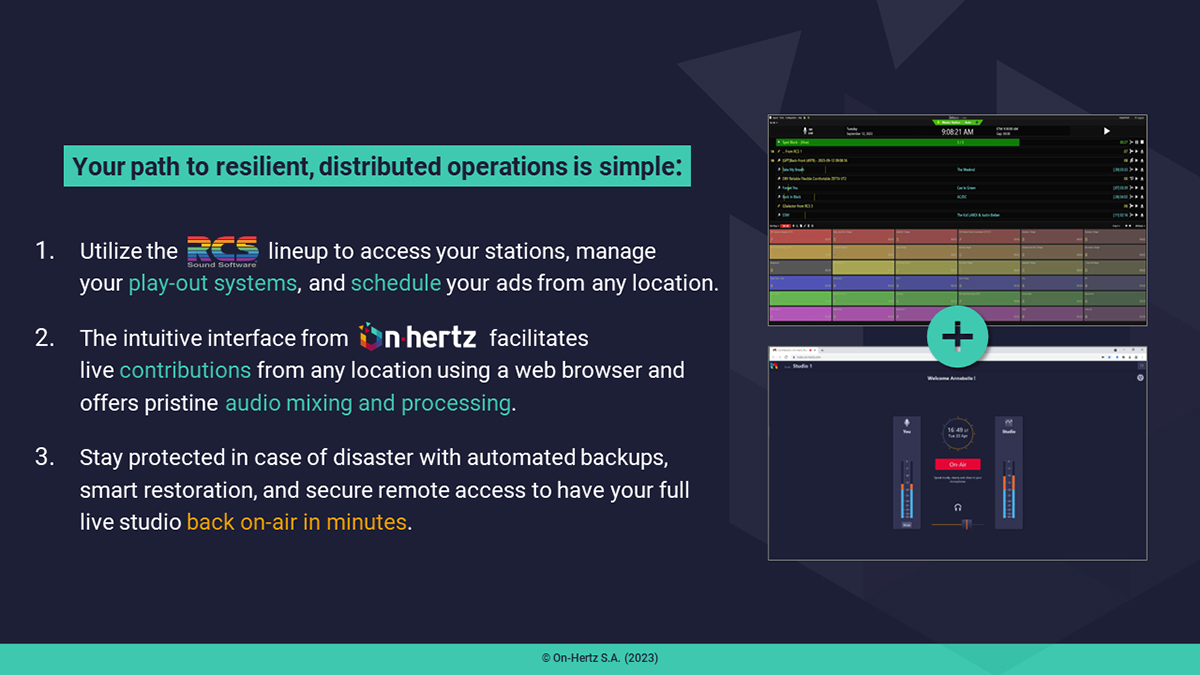 Production software company On-Hertz and RCS have revealed a new product to help radio organisations with a disaster recovery solution.
The Go Live Studio was unveiled at the IBC trade show in Amsterdam and also gives stations the ability to go live on the radio from a web browser.
It combines the RCS lineup to manage stations, play-out systems, and advertisement scheduling and integrates with the Zetta interface, working with the On-Hertz audio mixing, processing and interface for live contributions from anywhere.
Attendees at the IBC trade show can experience a demonstration of the Go Live Studio solution at the RCS booth (8C.72). The On-Hertz team will also be available at booth 10D.31a to discuss the innovative features and benefits of the solution.
The Go Live Studio will be offered via RCS.