Sharing schedules announced for BBC local radio stations in the West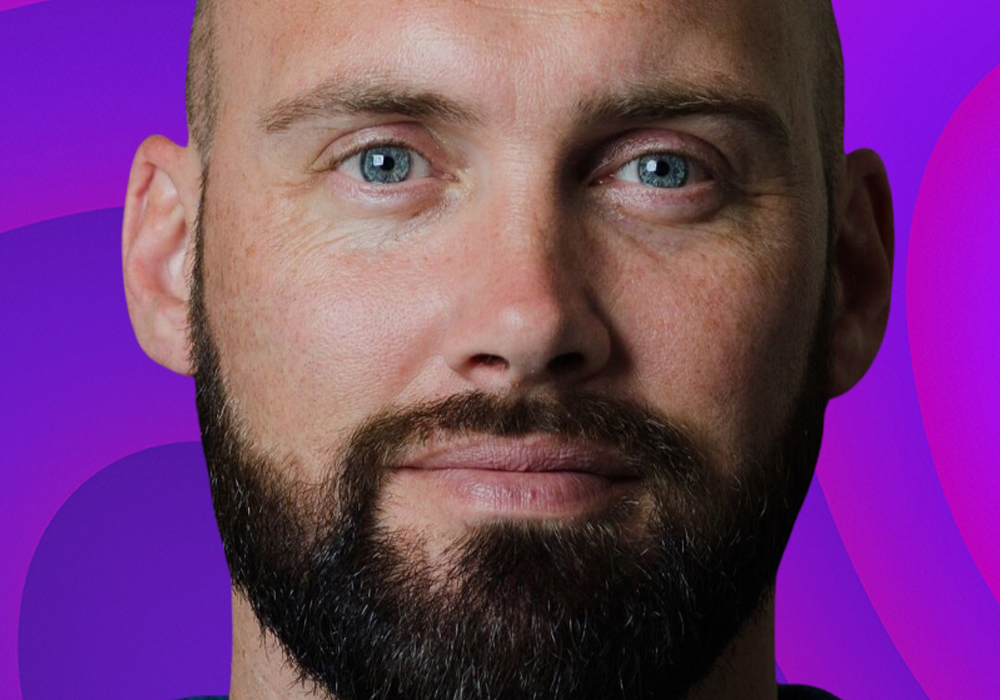 TV actor Joe Sims will host weekday Breakfast on BBC Radio Bristol from October as local stations in the West commence programme sharing.
Joe is known for Broadchurch and Doctor Who and was born in Bristol.
"As the proudest Bristolian in the world, I cannot wait to roll up my sleeves and get cracking as the new presenter of the BBC Radio Bristol Breakfast Show, Joe says. "It's an honour and a privilege as so many brilliant presenters have gone before me. I promise you I will knock my pipe out to provide a boat load of fun, love and laughter to everyone in my favourite city on the planet.
"I really hope everyone will tune in and join us on this exciting journey."
The new shared afternoon shows from 2pm will be hosted by Claire Carter Monday to Thursday, and Andy Bennett on Friday at BBC Radio Bristol and BBC Radio Somerset, whilst Chris Baxter gets BBC Radio Gloucestershire and BBC Radio Wiltshire Monday to Friday.
Meanwhile, the evening show goes across the whole region and will be hosted by a different person or team almost every night. (Details below).
Here is an overview of how schedules will sound on BBC Radio Bristol, BBC Radio Somerset, BBC Radio Gloucestershire and BBC Radio Wiltshire from Monday 25 September:
On BBC Radio Bristol Joe Sims is the new presenter of the weekday Breakfast Show 6am-10am (from later this Autumn.)
On BBC Radio Somerset Charlie Taylor moves from evenings to weekday Breakfast 6am-10am as Claire Carter moves from Breakfast to present the weekday afternoon show across BBC Radio Bristol and Somerset 2pm-6pm.
On BBC Radio Gloucestershire Jon Smith takes over the weekday Breakfast Show 6am-10am and Nicky Price will be presenting day times 10am-2pm.
On BBC Radio Wiltshire Ben Prater continues with Breakfast 6am-10am and Sue Davies 10am-2pm.
Weekday afternoons 2-6pm
BBC Radio Bristol and BBC Radio Somerset – Claire Carter: Mon – Thurs Andy Bennett: Friday
BBC Radio Gloucestershire and BBC Radio Wiltshire – Chris Baxter
Weeknights from 7pm (Broadcasting across the region)
Monday – Manny Masih
Tuesday and Wednesday – Dan Pascoe
Thursday – Adam Crowther: Upload in the West
Friday – Kevin Philemon and Andrew Hartley
Thursday nights 8-10pm
James Threlfall: BBC Music Introducing in the West (now on Somerset too)
Weekends (Broadcasting across the region)
6am-10am – Caroline Martin
10am- 2pm – Andy Bennett
Gareth Roberts, Executive Editor BBC Radio Bristol said "Joe Sims is Mr Bristol, everyone knows him, and it seems he knows everyone – it's hard to find anyone with more passion and pride for this city. Joe's infectious humour and natural warmth will make his new breakfast show this autumn, the must listen to radio programme in Bristol."
Stephanie Marshall, Senior Head of Production for BBC West said: "Our changes reflect the fantastic power of local broadcasting. The brand-new line-up gives listeners across the region popular, local voices who are passionate about the areas they live in. Our new investigative news teams will also give audiences high-impact, in-depth reporting on demand across radio, tv and online – showcasing our commitment to providing top-notch local services."