Amanda Holden climbs Blackpool Tower in five-day challenge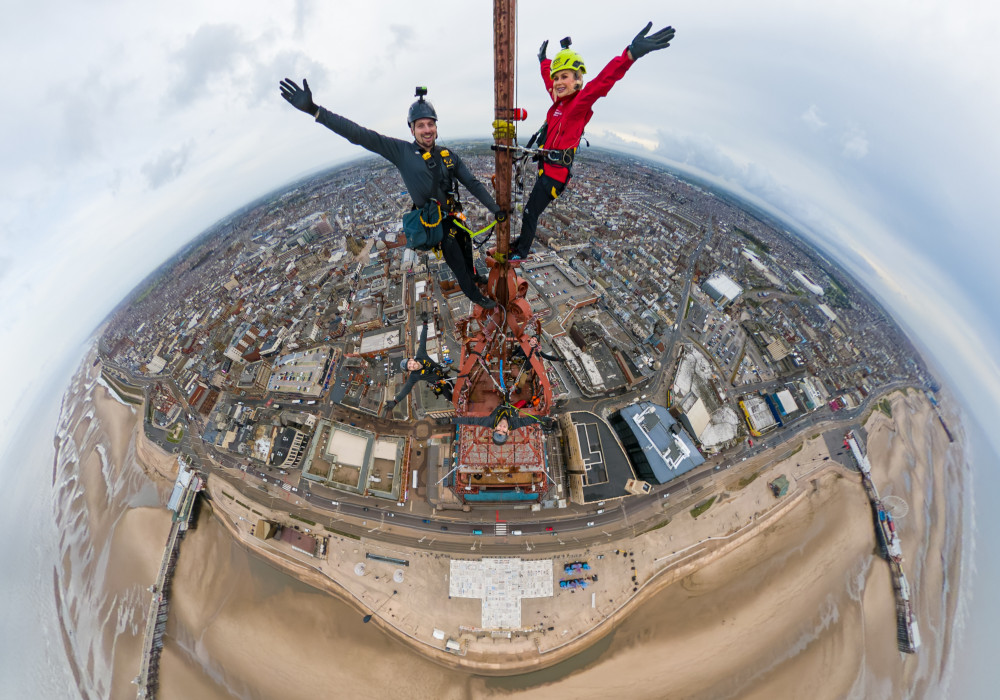 Amanda Holden has scaled The Blackpool Tower during Heart Breakfast to raise funds for Global's Make Some Noise.
This was the first of five challenges, in five days in just five hours, that Amanda and showbiz reporter Ashley Roberts are undertaking this week in aid of the charity.
After completing the challenge Amanda said: "Jamie, I think I should tell you now, they dared me, they said 'if you go up one more iron sort of curly bit more, we will have gone higher than anyone basically.'
"Wing commander Adam Collins from the Red Arrows is the only person to have got as far as me, and now I've gone higher than him. So I've officially gone higher than anyone's ever been!"
Admitting how terrified she was terrified and that her knees and legs went to jelly, Amanda added: "You sort of learn to trust the equipment. I've never fainted in my life and when I got to the top, I suddenly thought 'I'm going to here!' Just donations, that's all we need, this is for Global's Make Some Noise, it's honestly the most terrifying thing I've ever done in my life, and I've done it for all those small charities. If you can afford it this morning, please give what you can."
The Blackpool Tower stands 518 feet from the ground and Amanda made it to the top and touched the flagpole in 57 minutes and 59 seconds from bottom to top.
Support small charities across the UK by donating to Global's Make Some Noise here.