Bauer Media Audio UK CEO Simon Myciunka on 50 years of commercial radio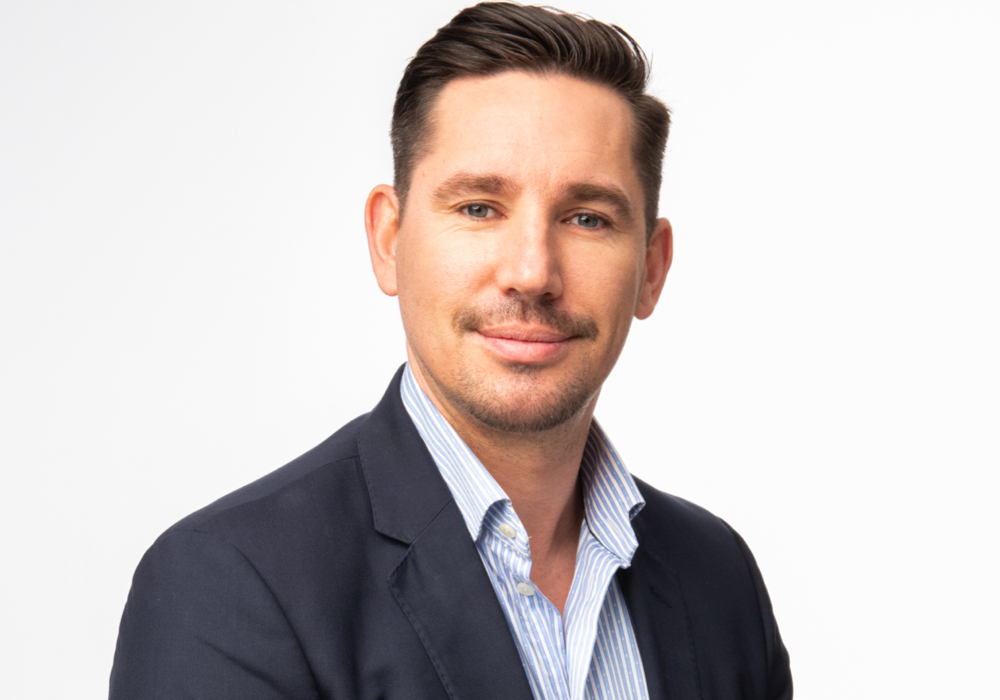 Our third commercial radio leader to answer our five questions for commercial radio's 50th anniversary is Bauer Media Audio UK CEO Simon Myciunka.
Already this week we've featured Nation Broadcasting MD Martin Mumford and CCUK CEO Mark Lee.
Two more still to come as we head towards the 50th anniversary on Sunday, 8th October.
But for today, Simon Myciunka, who took over from Dee Ford recently, has these thoughts to share with us:
Tell us about your earliest memories of hearing commercial radio
Going to bed in Bradford, not being able to sleep and listening to Alex Hall on the Pulse late night phone in. Quietly so that my Grandparents wouldn't hear!
What was your first job working in commercial radio
I was an Account Manager for Galaxy Radio in the Northeast of England which was part of Chrysalis Group. I'd been working in Directory sales beforehand. I'm always struck by the passion, creativity and connection with audiences and advertisers in radio and audio, which was in stark contrast with a phone book!
Looking back over 50 years, do you have a favourite time?
Without a shadow of doubt, my favourite time is the present, but I'll always think back to the late noughties with excitement.
The launch of digital radio in the UK revolutionised the way that audio was produced and consumed. It provided new formats, and an explosion of further choice for consumers, with much loved stations like Absolute 80s and KISSTORY springing to life, and advertisers being provided with further scale. It also put commercial radio on an even playing field with the BBC when it comes to distribution and look at where that's led us to today.
The launch on digital also paved the way for many innovations to come, including technologies that we now see as standard, like listening on mobile, smart speaker and web.
What is the role of commercial radio in the current landscape of social media, automated playlists, video sharing and smart speakers
Commercial radio co-exists perfectly alongside these new technologies, which enhance it.
Radio has adapted to make use of these developments to enhance the listening experience. Whether that's through video content that extends the lifespan of our on-air activity, platforms which allow us to build our brands online, or by using. social media to create a deeper relationship between our presenters and audiences. We've also created interactive Alexa smart speaker skills to allow listeners to play our on-air games like Absolute Radio's 5 Words, 5 Grand at home.
Lockdown reaffirmed Radio's value in a modern world – in the pandemic era listeners tuned into radio because of the honest and authentic relationship we maintain with our audiences, and we've continued to win people over due to thi combined with our unmissable content and creative ambition.
Radio also has a role to play as a force for good – bringing attention to worthwhile initiatives, and driving positive effects throughout society. Over the last few years our stations have highlighted causes including the Menopause, Male Mental Health and Period Poverty – and our in-house charity Cash For Kids raised over £20 million for vulnerable children last year.
What will commercial radio be like in 50 years from now?
By 2073, I'm pretty sure we'll be hearing, seeing and experiencing commercial radio (audio!) in new and very different ways. Over the past 50 years, many have been quick to predict the death of Radio, due to TV, MTV, the Walkman, the iPod, the smartphone and more. And each time, radio has proven them wrong. The simple fact is humans will always need connection, a sense of community and want to tell each other stories. Radio's ability to provide this has been, and always will be, key to its continual success.
As we've done in the past 50 years, we'll continue to harness new technology to offer our audiences and advertisers richer experiences and more effective advertising solutions – but always leveraging that superpower of ours – human connection.
I think we'll see more collaboration and more partnerships within and across industries, finding new ways to work within the commercial sector, with public broadcasters, tech platforms, talent, regulators, the music industry and other media sectors – both domestically and across borders.
While it won't always be easy – and we'll have some tough choices to make along the way – I'm convinced that by ensuring that we put our customers – that's our listeners and advertisers – at the heart of everything we do we have an incredibly exciting 50 years ahead.