Classic FM's Pet Classics returns for Bonfire Night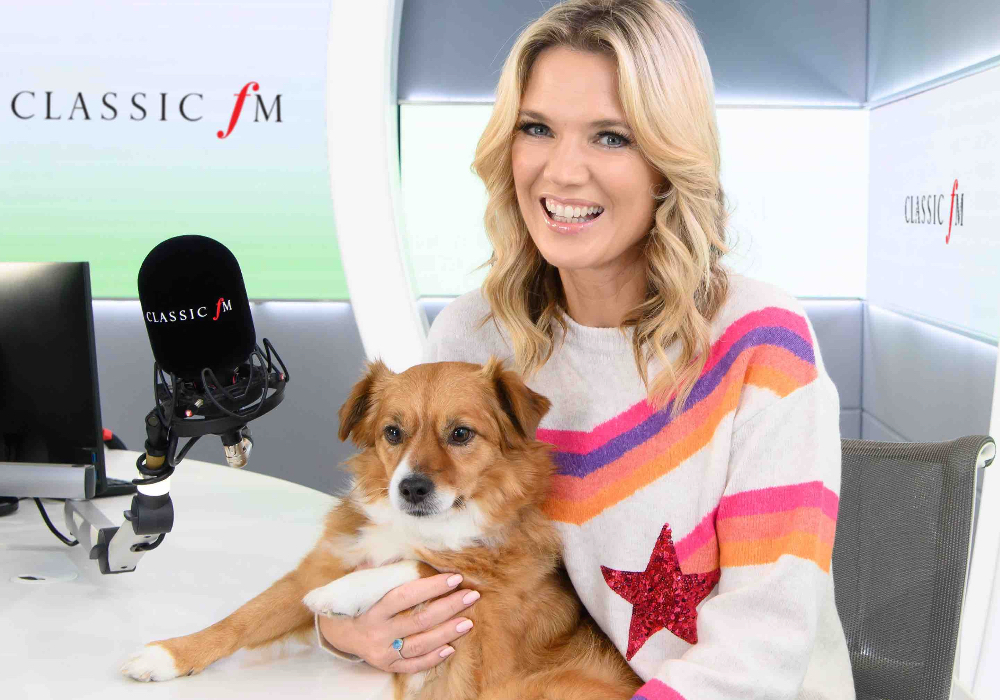 Classic FM is bringing back its programme to help keep anxious pets – and their owners – calm and relaxed this firework season.
For the 6th year running, Classic FM's Pet Classics returns and will be hosted by the station's weekend presenter and dog-lover Charlotte Hawkins.
It will be broadcast on Saturday 4th November from 5pm, with a second programme on Sunday 5th November from 5pm – Bonfire Night – to coincide with the busiest evenings of the year for firework displays. Once again, the programme has been created by Classic FM with support from the RSPCA.
Each programme will feature a selection of soothing classical music, specially chosen to calm any nervous pet or anxious owner.
In addition to Pet Classics, Classic FM has created a playlist of peaceful classical music for the nation's pets, which is available anytime for free on Global Player.
Classic FM presenter Charlotte Hawkins said: "It's an honour to host Classic FM's Pet Classics again this year. It is such a special and heart-warming programme, with the most wonderful community of listeners. We know the positive effects that classical music has on humans and pets alike, especially during stressful and challenging times, so I have the perfect selection of calming music lined up to settle and sooth even the most anxious listener.
"Everyone is welcome to my radio sanctuary – from the furry to the feathered – and I look forward to all the photos and videos of pets chilling out with me and enjoying the music."