Entries open for 2024 New York Festivals Radio Awards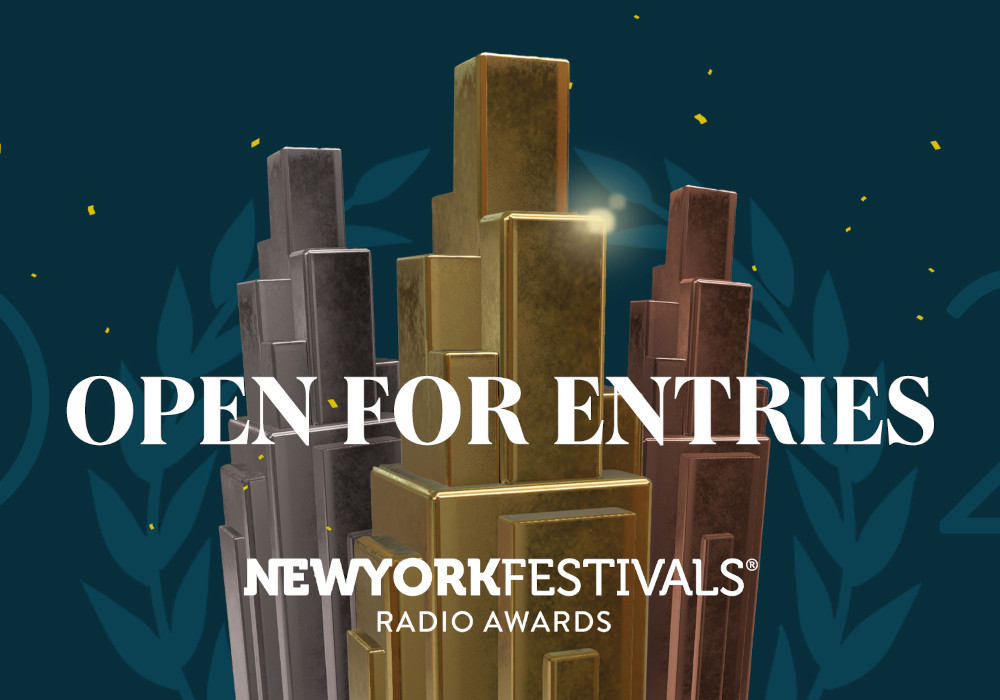 Entries are now open for the 2024 New York Festivals Radio Awards, which includes eight new categories.
These new categories have been added to reflect the shift in audio content creation.
The new SciFi/Fantasy/Horror and Mystery Programmes categories are added to the Entertainment section.
Editorial/Viewpoint News Feature is now in the journalism-based News Reports/Features category group. Short Form Documentary offers additional opportunities to showcase distinctive points of view.
New podcast categories include Investigative Journalism Podcast and Mystery Podcast. On-Air talent new categories this year include News Correspondent/Reporter and Sports Correspondent/Reporter.
The National Press Club Award, launched in 2023 in partnership with the National Press Club, goes to the highest scoring entry in the following News programme categories: Coverage of Breaking News Story, Coverage of Ongoing News Story, Nonfiction Series, and News Podcast.
Rose Anderson, SVP & Executive Director, New York Festivals Radio Awards says: "Our categories for investigative journalism and nonfiction series documentaries and social justice across all genres recognised how individual actions can change the world and the ability of the human spirit to triumph over adversity.
"Today's storytellers are finding innovative ways to keep listeners informed, entertained, and engaged in our ever-changing and interconnected world so the New York Festivals Radio Awards has introduced eight new categories that encompass that robust creative spirit."
All Entries in NYF's 2024 Radio Awards will be judged by the NYF Grand Jury of over 200 producers, directors, writers, and other creative media professionals from around the globe, which will be recruited in the coming weeks.
Entries are judged on production values, creativity, content presentation, direction, writing, achievement of purpose, and audience suitability.
The entry deadline for the 2024 Radio Awards competition is 31st January 2024.
To enter, visit: HERE, for more information visit: Rules and Regulations and 2024 Radio Awards categories.