Five for five at 50 – celebrating 50 years of commercial radio with Mark Lee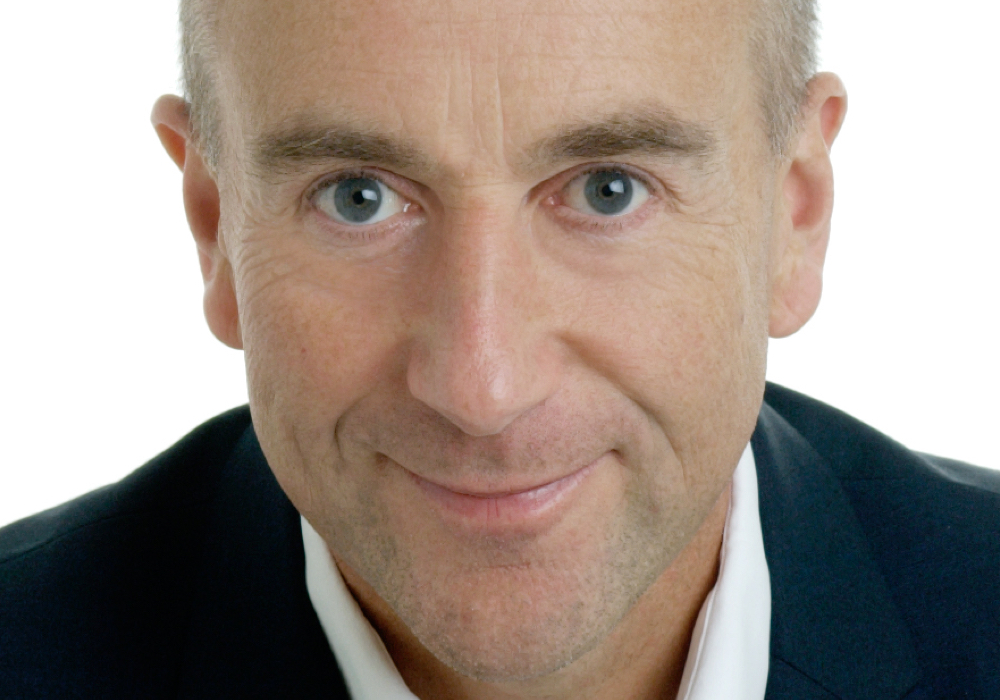 Commercial Radio turns 50 on Sunday 8th October, and to celebrate we've got five questions for five key players in the sector each day this week.
Today, and to kick off the week, we pose the set of questions to CCUK CEO Mark Lee.
Tell us about your earliest memories of hearing commercial radio
Radio Trent launched in the mid 70's and became a family listen in the car. I grew up with the station and oddly, I always remember the feeling of home when we returned from long trips and picked up the first signals from Radio Trent. John Peters was the most memorable voice for me, and he continued to broadcast in the East Midlands for many years which I enjoyed, I believe he still works with Phil and David at Boom radio now.
What was your first job working in commercial radio
Getting into commercial radio was a complete accident, I was working as a Biochemist and as part of some further studies I spent a week at Radio Trent and loved it. I left my job and went to work on the stations social action broadcasts for free.
We know radio is a unique medium and can also be a tremendous force for good, early in my time with Radio Trent I was staggered by the response of listeners to the request for support during the conflicts in Yugoslavia.
Our business is full of deeply passionate people who want to make people's day better and that's why I love the job.
Looking back over 50 years, do you have a favourite time?
Very many favourite times as I've worked with some fantastic people on great radio stations. Interestingly, times when I've worked within a team to find success from a challenging position holds the best memories.
First management challenges were at Northants 96, then Essex Radio, they were good times. The mid-2000s were difficult for regional commercial radio and it was fantastic to see stations return to growth following Global's acquisition of GCap.
Investments in brands, audiences and advertisers transformed the perception and potential for the industry. Following the acquisition of GMG Radio, the period of hold separate during the competition review was very challenging for the teams but against the odds they succeeded.
I'm full of admiration for them and so pleased to be able to work alongside many of them at CCUK.
What is the role of commercial radio in the current landscape of social media, automated playlists, video sharing and smart speakers
The role of commercial radio has not changed in my view and nor have its qualities. Success will depend on understanding our audiences, producing great content and making sure it is accessible to everyone.
Social media, automated playlists and video sharing serve different needs and it's interesting that well over 60% of audio consumed on smart speakers is to live radio. There is no doubt that competition for listeners attention has increased immeasurably over the last 50 years, but it is important that we continue to play to our strengths, be the most trusted medium for both listeners and advertisers, employ great talent and personality, be freely available to everyone at any time and whatever they are doing, provide something for everyone and invest in our brands.
Radio has been incredibly resilient during the digital media transformation over the last 20 years and there is much more commercial value to be won if we can demonstrate we deserve it, digital audio advertising is still an opportunity.
What will commercial radio be like in 50 years from now?
My guess… Technology will naturally transform devices and distribution, what we listen on and how it gets to us will be different and it's likely DAB, 5G and Smart Speakers will be confined to Wikipedia. Tech for audio production will facilitate more personalisation, higher quality and less expensive content production which opens new content and creative opportunities.
Regardless of the technology, the essence of radio and the audience needs remains the same.
I'm very optimistic that commercial radio will remain a strong with high levels of listening and increased opportunities through digital audio advertising. There are immediate risks to manage and ones which are currently unforeseen. Ensuring access and prominence for radio within the large technology platforms is a current industry focus and retaining younger listeners requires us to create great content which meets their needs.
Given commercial radio's size, these larger challenges are best tackled together and so we'll achieve better outcomes if we are collaborative and progressive in our approach. Looking forward to the next 50

.