Heartland FM's future secured after merger with another station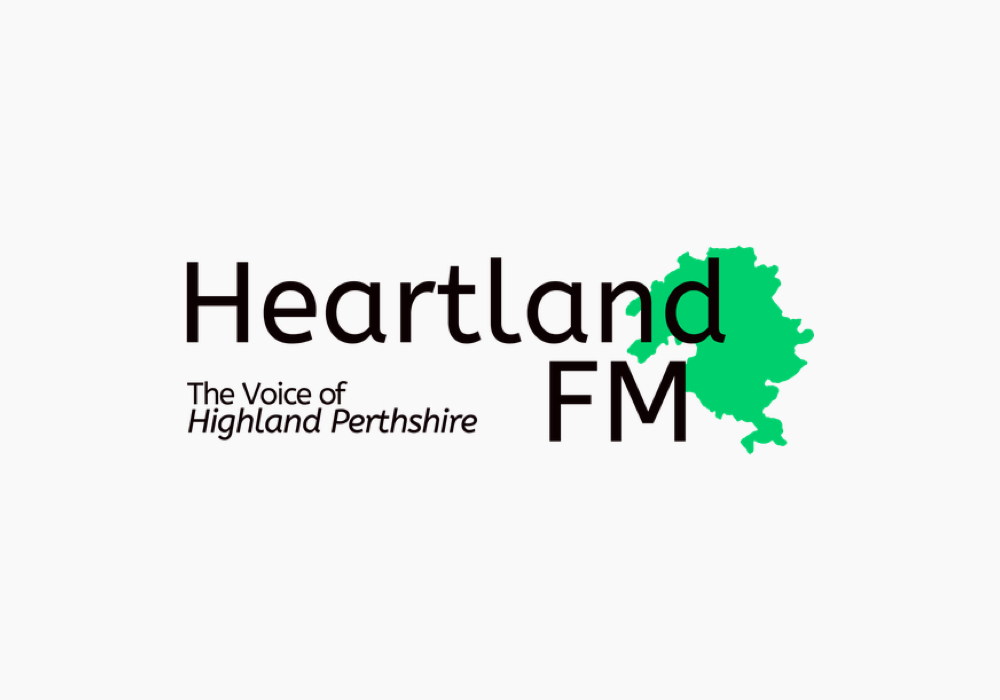 The future for Scotland's Heartland FM has been secured after a merger with another Perthshire community station, Radio Earn.
Heartland FM's continuation has been uncertain since March, when the station scaled back its service due to spiralling costs. Now, following a merger with Crieff based station Radio Earn, run by the charity Creative Crieff, Heartland FM will continue with an extended coverage across Perthshire.
Online station Radio Earn approached the Heartland Radio Foundation regarding a merger of the two stations on the basis that the existing Heartland FM transmission area be extended to cover its area. This has now been approved by Ofcom and will bring local FM radio to Lowland Perthshire for the first time.
Graham Huggins, Chairman of the Heartland Radio Foundation said: "This is a highly opportune development for Heartland FM. The added financial security of support from Creative Crieff coupled with the already established team from Radio Earn opens up a new horizon for a community-based radio service for the whole of rural Perthshire.
"Various surveys have shown that there are many issues common to the communities that comprise rural Perthshire so this will give a common voice to the authorities when dealing with issues that are so often misunderstood by those more urban societies of Perthshire. This is definitely a win-win situation and has the full support of the current Trustees of Heartland FM."
John Mauchline, Chairman of Creative Crieff commented: "Radio Earn is only in its third year of operation, but has proven very popular with the local community, inspired many within our community to come along and participate, and for us to be active in community activities too.
"Being an online only radio station has been a great starting point but has proven to be limiting as we have ambitions to provide greater opportunities to our communities in Perthshire.
"Radio Earn will now merge into Heartland FM and with some hard work we will become bigger and stronger, broadcasting to the whole of rural Perthshire. We will miss the Radio Earn name, but Heartland FM has a good heritage and feels exactly right for us now."
The new Heartland FM will be re-branded and officially re-launched with an additional transmitter and frequency in the coming months. Programmes will broadcast from both Highland and Lowland Perthshire. The new main studio will be located within Radio Earn's current premises.
Radio Consultant Dave Mac, who is leading the project said: "I've been consulting for Creative Crieff since the inception of Radio Earn with the aim of providing Lowland Perthshire with a much-needed radio service in a rural area that is under-represented by any local media.
"When I became aware of the plight of Heartland FM, it seemed a logical move to create a single station to join several very similar communities together across all rural Perthshire.
"Financially, this creates more commercial opportunities across a wider area to aid sustainability going forward. Both Heartland FM and Radio Earn will continue to broadcast independently whilst the new transmission and studio infrastructure is being completed with an official re-brand and re-launch of the new combined service taking place at a later date which is yet to be confirmed."