Here's what happened at Radiocentre's Tuning In 2023 event in London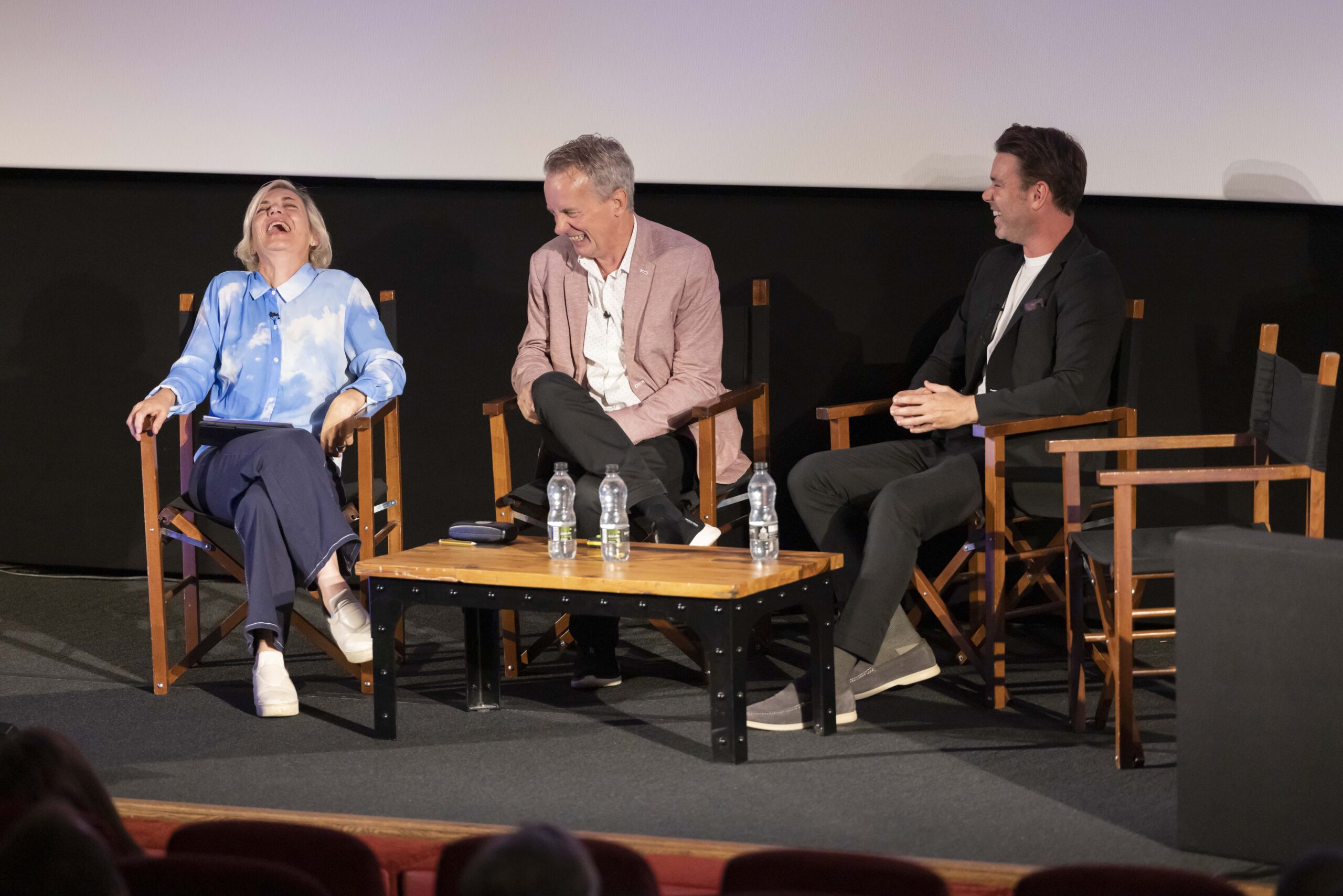 Attendees from across radio and advertising attended in their hundreds to London's Picturehouse Central last week for this year's Tuning In conference, hosted by KISS presenter and Strictly star Tyler West.
Kicking off the conference, Radiocentre chief executive Matt Payton noted that it's been a year of milestones for commercial radio. Most obviously, it's 50 years since the launch of commercial radio in the UK.
But other important milestones for commercial radio in this past year include it reaching record audiences, advertising revenues and share of listening time versus the BBC.
Next on stage was System1's Andrew Tindall and Radiocentre's Donna Burns launching new research Listen Up!. They showed how to harness the trust and intimacy of radio to create long-lasting business effects not by demanding attention, but by attracting it with voice, dialogue, music and drama.
Then, System1's Orlando Wood spoke with Specsavers' Claire Bryant and Moonpig's Georgiana Bernhardt on the importance of distinctive brand assets and right-brain advertising techniques. Georgiana Bernhardt, brand marketing manager at Moonpig, said: "We tend to use radio as part of the marketing media campaign alongside audio visual and digital. But what we found recently with the help of System1 is that, actually, radio works really well as a standalone asset."
Another session revealed how AI has helped Global build powerful smart speaker audiences, and featured Mark Hatwell, Director of Group Strategy along with Faye McDowall, Dax Strategy Director at Global.
In the 'Sound Logic' session, Myleene Klass, Lewis Goodall and Anna Whitehouse spoke with Vicky Etchells about what they have learned from doing both radio and podcasts, and the differences between the two for audiences and broadcasters.
A highlight of the day was the interview with Bauer's new chief executive Simon Myciunka, who was quizzed by Tuning In host and KISS presenter Tyler West. Myciunka revealed some ambitious goals for his time ahead. "There's a great story to be told" about radio, he said, though he felt that the sector is not getting "the amount of revenue that it deserves". Myciunka believes the sector can get the ad industry to boost its investment in radio. "I'm really looking forward to speaking to advertising clients about how we can bridge that," he said.
And in the session 'WTF is going on in Britain', Saatchi and Saatchi managing partner Alice Flanagan and Mark Hadfield, founder of Meet the 85%, discussed research into the impact of the cost-of-living crisis across the UK and what audio advertisers can do in response.
In the final session, journalist Miranda Sawyer interviewed Absolute Radio presenters Dave Berry and Frank Skinner on the 15th anniversary of the launch of the station. They entertained the audience with stories of their favourite moments from over the years, from live events to special guests.
Wrapping things up, Radiocentre's Matt Payton highlighted one of the challenges for radio in the years ahead. "There's a clear correlation between the rapid growth of online radio listening and the growth of smart speakers like the Amazon Echo," he said. But he added: "There's also clear risks if radio becomes too reliant on third party tech platforms to reach audiences. Which is why we've been asking Government to set ground rules on how radio is offered access and commercialised in future." 
With the right regulation in place and growing awareness among brands about the effectiveness of radio advertising, the medium is striding into the audio future in a characteristically positive and optimistic fashion.
Catch up on all of the sessions on the Radiocentre website.