Jamie Theakston is Shaggy in latest Heart Breakfast Halloween dress-up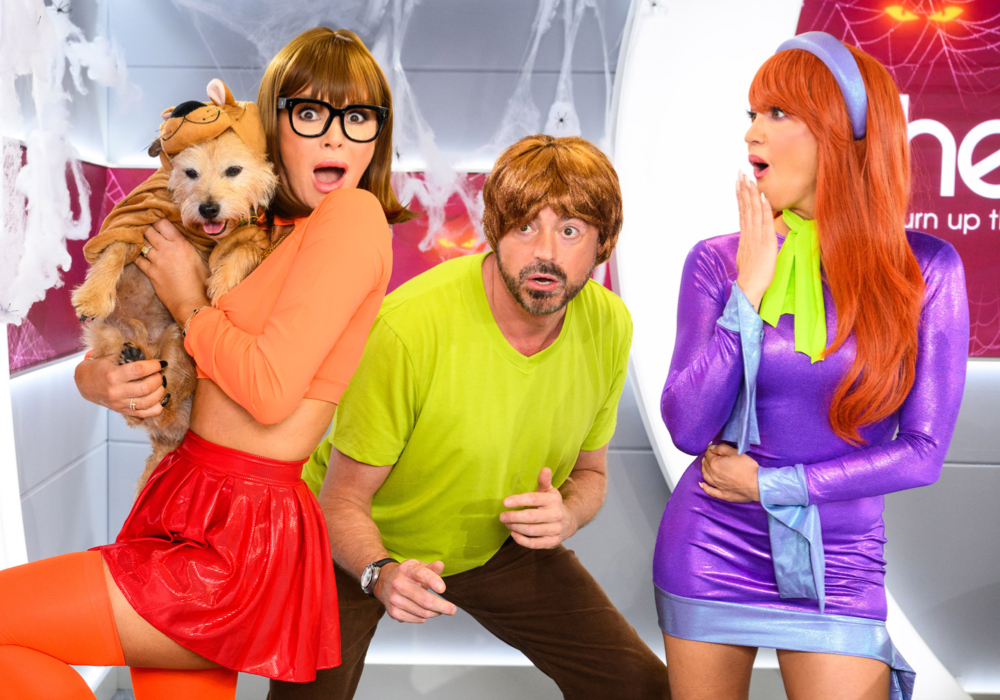 Jamie Theakston, Amanda Holden and Ashley Roberts transformed into characters from Scooby Doo for Halloween on Heart Breakfast this morning.
They were also joined by Amanda Holden's dog Rudie who dressed up as Scooby Doo.
Amanda dressed as Velma, donning a wig and Velma's infamous glasses. Ashley Roberts slipped into Daphne's iconic purple dress and a ginger wig, and Jamie Theakston went as Shaggy.
Scroll for the photos from Heart Breakfast this morning..