Nation Broadcasting MD Martin Mumford answers our five for five at 50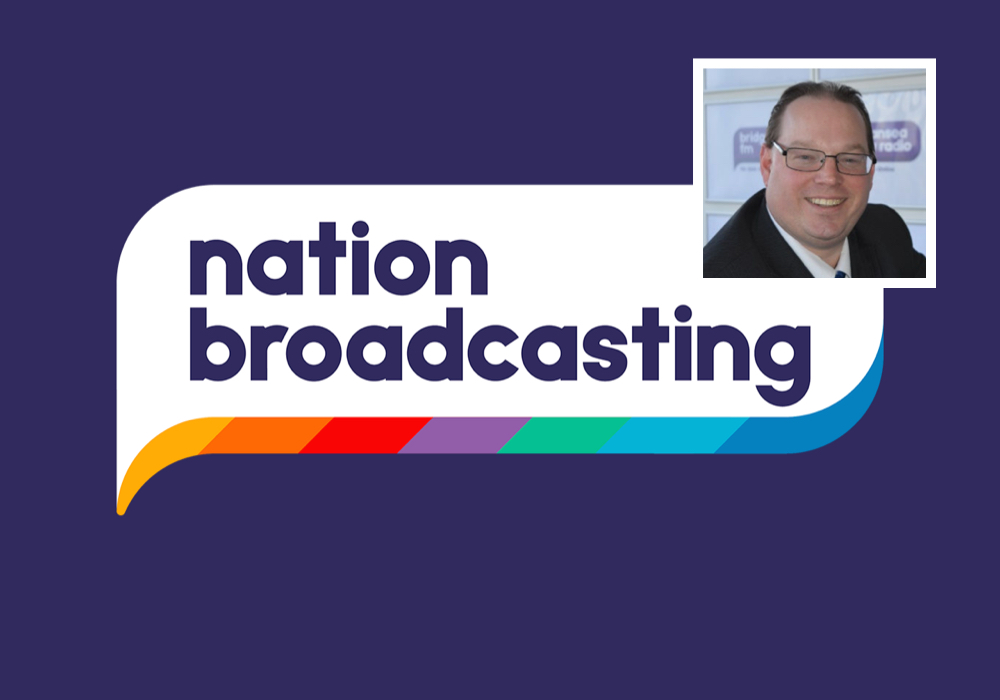 Today on five for five at 50 – celebrating 50 years of commercial radio – we ask how Nation Broadcasting MD Martin Mumford started in the sector.
Tell us about your earliest memories of hearing commercial radio?
I'm only a year or so older than commercial radio so my earliest memories are growing up in the 1980s listening to Capital.
Given that our house had only one TV set – firmly under the control of my parents, I would spend a lot of time doing homework in my bedroom listening to the radio. I also had a long journey to school which meant I could listen to a good hour of radio each way. This was the 'music power' era of Capital in London before its transformation into a National brand.
Chris Tarrant, Kara Noble and Russ Kane at Breakfast, David Jensen at Drive. I was fascinated by the way that the station connected with listeners across London and it was like being invited to a party every morning. The output was fun and exciting, the production was big and at that time Radio 1 just seemed a bit boring by comparison.
I was hooked – a total radio anorak spending far too much time hanging around radio station foyers – and I always knew that I wanted to work in the industry.
What was your first job working in commercial radio?
Pure luck – just as I returned from University, a group was starting up a trial service in Kingston (Kingston FM) and the person setting this up came knocking on the door of the hospital radio station I'd been part of since the age of 14. I was "jack of all trades", selling advertising, scheduling adverts, doing the accounts and co-presenting breakfast.
The station was based at Thames Television in Teddington and our studio was in main reception in the old Thames TV shop – as the Des O'Connor show was being filmed there at the time I remember ushering in quite a few famous faces for impromptu interviews.
In the mid to late 90s I spent a couple of years reading travel news on the 29th floor of Centrepoint in London, employed by Metro Networks and broadcasting on Virgin, Kiss, Country 1035, 2-Ten FM, The Eagle and many more.
Through determination, luck and hopefully a bit of talent, I moved back to the RSL group which had won the FM licence for South West London (Thames FM) as launch Station Manager and then progressed through various management roles launching smaller stations before joining Nation as MD in 2006.
Looking back over 50 years, do you have a favourite time?
My favourite time was setting up Rugby FM – looking back now being trusted at the age of 29 with £1/4 million pounds of someone else's money to start a business was really quite an accomplishment. The station did make a difference in the area and built up a tremendous following – the challenge was converting this to profitability.
It was also a time where the industry was more friendly and co-operative than it is now and, of course there were hundreds of people doing same job as me to compare notes with. However the MDs of the 1990s and 2000s were blessed with being part of an era where no matter how good or bad a job you made of things day-to-day, there was an inherent value to shareholders in holding the relatively scarce broadcast licence.
This meant there was almost always another radio company prepared to offer sometimes eye-watering amounts of money to existing shareholders with a view to doing a better job. It was a quite a safety blanket if you think about it!
What is the role of commercial radio in the current landscape of social media, automated playlists, video sharing and smart speakers?
I don't think the key attributes of commercial radio's offer have changed very much over time – entertainment, companionship, showbiz, personality, a sense of place, delivering real-time information and music discovery. New and emerging platforms can replicate part of this mix but not all of it and this is why I believe commercial radio will continue to have a role now and in the future.
What will commercial radio be like in 50 years from now?
I'd expect in 50 years we will have developed a universal delivery method to get content to consumers without burning up quite so much electricity and having platform duplication and wastage. I also expect output will be bespoke, with advances in AI it's not beyond the realms of possibility that some if not all of the elements of broadcast output as we know it now: presentation, news and information, commercials and music lyrics could be tailored to individual consumer choices.
However, I suspect the fundamental attributes will still be there and if you deliver a relevant, curated audio stream for consumers to enjoy in places where audio-visual entertainment isn't practical, grow a big enough audience and monetise that audience there will still be a viable commercial radio business.