The 2024 Radio Academy Mentoring Programme RAMP is open for applications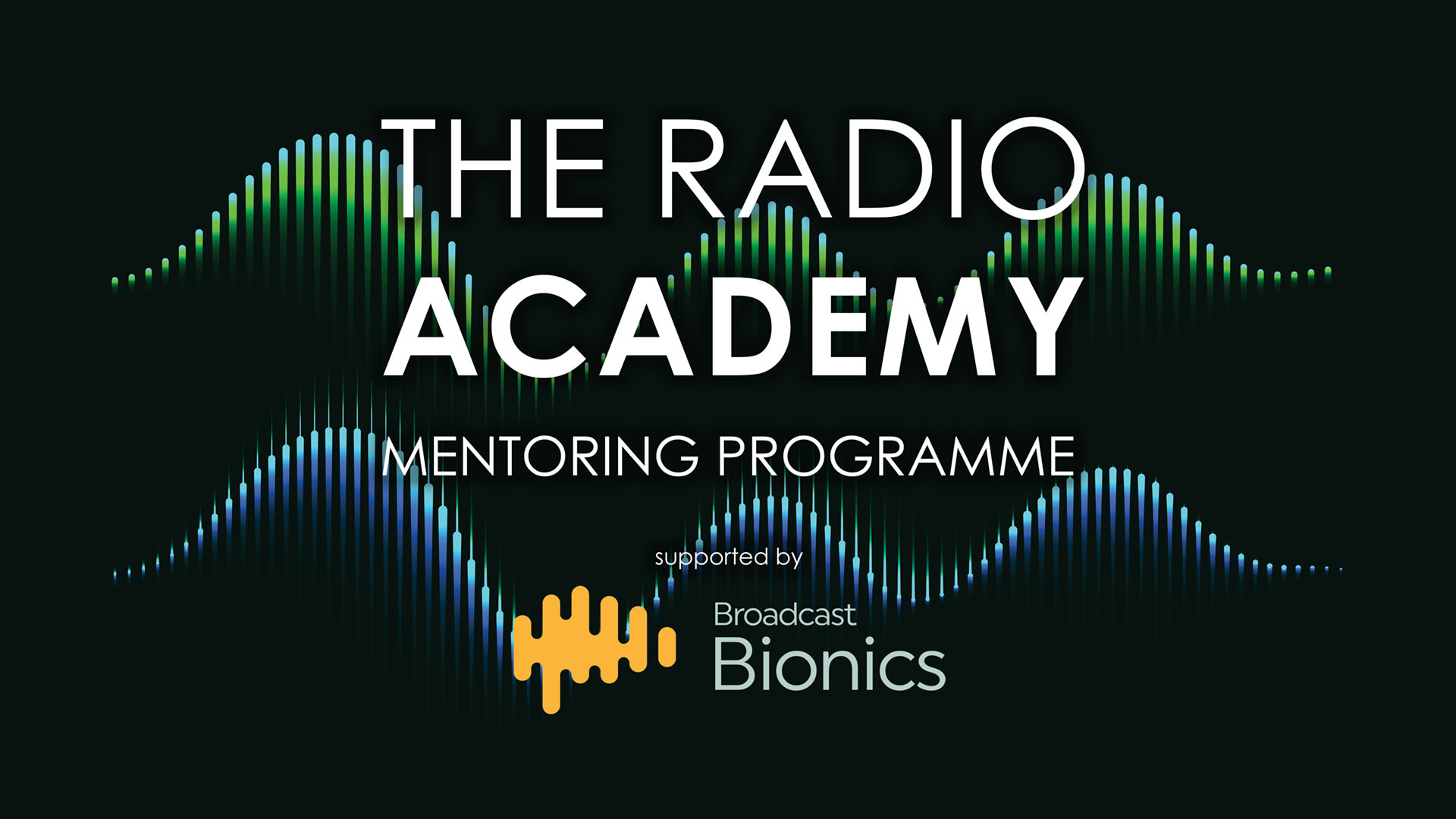 The 2024 Radio Academy Mentoring Programme RAMP is now open for applications until Sunday 26th November.
Running for the third year in 2024 and supported by Broadcast Bionics, RAMP is open to people working in all disciplines of audio or radio including production, presentation, journalism, technology, craft, commercial, brand and support roles.
An online event will take place on Wednesday 1st November to hear from previous RAMP participants and meet the organisers, Radio Academy Managing Director Aradhna Tayal Leach and RAMP Lead Natasha Maw.
Mentoring is a personal and professional development partnership, which helps to build confidence for participants to take charge of and advance their own careers, in the short, mid and long terms.
At a point when many people face barriers to progression in their professional careers, RAMP aims to open access to industry leaders, expertise and support, addressing personal challenges and advancing equity in the industry.
By matching participants with an experienced senior leader in the industry, RAMP will offer connections across the breadth of the audio industry at the highest levels.
Previous mentors have included:
● Rebecca Frank – Content Director, KISS Network
● Dixi Stewart – Managing Director, SandStone Global
● Adam Uytman – Creator Network Development Director, Acast
● Ryan Newman – Head of Music Editorial & Major Label Business Partnerships UK & IE, Apple Music
● Bernard Achampong – Co-founder, Unedited Productions
● Lorna Clarke – Director of Music, BBC
● Scott Taunton – EVP, President of Broadcasting, News UK
● Mohit Bakaya – Director of Speech, BBC
● Jez Nelson – EVP, Co-Head of Global Podcasts, Sony Music Entertainment
● Steve Taylor – Creative Commercial Director, Bauer Media
Participants will also have opportunity to build a lasting, supportive peer network, through facilitated Action Learning Sets and networking events.
RAMP will also offer leadership training and skills development in 2024, facilitated by Natasha Maw who is the new Lead for the RAMP programme. Natasha is a former radio producer who has worked in commercial radio and the BBC. She is Programme Director of Leadership Development at Bayes Business School and works with a number of organisations on developing leadership capability. She has run several mentoring schemes in the media and academia, and feels grateful that throughout her career she has benefitted from wonderful mentors along the way.
The scheme runs for six months over February to July 2024 and includes dedicated, confidential one-to-one mentoring sessions, facilitated peer-to-peer development, leadership training workshops, networking events and ongoing support from the RAMP Lead and Radio Academy team.
There are 20 places available to apply for. Applicants will be shortlisted by a panel of Radio Academy trustees with interviews to follow. Successful applicants will be carefully matched with a mentor based on their specific situation and goals.
Applicants must have at least 5 years experience working in audio.
Aradhna Tayal Leach, Managing Director at The Radio Academy, said: "There is a wealth of diverse careers in audio, but often professionals reach a point in their journey when they feel stuck – unsure or unsuccessful in advancing to the next position. Mentoring and guided support help to open up different paths and gain the confidence and knowledge to take the next steps."
Dan McQuillin, Managing Director at Broadcast Bionics, said: "Empowering broadcasters to make the most compelling, creative content is at the core of everything we do at Broadcast Bionics. For this reason, we're thrilled to be supporting RAMP which helps unlock creativity and talent in ambitious radio and audio professionals through a truly unique mentoring programme."