The SRA Access Fund returns to the Student Radio Association to assist students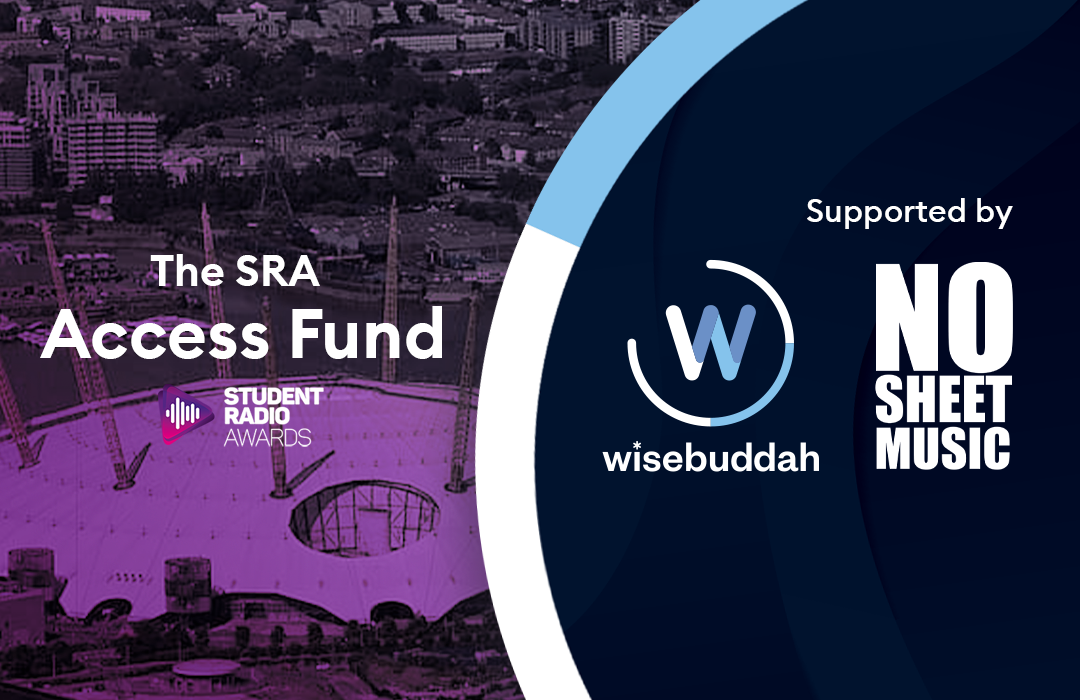 The Student Radio Association is bringing back the SRA Access Fund, supported by Wisebuddah and No Sheet Music.
The Access Fund serves as a platform to assist students from all corners of the United Kingdom in accessing SRA events and receiving opportunities that they might not otherwise be able to experience.
Through this fund, the SRA, Wisebuddah and No Sheet Music aim to promote inclusivity and equal opportunities for students across the nation by supporting their attendance at the Student Radio Awards, and other Student Radio events.
The Awards Ceremony takes place on November 14 2023 at Indigo at the O2 venue in London celebrating student talent and offering a network opportunity with industry guests.
"We are excited to bring back the SRA Access Fund for another year and extend our gratitude to Wisebuddah and No Sheet Music for their generous support," said Danny Humby, Chair of the Student Radio Association.
"This fund enables us to further our mission of providing opportunities and experiences that will benefit the future generation of radio professionals."
James Kenny, Chief Operating Officer, Wisebuddah added: "By helping to provide access to headline events to as many individuals from all backgrounds and locations, Wisebuddah and No Sheet Music are proud to offer our support to the SRA on a progressive venture that looks to the next generation in our industry.
By helping to remove barriers around income or geography to as many events or opportunities as possible at this level, it will mean that in the future we will continue to have people with a deep passion for audio coming through from a healthy-sized, diverse, talent pool."
For further information about how to apply for the SRA Access Fund supported by Wisebuddah and No Sheet Music, please visit the Student Radio Association on Social Media or apply via this link.