The ups and downs of RAJAR for Q3 2023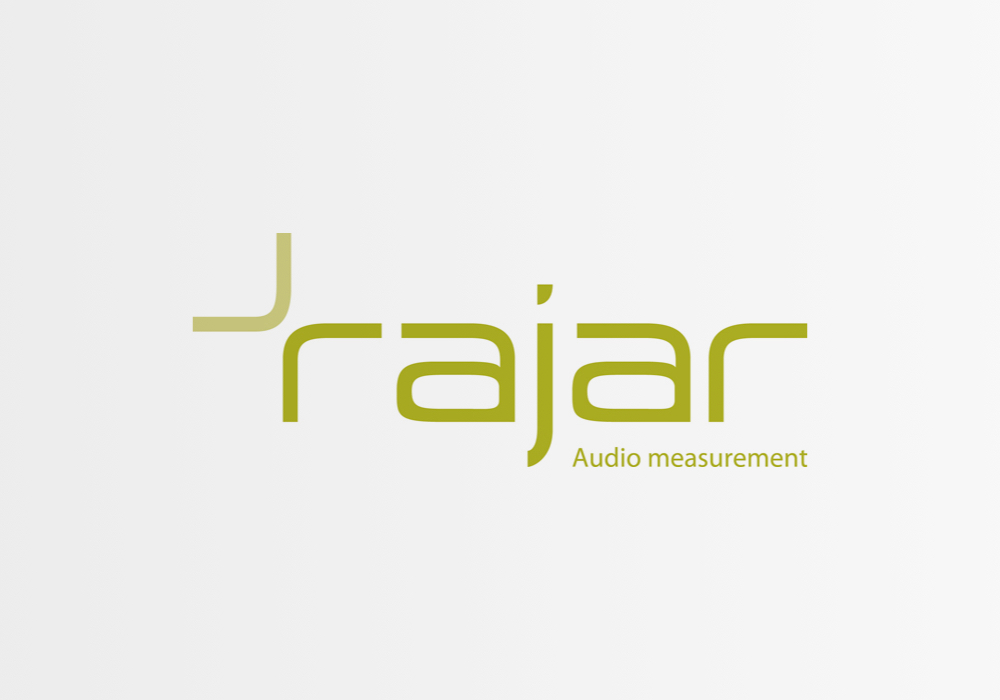 Radio listening remains steadfast at 49.5 million people, representing 88% of the adult population in the latest RAJAR results for Q3, 2023.
Commercial radio's share of listening is once again ahead of the BBC at 54.1% which is up from 50.9% in Q3 2022.
Listening habits continue to shift towards online and digital formats. Over half of all online radio listening, which is 24.2% of all listening, is now taking place on smart speaker devices (13.8%). This is up from 23.6% and 13.4% respectively in Q3 2022.
Share of online listening stands at 28.2% on commercial radio, compared to 19.1% for BBC Radio. For all radio, total combined digital listening is 70.3%, which is mainly DAB at 42.3%, but also online at 24.2%. This is up from 66% and 38.9% respectively in Q3 2022.
In London, the Top 5 commercial stations, based on Reach, are:
1. Heart (2m)
2. Capital (1.8m)
3. Magic (1.5m)
4. LBC (1.3)
5. Greatest Hits Radio (1.1m)
Looking at year-on-year weekly reach figures, stations with significant increases include Absolute Radio 00s (26%), Absolute Radio Country (52%), Boom Radio (49.4%), Capital Xtra Reloaded (45.7%) Greatest Hits Network (76.9%), Heart 00s (267%), Hits Radio (53.7%), and Virgin Radio Chilled (27.3%).
Around the stations
Our analysis is based on weekly reach comparing quarter on quarter results, unless otherwise stated, even where stations report yearly or bi-yearly. This is a shapshot of which stations are up and down and we only mention stations we notice showing a significant change. For full results see radiotoday.co.uk/rajar or rajar.co.uk
Greatest Hits Radio stations are mostly up – over 50 have increased their audience this quarter, whilst 11 are down. Areas with a noticable difference including Northern Ireland up 77%, Lincolnshire up 56% (was Lincs FM), Teesside up 53%, and Coventry & Warwickshire up 51%.
The GHR network has grown its reach to 6.7m weekly listeners. Ken Bruce's audience has grown to 3.7m and Simon Mayo has 2.5m listeners. Greatest Hits at Breakfast with Rossie now has 2.7m listeners.
Lincs FM, which has been DAB only since April, has lost 27% of its audience, or 61,000 listeners taking it to 164,000. In comparison, Greatest Hits Radio Lincolnshire, which now broadcasts on its FM frequencies, added 55,000 listeners going from 98,000 to 153,000.
BBC Radio 2 held on to its audience after losing a million last quarter. The station, which remains the biggest in the UK, actually added 18,000 listeners remaining at 13.4m. At Breakfast, Zoe Ball is down 212,000 this report with 6.5m listeners whilst Vernon Kay has the biggest UK radio show with 6.9m listeners.
BBC Radio 1 also had little change, sticking with roughly 7.7m listeners. Greg James now has just under 4m listeners (4.24 million 10+).
BBC Radio 5 Live added half a million listeners (to 5.5m), whilst 5 Sports Extra added 845,000 (to 2.2m).
Across the BBC local radio stations, 17 are up and 26 are down, including BBC Essex (-18%), BBC Northampton (-23%) and Norfolk (-17%). Overall the network is down 5%, or 250,000 listeners, from 5.53m to 5.28m weekly reach.
The Smooth Radio network is strengthened by two stations in the group getting returning to over a million listeners each – Smooth London and Smooth North West are both back up over 1m, helping the brand achieve over 6m for the first time, and comes despite the closure of some AM transmitters recently.
Across stations called Hits Radio, three are up, 1 is down and 1 is static. The Manchester service, previously known as Key 103, is up 10% to 292,000 and the South Coast station is up 42%.
At Capital, the network remains static around 6m weekly reach, with 10 stations up and 9 down. They include Brighton up 36%, Lancashire up 26%, Mid-counties south up 25% and the North East up 25%. Manchester went down 11% whilst NW & Wales was down 12%.
Around the Heart network of local and regional stations, 14 went up and 23 went down. They include East Anglia Suffolk up 24%, Sussex North up 24%, South West Exeter up 22%, Cambridgeshire down 24%, and Four Counties 96.9 Hertfordshire down 28%.
GB News Radio is up 25% in listenership from 317,000 to 398,000. Rivals TalkRadio (nayTV) is down -5% from 727,000 to 690,000 and Times Radio is also down -5% going from 523,000 to 498,000.
The LBC brand dips below 3m, with LBC News and LBC London responsible for the biggest loses.
Boom Radio added another 21,000, or 3%, going up from 641,000 to 662,000 weekly reach – its biggest audience so far – and up from 443,000 year on year.
KISS in the East, which lost 70% of its FM TSA this quarter, also lost 68% of its audience going from 175,000 to 56,000 listeners.
Fun Kids is up 20% amongst London adults, up to 90,000 weekly reach, with 111,000 if you include 10+.
Radio X Classic Rock is down after a good start, losing 37% of its audience this quarter, from 275,000 to 174,000, whilst Radio X gets its biggest ever reach at 2.2m.
Downtown Country is down 40%, whilst Absolute Radio Country (which recently went national) is up 20%, and Countryline Radio is down 8%.
At Nation Radio, Nation Radio South went down whilst Nation Radio Scotland (West) had a big rise with 32.9% increase
Central FM held on to its recent increase with 46,000 each week, up from 30,000 a year ago and 44,000 last quarter.
Q Radio has recorded its best ever results, up 28% from 284,000 listeners to 362,000.
Premier Christian Radio has almost doubled its audience, going from 57,000 to 101,000 in London
Scala Radio continues to fall, down -18% this quarter, from 245,000 listeners to 201,000.
JACK fm's final RAJAR left the group with 62,000 listeners, up 7% from last quarter. The FM stations will be GHR and Hits next survey.
U105 continues to grow, with 282,000 listeners, up 12,000 this quarter.
Time FM 107.5 continues to fall with 9,000 listeners now, compared with 14,000 last quarter, and 24,000 a year ago.
Noticed anything else? Email news@radiotoday.co.uk
Quotes
Ashley Tabor-King OBE, our founder & executive president said – "When we started Global in 2007, we wanted to reinvigorate the commercial radio market after many years of decline. It's just brilliant to see it happening, and continuing to grow and grow, with record audiences for both the sector and some of our brands, bringing listeners more of what they love.
We're proud to have pioneered the growth of commercial radio and we continue to innovate. Thank you to all our incredible listeners, and to every globaller who make everyone's day brighter, every day, every week, every year."
James Rea, Director of Broadcasting & Content at Global, said: "This is another set of fantastic results from the team at Global. It's incredible to see even further growth for Heart, the UK's biggest commercial radio brand. I'm also delighted to see the iconic Capital brand deliver impressive growth and a record audience high for Smooth. When it comes to delivering world class content, there's no better team in the business – a massive thanks to everyone at Global."
Simon Myciunka, CEO for Bauer Media Audio UK said – 'Yet again, more and more people are choosing to listen to Bauer stations and for longer. This is the place to reach quality audiences, including Greatest Hits Radio which now has the biggest market share of any commercial radio station in the UK. Offering excellent value and deep commercial relationships; there's never been a better time to advertise with Bauer.'
Ben Cooper, Chief Content & Music Officer, Bauer Media Audio UK: 'Ken Bruce and the Greatest Hits Radio team have surpassed our expectations with record breaking growth as new audiences enjoy our mix of 70s, 80s and 90s music. Congratulations to our Breakfast shows on Absolute Radio, KISS, Magic Radio, GHR, Hits Radio and Planet Rock which have all increased listeners, helping Bauer Media Audio UK achieve its fifth consecutive record reach.'
News UK EVP, President of Broadcasting, Scott Taunton, said: "News Broadcasting has delivered its best-ever listening hours in the latest set of Rajar results.
"And with records broken across our brands, these latest results are a testament to the amazing talent – on and off air – who are creating compelling radio for millions of loyal listeners week in, week out. talkSPORT, Virgin Radio UK, TalkRadio and Times Radio, as well as U105 in Northern Ireland, are thriving – as the year-on-year analysis underlines."
Charlotte Moore, BBC Chief Content Officer, says: "Radio 2 continues to be the country's most popular station and I'm delighted with the flying start Vernon Kay has made to mid-mornings as the UK's biggest radio show, bringing his warmth, energy and charisma to listeners up and down the country.
"We've had an incredible summer of music and sport with record breaking figures at the Proms reflected by Radio 3 reaching over 2 million listeners with their unique commitment to live classical broadcasts.
"The Ashes, Wimbledon, the Women's World Cup boosted 5 Sports Extra significantly as well as delivering for 5 Live and BBC Sounds.
"Speech radio continues to thrive with a strong linear showing. There were over 600 million plays on BBC Sounds for all content – a new record and an incredible achievement for a platform we launched only five years ago. Our digital offer for audiences continues to go from strength to strength, delivering standout live and on-demand content for listeners, wherever and whenever they need it."
Aled Haydn Jones (Head of BBC Radio 1) said: "In a summer quarter which is traditionally difficult for Radio 1 we are pleased to see stable figures which follows the gains made in this quarter last year. We had so much fun over the summer with projects like Greg James' DJ Hunt, so it's satisfying to see them reflected in these audience figures and on BBC Sounds."
Radiocentre's CEO Matt Payton said: "It's incredible to see commercial radio continuing to deliver such strong listening figures, demonstrating that advertisers can rely on radio to deliver them a growing audience.
The long-term growth trend should also come as no surprise. Radio has been a reliable companion, supporting listeners through the challenges of the pandemic and is now seamlessly integrating into the new hybrid-work way of life. This trend also came through strongly in Radiocentre's Generation Audio research which identified 'keeps me company' as an important new need-state."