More lifestyle radio photos made available for media outlets by Radiocentre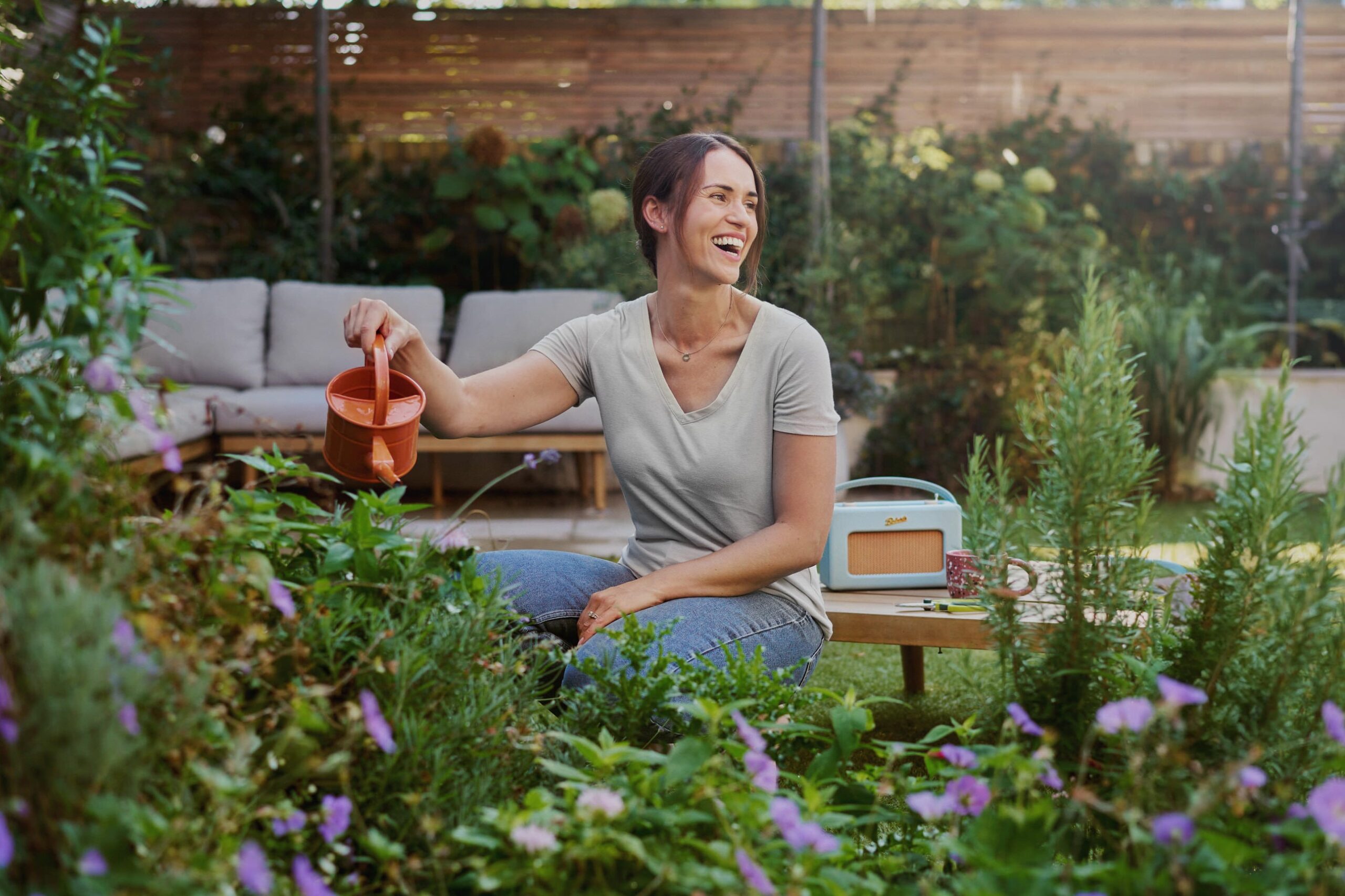 A new set of images have been created and released by Radiocentre for radio stations and radio news outlets to use free of charge.
Radiocentre made the radio lifestyle photographs to encourage a more realistic representation of modern listening.
The new images portray a diverse range of people including those with disabilities, listening to radio through contemporary devices and smart speakers.
Free for any organisation or media outlet to use, the images have been added to the industry body's existing collection of photographs which are intended to show modern listeners consuming radio in a variety of everyday scenarios.
In response to a struggle by the media to find interesting images to accompany stories about radio, since 2017 Radiocentre has been building up a library of its own photographs. Settings such as a family breakfast, doing the school run, and getting ready for a night out have been included. This latest suite adds listening while driving alone, caring for children, gardening, doing housework, getting ready for the day and working from home into the mix.
Photographed by Matthew Joseph, the new scenarios also complement insight from Radiocentre's latest research project Generation Audio, which identifies a new reason why people choose to listen to radio – to "Keep me company".
This audio need-state reflects a desire for companionship and human connection, perhaps following a rise in remote working and heightened feelings of isolation during and after the pandemic.
Additionally, the initiative shows that radio is an immersive experience, usually listened to while doing something else. This gives it a unique emotional resonance and presents a great opportunity for advertisers.
Lucy Barrett, Client Director at Radiocentre, said: "As we have been marking commercial radio's 50th anniversary this year, we thought it would be fitting to introduce another set of images to our lifestyle photography collection. Not only has the way we consume radio moved on in that time but there are now more people than ever tuning in each week.
"We want to make sure anyone writing or presenting about radio can easily access visuals that genuinely resonate with today's diverse audiences and the modern listening experience. We were delighted by the take up of our original shots, so please keep it up everyone!"
Download the images and see more details here, or browse all the images below.