Podcast production agency Listen launches new strategy division Listen Labs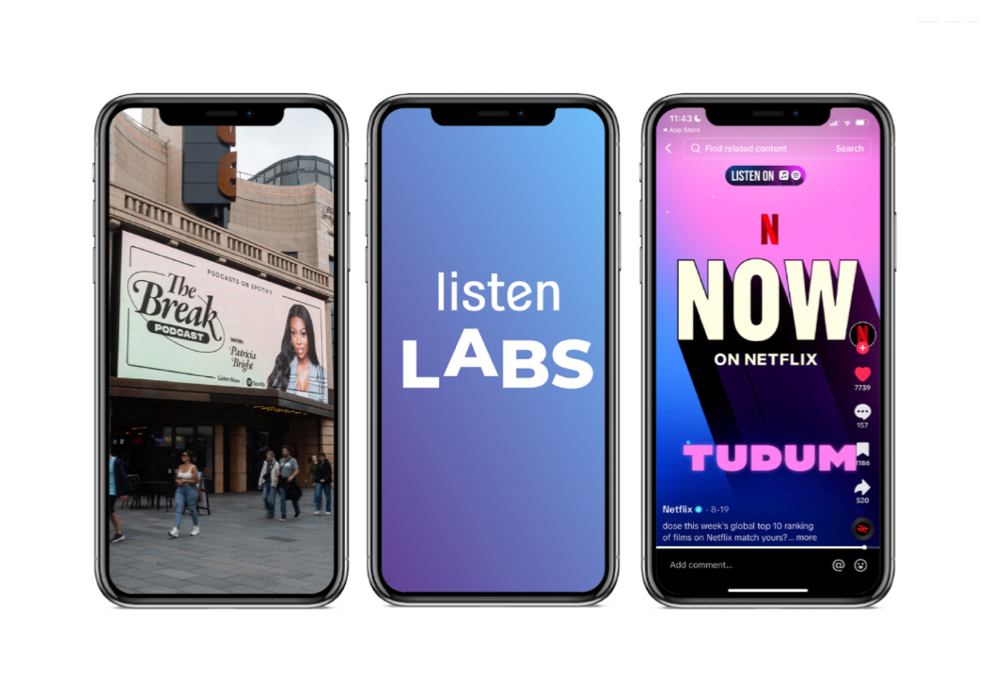 Listen launched a new division this year called Labs designed to help broadcasters, brands, agencies and creators with their podcast strategies.
The service will focus on editorial content development, marketing, amplification and commercial strategy and clients so far include Netflix and The Telegraph.
"Labs is something that has evolved organically over the past 9 months. Launching a podcast in 2024 is a totally different prospect from 18 months ago." said Josh Adley, Managing Director at Listen.
"Having launched hundreds of shows we have continually refined our approach across editorial and marketing. No two shows should be approached in the same way and through Labs we're championing that.
It has quickly become clear that in such a competitive landscape, there is a huge demand for strategic guidance, and the results from our team's work for the likes of Netflix and The Telegraph speaks for itself."
Netflix's Global Podcast Lead, Rae Votta said "Listen was an amazing partner to help us launch a new series from concept through a pilot period.
"As we're a small team, their outside input was invaluable as thought leaders in the audio world. They went above and beyond to help us think both long and short term about our launch and how to make the most out of the new podcast within our ecosystem."
See listenlabs.co.uk for more details.