Radio's support and appeals for large-scale disasters gets Royal recognition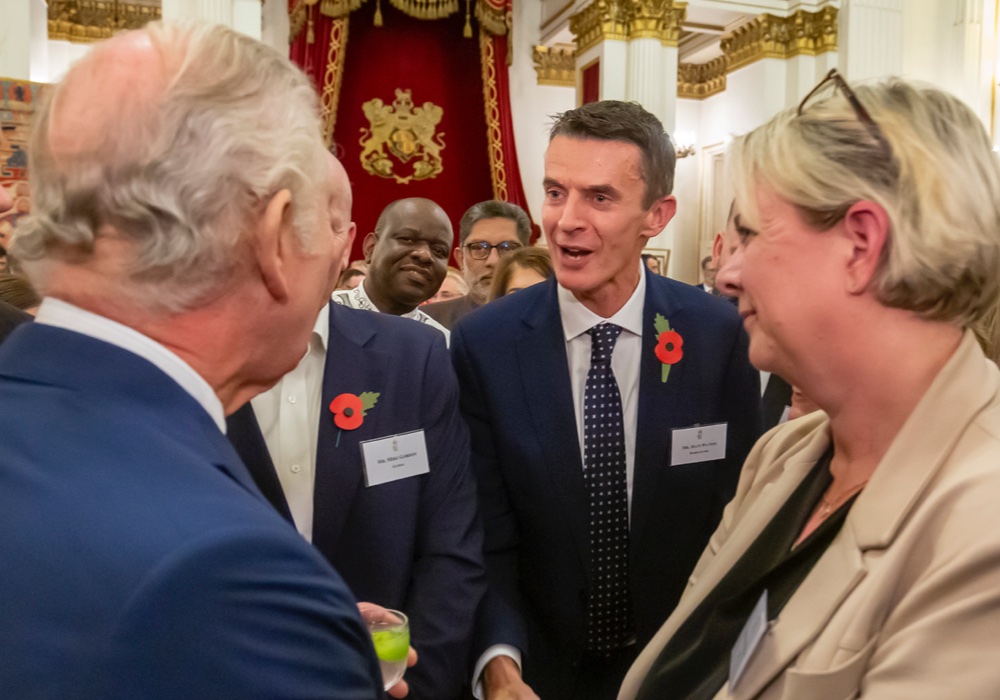 The role of commercial radio in supporting humanitarian appeals has been recognised by Their Majesties The King and Queen at Buckingham Palace.
The reception, on 8th November, was held to thank individuals and organisations who have played a pivotal role in the UK's contribution to humanitarianism and was attended by Radiocentre's CEO Matt Payton on behalf of the commercial radio industry.
It also recognised sixty years of the Disasters Emergency Committee (DEC), a coalition of charities who launch emergency humanitarian appeals when large-scale disasters hit countries without the capacity to respond.
UK commercial radio has a long history of supporting the DEC, with Radiocentre coordinating urgent appeals that air across the entire industry. By generously donating airtime, commercial radio brings awareness of the appeals to millions of listeners and helps raise substantial funds for crucial humanitarian aid.
Among some notable moments, commercial radio made history in 2005 by coming together for the first time to create UK Radio Aid. This collaboration saw hundreds of stations in the UK suspend their usual programming to simulcast a star-studded 12hr show focused on raising money for the DEC's Asian Tsunami appeal.
Other examples include an unprecedented year in 2017, which saw stations show their commitment to supporting the DEC's work by broadcasting three urgent appeals – Yemen, East Africa and Myanmar.
In 2022, the industry once again turned around one of its biggest and fastest responses when the crisis in Ukraine began to unfold and earlier this year helped to raise over £120 million in support of the Turkey-Syria appeal following a series of devastating earthquakes in the region.
Commenting on the occasion, CEO of Radiocentre, Matt Payton said: "We are extremely proud of our partnership with the DEC and radio's ability to serve as a powerful force for good in times of humanitarian crisis. It is an honour for commercial radio to receive such recognition from Their Majesties at this prestigious event and it is a privilege for me to represent the industry."