Sounds good! The positive impact of AI voices in news content generation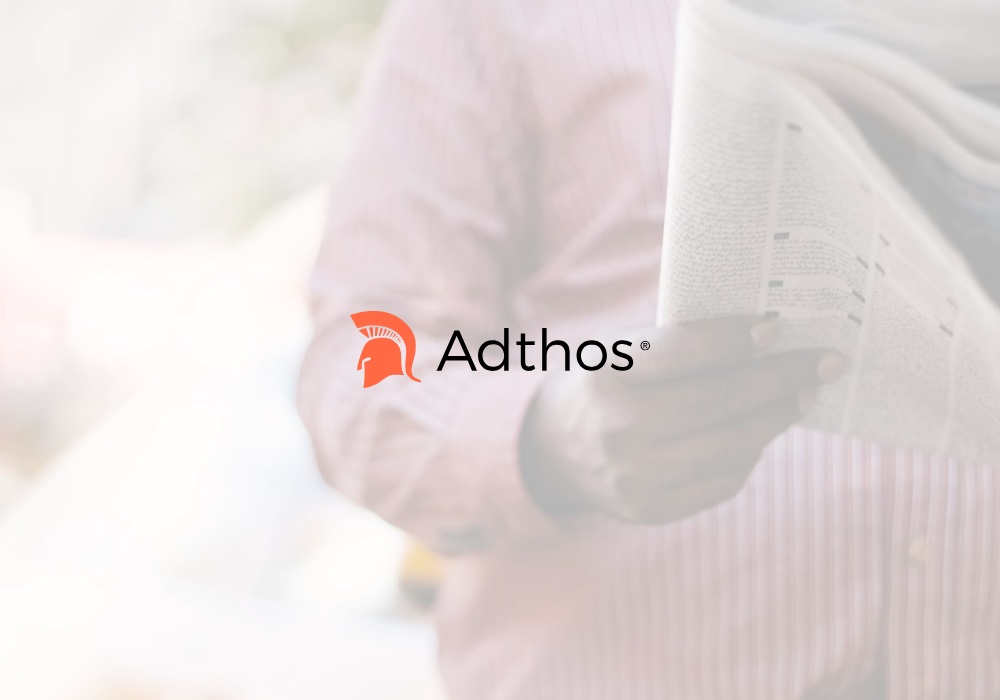 The rapid advancement in artificial intelligence (AI) technology is transforming various industries, and the news and media sector is no exception.
AI and synthetic voices are becoming an integral part of content creation and distribution, offering numerous benefits to both producers and consumers of news, revolutionizing the way we consume information. With this in mind, Adthos has been working hard on its latest release: Adthos for News.
From this month, broadcasters can use the platform to create and share news, sports, weather and traffic updates. To showcase this new release and give people a taste of what it can offer, Adthoshave generated and shared personalized and localized news, weather, traffic and sports reports for around 18,000 North American Radio Stations.
Super boosting both scalability and reach  
AI voices can easily handle large volumes of content, enabling news organizations to scale their production and reach a wider audience. More traditional production methods may struggle to keep up with the demand for today's up-to-the-minute news coverage, especially during major events or breaking news situations. With Adthos' connections to trusted newsroom systems such as Burli and NewsBoss, and dynamic data integrations, broadcasters can generate and disseminate news content quickly and efficiently, ensuring that audiences receive timely and relevant information. Weather, traffic and sports updates can be completely automated and localized for every possible location, with the ability for stations to write segments using their own format. Voices can also be programmed to speak in various languages and dialects, making news content more inclusive, reaching a wider audience and breaking down language barriers.
Consistent, credible and reliable updates
Using an established set of AI-generated voices offers the opportunity to offer a consistent and reliable tone, not influenced by those emotions or personal biases which may unintentionally affect the delivery of news stories. This can offer a more objective listening experience for the audience. However, listeners should still be engaged by news reporting and AI voices have a reputation, despite recent advances, for being perhaps too neutral or even robotic. That's why the creators of Adthos provide handpicked, broadcast-quality and trained-for-news synthetic voices, ensuring that generated news content sounds natural and professional, maintaining the quality and credibility that audiences expect from their news sources.
Complete personalisation and customisation
Each broadcaster has its own identity and branding, which is generally also reflected in news bulletins. You might think that integrating AI technology means that this personalization is lost, but not with Adthos. The platform allows broadcasters to generate complete news bulletins, including quotes and clips, with multiple voices, music beds and idents in an instant. Resulting in a truly customized set of content that seamlessly fits with the rest of the programming.
Raoul Wedel, Adthos CEO, is excited about the potential impact of this release stating, "We have been discussing the possibilities when it comes to news content generation with broadcasters and implementing their feedback. We have gone on to develop a solution that can help to automate and streamline the creation of news content to not only increase cost efficiency but also allow them to scale and reach a wider audience. I can't wait to hear what all these broadcasters and publishers do with the result!"
Of course, news is a sensitive area given the rise in deep fakes, fake news and other kinds of misuse which are so often mentioned in the same breath as AI. This is why the Adthos platform is only available for genuine broadcasters with any new user applications undergoing a rigorous vetting and control process. News information is also only available from trusted newsroom services.
Tomorrow's news is looking bright
The integration of AI voices in news content generation is a testament to the vast potential of artificial intelligence in transforming industries. By offering cost efficiency, increased accessibility, consistency, personalization, and scalability, AI voices are revolutionizing the way we create and consume news content. As the technology continues to advance, we can expect AI voices to play an increasingly significant role in shaping the future of news and media. And Adthos will be right there at the forefront to deliver the latest developments to the benefit of our users. Curious? Check out the Adthos for News demo page.
#ad